The Flower Bucket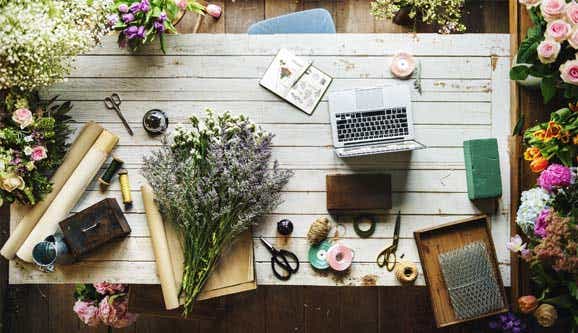 Order online from The Flower Bucket for fast and local Austin flowers delivery. For flower delivery in Austin TX what's better than using your local Austin florist shop for quality control and the freshest cut flowers possible. With flower shops in Austin TX like The Flower Bucket, your flower delivery comes from someone who knows the area well, which helps to ensure a hassle-free delivery. With so many events to celebrate in Texas, the possibilities are endless for your gift basket and gift deliveries. You could send a flower delivery in Austin Texas with congratulations flowers to a friend for participating in the annual Cap 10K, or send a blue flower arrangement in honor of the Austin area Eeyore's Birthday Party event. The famous South by Southwest music and film event would be a great place to have a date and to see a lot of bands. You should send your sweetie red roses and ask her to go! The flower Bucket Austin flower shop and local Austin florist can even deliver same day flowers for you when you order before the zip code's cut off time. 
Shop Our Best Sellers:
Flowers Delivery Austin
For some unique gifting ideas, just look around your area. If you live in Sunset Valley, send a plant in Austin for one of your friends with an invitation to go to the South Hills Conservation Area. For a great date, a roses delivery followed by a trip to the Austin Custom Winery is sure to be romantic. You could also take the Sunset Valley Nature Trail for flower inspiration, if you need help choosing your favorite flower arrangement for someone's gift. From Westgate to Garrison Park, Austin flower and gift delivery is no problem in either area for The Flower Bucket. Also offering flower delivery in Round Rock Texas, there are area specific events and occasions that are perfect for gifting too. Valentine flowers sent to your daughter for the Round Rock Daddy-Daughter Dance are simply not to be missed! Round Rock flowers could also be sent as congratulations gifts for anyone you know running in the 5K Reindeer Run. July 4th flowers delivery is ideal for the annual Frontier Days Celebration, and Christmas bouquets are best suited for the yearly Christmas Family Night in Downtown Round Rock. For a fun and unexpected Brushy Creek flowers delivery, send a gift basket to your competitor for the Brushy Creek BBQ Cook-Off full of savory snacks, and let them know your game face is on! You could also head over to Casa Blanca on Brushy Creek for a wedding event with beautiful wedding flowers and arrangements from The Flower Bucket. For those in the 78761 zip code, send children's bouquets and gifts for delivery to Webb Middle School and surprise your children. The Flower Bucket covers a vast geographically area, if you need flower shops in Pflugerville TX, just use them to send out your hand delivered gift. With birthday flower delivery frequently going to Austin's Park N Pizza, they know the area well. If you and a friend are going to Lake Pflugerville, send a gift basket of snacks ahead of time to let them know how excited you are about going! They'll love the gifts basket delivery, and you'll have plenty of great snacks for when you head to the lake. No matter where you need your flower arrangement delivered in Austin Texas, The Flower Bucket can assure you a quality and nicely arranged gift.