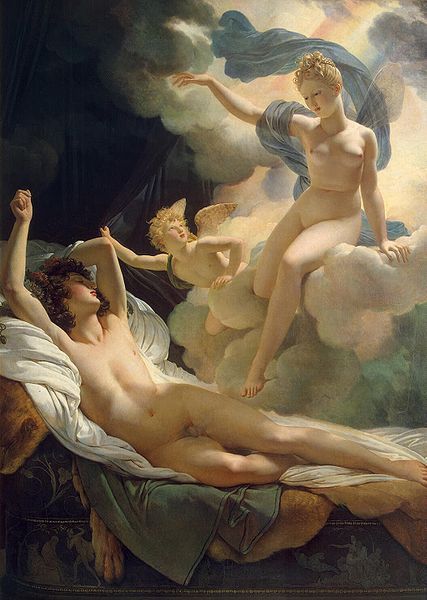 How many of you knew that Iris flowers were actually named after the Greek Goddess Iris? A beautiful purple iris flower with very intricate petals, dark purple hues, and an open almost abstract shape when fully bloomed. This ancient Greek flower has a story, and that story is that of the goddess Iris. Who was she, and what did she do?
According to Greek mythology, Iris was the goddess of rainbows and is often considered a messenger goddess as well. When looking at Greek statues, she is often depicted with a tool for watering plants. She is also seen in artworks wearing bright colors and rainbow hues. This makes a lot of sense if she's considered to be the rainbow goddess. While there aren't particularly famous stories about Iris, she is definitely mentioned throughout Greek history and has her own historical significance in mythology. The name Iris means quite literally "rainbow".
Iris Flower Meaning
If you're shopping for iris bouquets, you may notice that the most frequent and readily available iris discount flowers are all a dark purple hue that almost looks blue. That's because purple iris flowers have become the most common and most requested iris flower color. However if you were to look into an iris flower garden, you would see that there are numerous iris shades and different colors of iris flowers.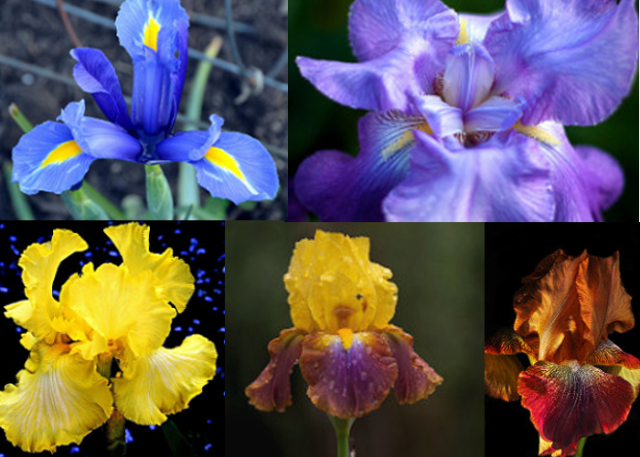 Though there isn't 100% historically accurate proof that this is why the iris flower was named after the Greek goddess Iris, there are enough texts and artworks that make it an acceptable belief, that this is why the flower has its name. Iris, the goddess of the rainbow, colored the world with beautiful hues and nurtured the land with her watering vessel(which looks different via different works of art). It's through her plant and earth nurturing that people were gifted with these rich hues and colors from her rainbow. The iris flower, featuring an exotic array of hues and with such a wide span color variety, is the perfect flower to be named after the goddess Iris. If you think of it this way, the iris flower is one of many exotic flower species benefiting the most from her rainbow array of colors.
We wont wonder about whether or not Iris exists or has ever existed for that matter, but we will hold on to the idea of the romantic flower that she represents. If we're going to send a lover flowers or make a grand gesture for a loved one in the family, how better to say it than with a bouquet of iris flowers fit for a goddess. We think that's something no woman or man wouldn't enjoy, especially with a hand written letter. If you want to make a grand romantic gesture, this is the ideal flower delivery for your love.
If you have thoughts about the Iris flower or Greek mythology comment below, tell us what you think. If you plan to send someone iris flowers, send them this link so that they can hear the history of the iris flower and the goddess of whom it was named after. Thank you for reading our flower blog post and please visit again for more information about flowers and great ideas for flower delivery!