Best Thanksgiving Gift Baskets
For Thanksgiving Day November 22, 2018 whether you're attending a family Thanksgiving party or simply joining friends for dinner, it's nice and customary to gift them with some kind of Thanksgiving present. During the Fall season it's typically a food gift or something to resemble the particular holiday season, like fall flowers or autumn bouquets. In this case you're giving the party planners something not only for themselves, but something to show respect for the get-together they've planned and the theme of their event. That's is why so many people send Thanksgiving gift baskets or fall flower centerpieces.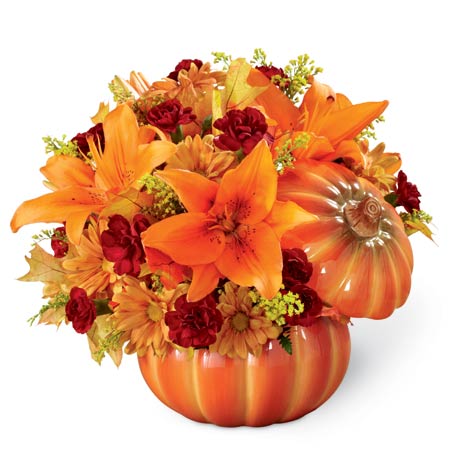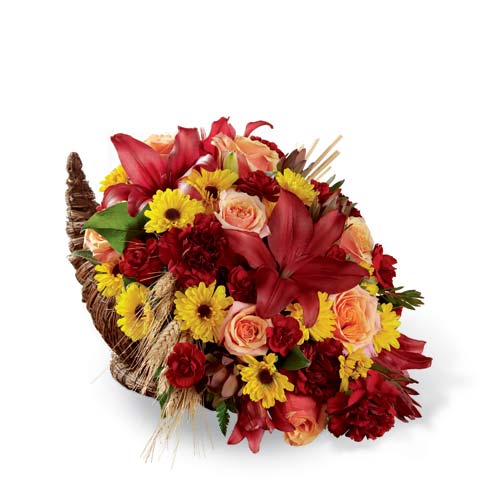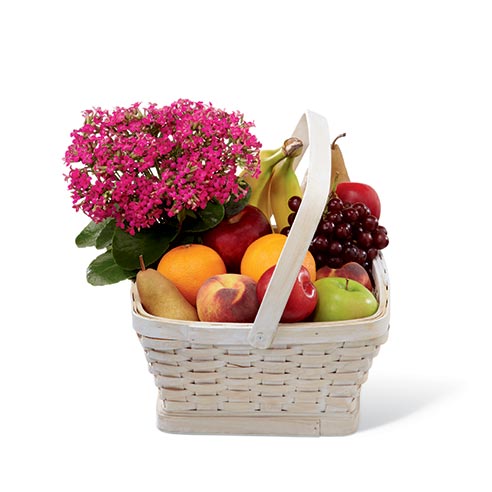 Gift Baskets For Thanksgiving & Hostess Respect
It's respectful to send a Thanksgiving gift that fits your party planners theme. Part of the fun for the hostesses is showing the gifts they've received from the people that love them and leaving those unique Thanksgiving gifts out to enhance the loving mood they want to create for their party. Your Thanksgiving Day gift should be themed to match the fall season decor and add ambiance to the work that the hostesses have already done. That is the very reason that Thanksgiving Day gift basket delivery has been so popular for such an extended period of time. Whether a fun, decorative, or Thanksgiving gourmet gift basket, they'll love that you show them your appreciation of their efforts.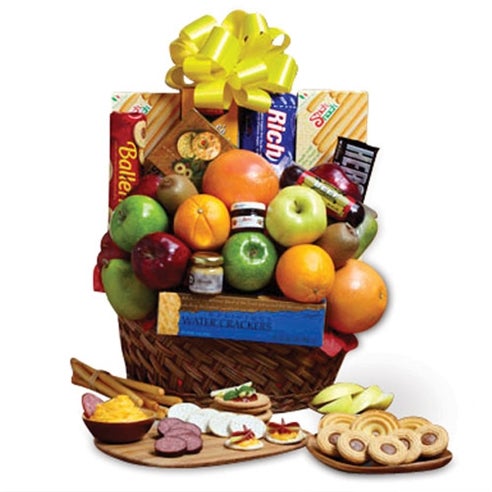 Fruit And Snacks Gift Basket
$46.74
Shop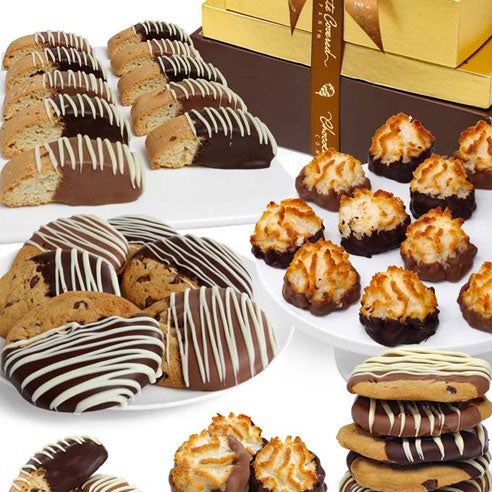 Delicious Treats Chocolate Gift Basket
$50.99
Shop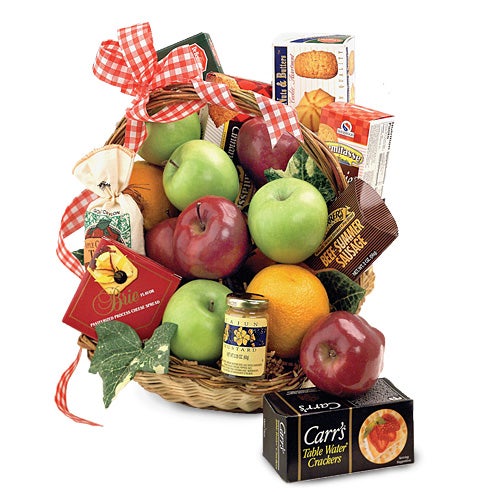 Fruit & Apples Gourmet Gift Basket
$50.99
Shop
Which Thanksgiving Gift Delivery to Send?
For a Thanksgiving dinner gift, it's best to choose either a dessert, snack gift basket, or a flower cornucopia delivery. Unless you have been asked to bring a side dish before hand by the hostess, it is considered rude to bring anything other than snacks, fruits, cookies, or flowers to a Thanksgiving party. The hostess will have prepared the proper amount of food for everyone and also the needed table space. Bring fruit baskets or flower baskets that not only make beautiful floral Thanksgiving centerpieces, but can also be set aside on side tables or living room tables as decorations. This means your hostess won't need to add this to the dinner table, or move around items he or she's already spent hours baking or preparing. It's their party, so eat the food they've prepared. They can enjoy your gift basket delivery the next day when they're exhausted and just want to prop up their feet in front of the tv. To be very polite, you can send your thanksgiving gift delivery well ahead of time so that they can set it aside before guests arrive, as well as thank you in person.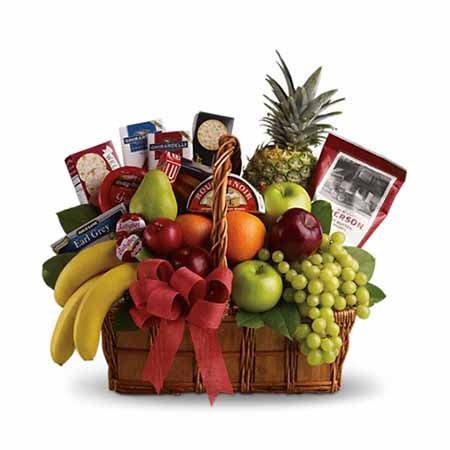 Gourmet Fruit Gift Basket Delivery
$118.99
Shop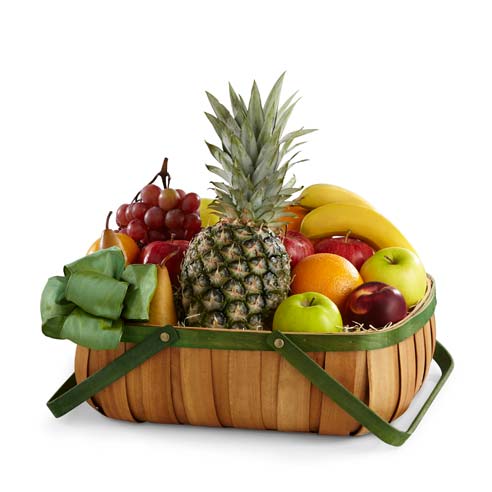 Pineapple Fruit Gift Basket Delivery
$39.94
Shop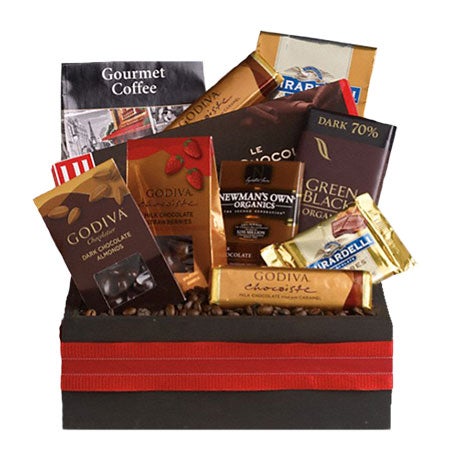 Gourmet Chocolate Gift Basket Delivery
$91.79
Shop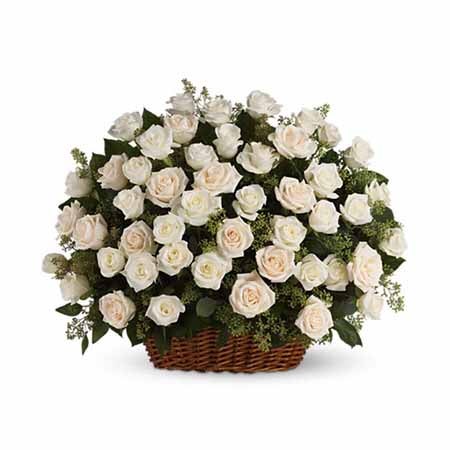 Huge White Rose Bouquet Basket
$174.00
Shop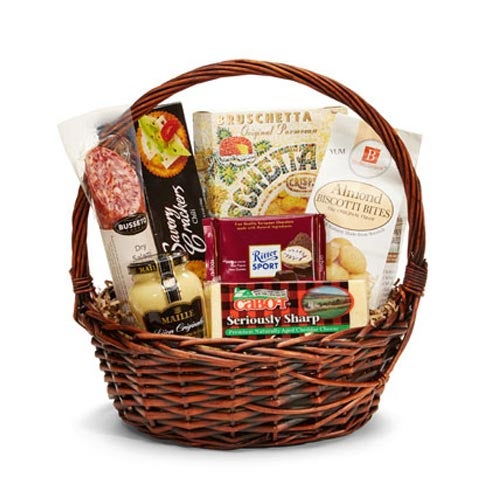 Cookie Meat And Cheese Gift Basket
$42.49
Shop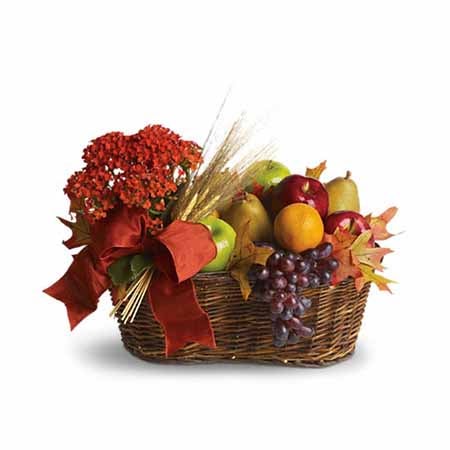 Flowers And Fruit Basket
$45.04
Shop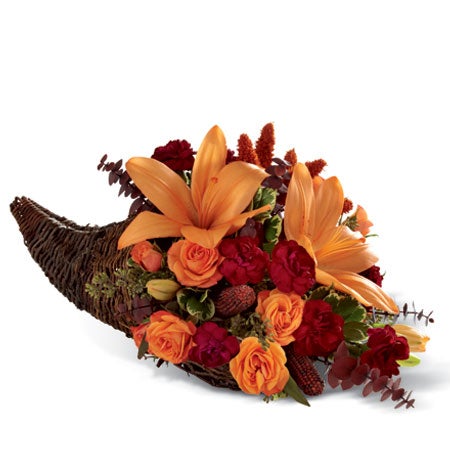 Orange Lily Cornucopia Bouquet
$42.49
Shop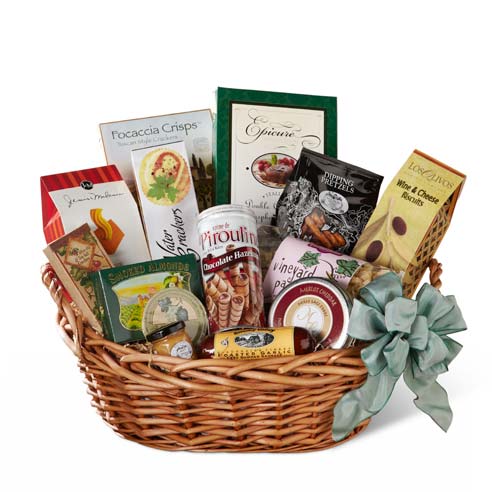 Gourmet Sausage And Cheese Basket
$123.24
Shop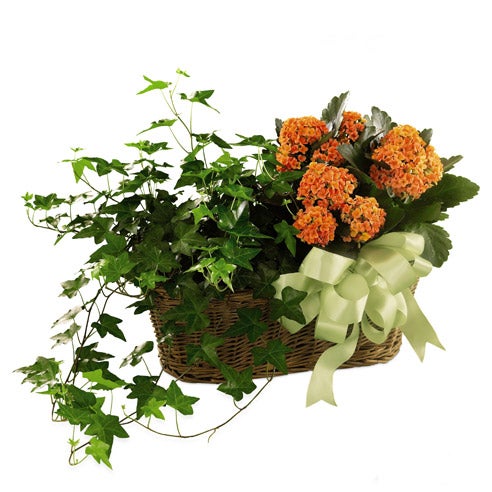 Kalanchoe Plant Delivery
$59.49
Shop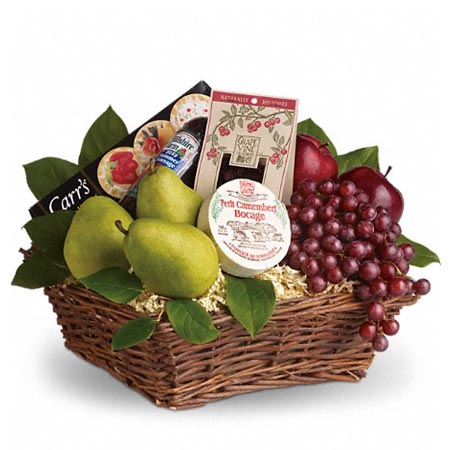 Delicious Pear Grape & Cheeses Basket
$55.24
Shop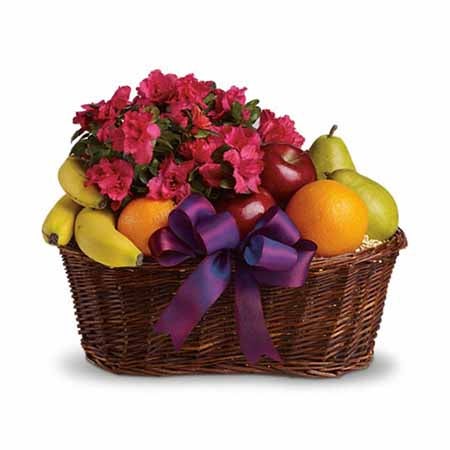 Blooms And Fruit Gift Basket
$42.49
Shop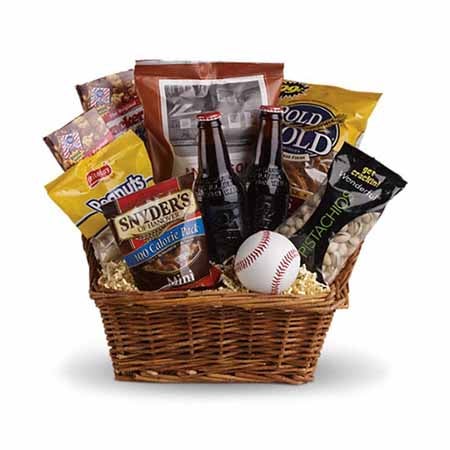 Take Me Out To The Ballgame Basket
$57.79
Shop
Fall Food Gift Baskets
Thanksgiving fruit baskets and gifts will make you and your loved ones feel close no matter how far apart. It will never cease to amaze us how a simple hand delivered gift can touch someone's heart. These Thanksgiving fruit baskets are ideal for friends and family members alike. Pick from a delectable smorgasbord of options and pick the Thanksgiving present that fits your recipient best.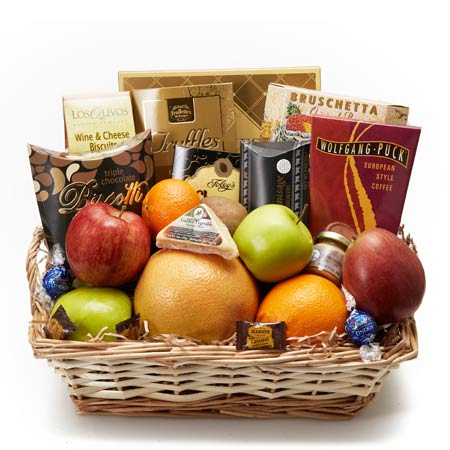 Gourmet Fall fruits Basket
$55.99
Shop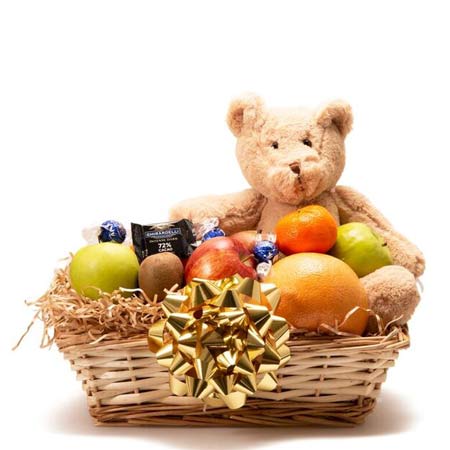 Beary Good Fruit Gift Basket
$39.99
Shop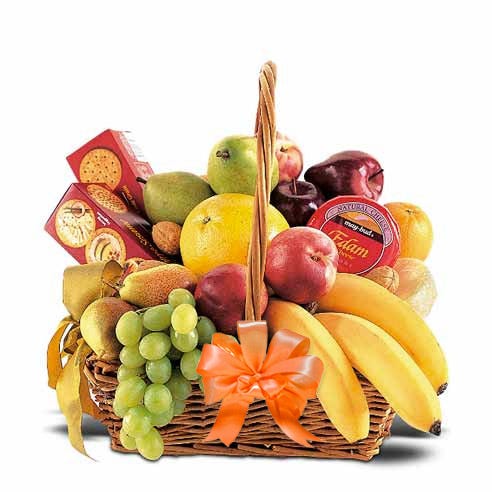 Fall Fruits Gift Basket
$55.99
Shop
Unique Thanksgiving Gift Baskets
If you're looking for an unusual gift basket delivery opt for one of these gifts. There's a gift basket filled with candy, a decorative box of gourmet brownie bites, and also a mixed teas gift basket. Gift someone the basket of candy to get pepped up for Thanksgiving with the family and kids. The delivered box of brownies is perfect for wishing your sweetheart a happy Thanksgiving. The tea bag delivery is ideal for mom, grandma, dad or quite frankly anyone! In fact, the tea basket should be a special gift for whomever did all of cooking. You can give them Thanksgiving gift baskets with substantial foods, or pick from these unique Thanksgiving gifts that they can simply munch on. Let him or her put their feet up and sip on tea once everyone has left. They deserve a delivered gift and treat for all of their hard work in preparing the family a special meal of that magnitude.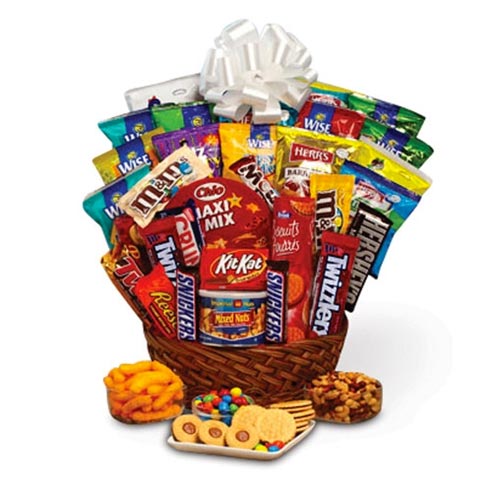 Supersonic Sweetness Candy Gift Basket
$42.49
Shop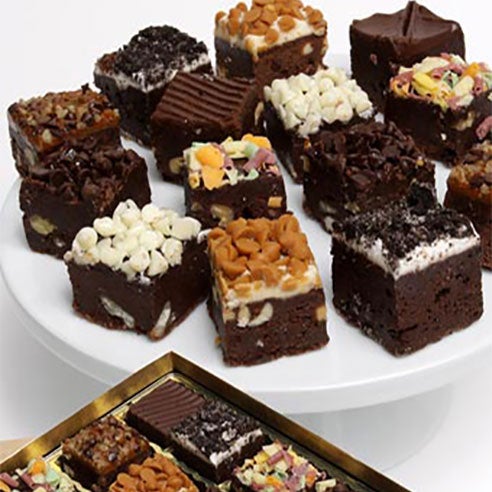 Coated Brownies Candy Basket
$42.49
Shop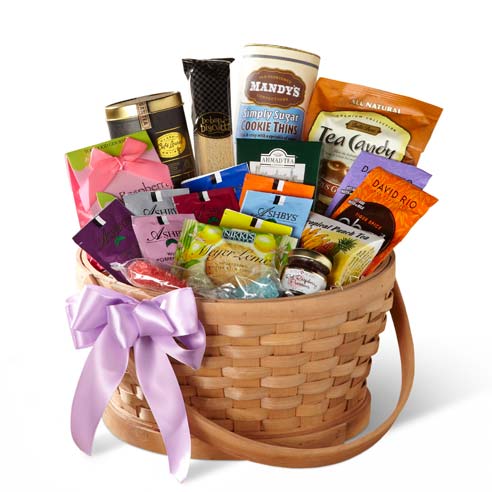 Gourmet Tea Gift Basket
$72.24
Shop
Orange Themed Gift Basket
Thanksgiving food baskets are very typical gifts for the holiday season, but for something different, why not shop by theme color instead? These gift baskets for Thanksgiving Day are bright and playful. Whether it's a large festive orange bow or an orange-themed spa gifts set, this hue isn't evokes warm thoughts of the season. Thanksgiving foods gifts are immensely popular, but don't be afraid to branch out. If you know your loved ones will be weighed down with food already, opt for these sweet candy arrangements or treat them to a spa day at home instead. Fall themed gift baskets come in various shapes, sizes, and themes so that you can be as creative as you want!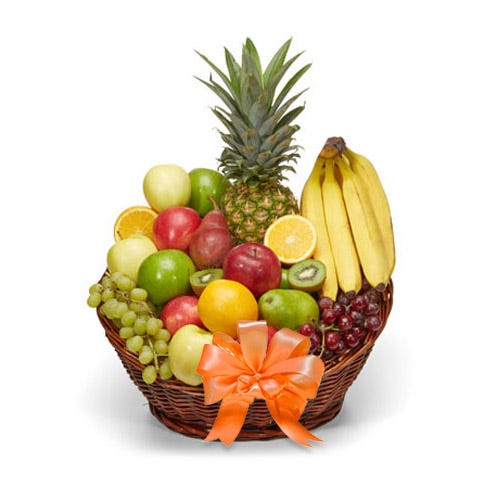 Fall Fruit Gift Basket
$39.99
Shop
Orange Themed Spa Gifts
$30.39
Shop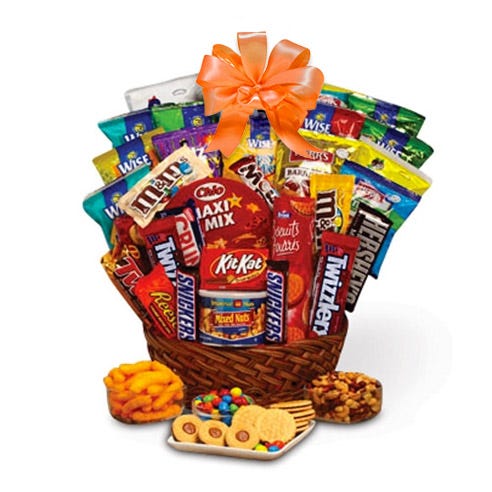 Fall Candy Gift Basket
$39.99
Shop
Want free flower delivery today? Use code DELVFREE