Best Valentine's Day Gifts For Men
Valentine gifts for him romantically delivered with chocolates and teddy bears for February 14th 2018! Sounds ideal, but which valentine gift delivery for him is best, and what do I want to say? With numerous years of United States flower and gift deliveries under our belt, we've learned a thing or two about men's gift preferences. This men's Valentine's Day gift guide for Feb. 14, 2018 is based off of previous online flowers orders over the years, paired with customer ratings on both the phone and online, as well as a poll from our entire company staff. These are the men's flower bouquets and gifts that received the highest marks along with the recommended categories of who should receive them based off of the accumulated flower data. Most are available asap for same day delivery for men whether a boyfriend, husband, dad, or friend.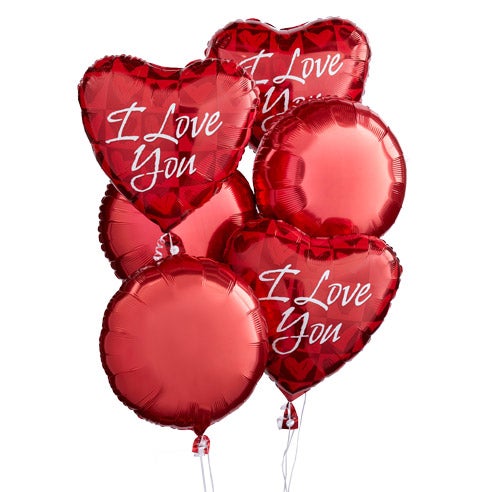 I Love You Balloon Bouquet
$31.99
Shop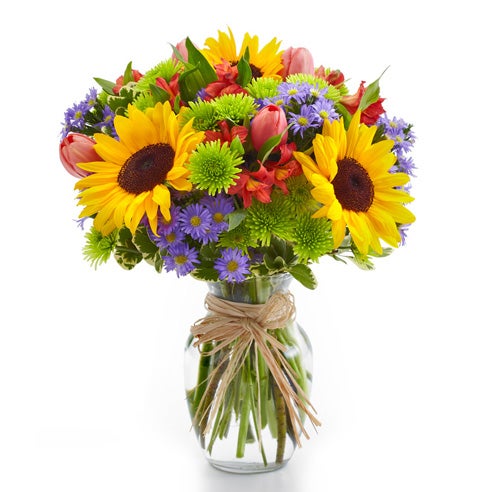 Fall Garden Sunflower Bouquet
$31.99
Shop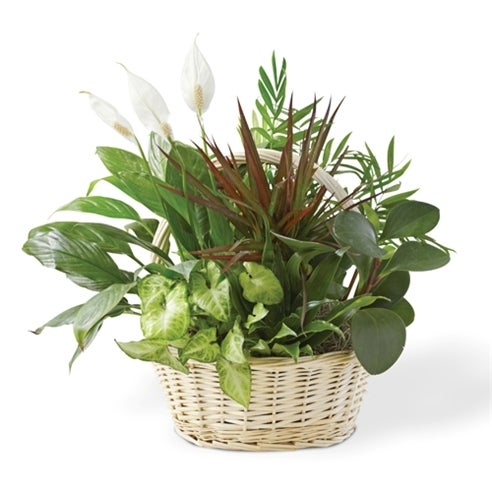 Classic Dish Garden
$27.99
Shop
Mens Valentine Gift Delivery Today
For those of you who waited too long and just need last minute gifts like, right now this second...here you go. A flower delivery coupon code for free flower delivery on any item at Send Flowers. That's includes the Valentine's Day gift baskets and also the chocolate deliveries.
Free Delivery Code: DELVFREE
Delivery Gifts For Men At Work
The man bouquet delivery that needs to go to work. Well, it's easy for us to see that from the delivery address that's requested through our online florist, that's how we know. From people who need flowers delivered to work destinations, these men's flower bouquets were top choices for their size(easy to get home with), flower type, and also their same day delivery add ons. It's an interesting fact that when having flowers delivered to an office, people frequently add on chocolate delivery or balloons too. You'd think for home deliveries that would be the case, but no, you guys prefer to have all of that stuff sent to work. While we don't particularly have proof as to why you add on gifts delivery to your work delivered bouquets, we think it's because you like the idea of making someone look like a prized commodity. Everyone is happy to get flowers at work, but when someone's gifted with a men's flower delivery, and candy, and balloons, and teddy bears; they are obviously special. That's why we think you do it, and we don't blame you. So! Work flowers, these are the winners for Valentine's Day flowers delivery at an office and best delivery gifts for him. When choosing online Valentine gifts for him, shoppers seem to have no fear when it's come to pilling on extras...especially when it comes down to the bears and candies.
Valentine's Day Gifts For Boyfriend
Creative Valentines Day gifts for boyfriends aren't as hard to come by as you may have thought. All of these flowers, balloons, gift baskets, teddy bears, and chocolate covered strawberries are best sellers for men's gift delivery for Valentine's Day. So what are the best valentine delivery gifts for new boyfriends? If you send a gift to a boyfriend, you may not be ready to take the plunge of sending a 100 roses bouquet, which costs at least a few hundred dollars. That's more of a gift for hubby, but these Valentine's Day gifts use high quality but cheap flowers. If you have a new budding romance then definitely send flowers to your boyfriend, but he may not have earned your trust enough yet for the huge rose bouquets. Sending flowers that are freshly cut and hand arranged beautifully will allow you to send him a hand delivered gift that will still impress him. Wait and send the huge rose arrangements when you've got a few more years under your belt.
Valentine's Day Gifts For Husband
Flowers for your husband. This is important. Not just any ole' rose arrangement will do. Everyone's relationship is different. With that said however, this is the man who gets you to the doctor, maybe is the father of your children, the person who holds you when you have a bad day, and the guy who loves you without a stitch of makeup on. If that isn't worth celebrating to you, then what is in life? Gifts and flowers for hubby need to be impressive and show him that you know him well. Also don't you dare skip out on writing a note in the free delivery message card. Men pretend like they don't care about those things, but they do! I myself once found a flower delivery card from my gift that my boyfriend had stored in his important documents folder from two whole years ago! Don't be fooled for even a moment into thinking it isn't important to them. The more grand the Valentines Day gift, the more they'll brag about it, and you should let them! Valentines flower delivery is meant to put smile on faces, and their face deserves to smile the same as yours. We love them so much and with Valentine's gifts for him delivered to work or hoem same day, you really have no excuse.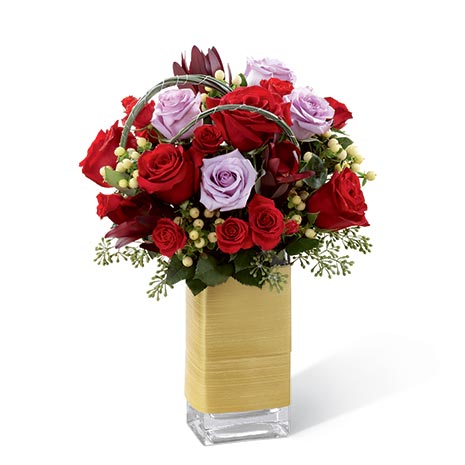 So what Valentine's Day flowers and gifts do you send to your husband? Only you know your relationship. If you have a chocolate lover on your hands then the chocolate gift basket is an excellent option. Another great gift delivery for Valentine's Day are any of the premium rose bouquets. Every man secretly dreams of getting his own huge rose bouquet one day. he will never ask you for one, but he would be so excited to get to fake complain about it to his guy friends while secretly gloating about it. That's how they pretend it's not a big deal, but of course it is! If you're looking for something different and you send roses every year then look to the red tulips delivery which is beautiful and a unique flower bouquet for Valentine's Day gift delivery. For anyone whose husband doesn't like flowers or, I shudder to think, doesn't like chocolates(is there such a thing?), the fruits baskets delivery is a qualified choice. Keep him healthy and strong with a beautiful Valentine's Day gift basket delivery of snacks, fruits, cheeses, or sausages. Listed below are the same day gift baskets most frequently requested by the men. Any of these delivery Valentine's Day gifts are sure to please hubby.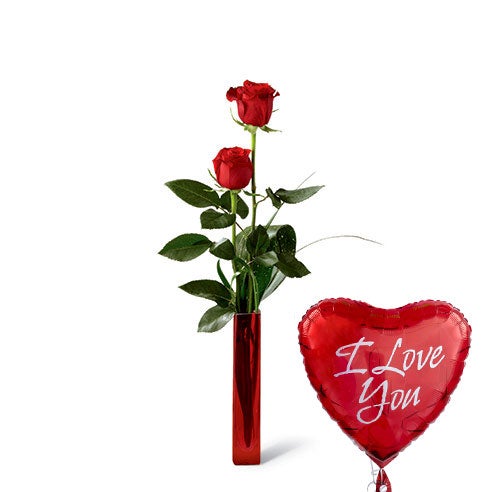 Cute Ideas For Valentines Day For Him
For a creative gift for your boyfriend or husband, feel free to break from the more traditional men's flower bouquets for Valentine's Day and to send flowers and plants like these instead. These plant deliveries, flower arrangements, and gifts are frequently reordered gifts online that our customers come back for ever a second or third time. Your personalized gifts for him come with a freely delivered message card so that you can write something for them whether it's a love poem, love quote, or just a note of how you feel. These are all cute gifts to give to someone even if they weren't in the top 40 or so most requested online flowers bouquets or gift deliveries. After all, the best valentine day gifts for men that you know are the ones that are from that special someone that care about, and since you're here, that's probably you!