Flower Meanings

Quotes

Occasions

Holiday Gift Ideas

Holiday Facts

Flower Gift Tips

Flower Facts
Best Fall Floral Arrangements
Maybe you're looking for fall wedding floral arrangements, or fall birthday flowers, or simply fall floral arrangements centerpieces for a party. Whatever your fall flowers need is, these lovely orange bouquets and fall bouquets are filled with seasonal fall flowers that are both unique and stunning. We picked the most popular orange rose bouquets and burgundy flowers from our online flower shop. These were the winners and best fall flower arrangements because of their inexpensive flowers pricing and also the number of orders requested from customers. Use free shipping coupon DELVFREE at checkout to receive free flower delivery today on fall bouquets and fall floral centerpiece.
Fall Flower Bouquets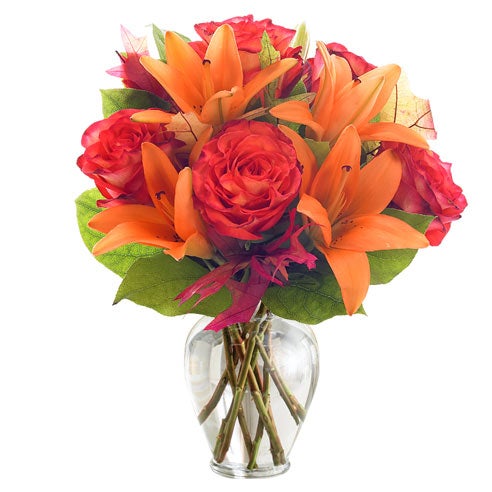 Fall Harvest Celebration
$27.99
Shop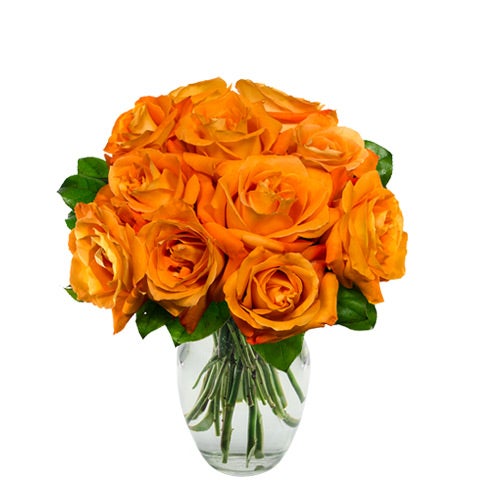 One Dozen Orange Roses Bouquet
$29.99
Shop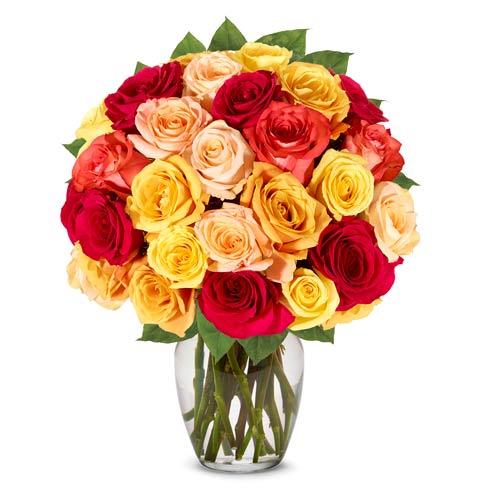 Two Dozen Fall Roses In A Box
$34.99
Shop
Fall Floral Arrangements
Keeping with the typical Fall floral hues, you can see we've featured many red and orange flower arrangements. If you're sending fall florals to friends or family to celebrate the holiday, you don't have to stick to the traditional fall flower colors. Many people opt for mixed burgundy or fall sunflower arrangements too. They aren't completely different, but they're fun if you want something nontraditional. These are also great if you want to add some fall floral decor to a special event. Red and orange floral arrangements are good choices for holiday parties, dinner table centerpieces, and special occasions. Some people look for these types of bouquets to set the mood for weddings too. Fall floral wedding arrangements using sunflower, rose, chrysanthemum, and lily are always popular from October through November, and some years, even into December; depending on the temperature in the shopper's area.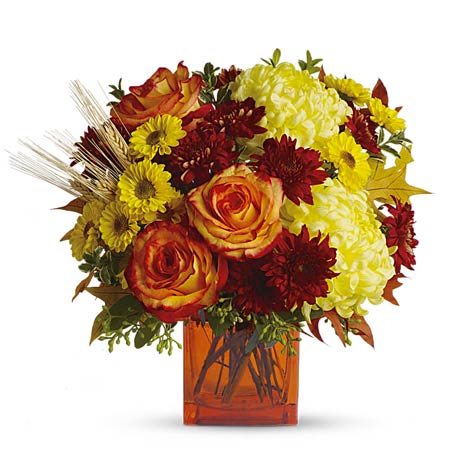 Autumn Orange Carnation Bouquet
$31.99
Shop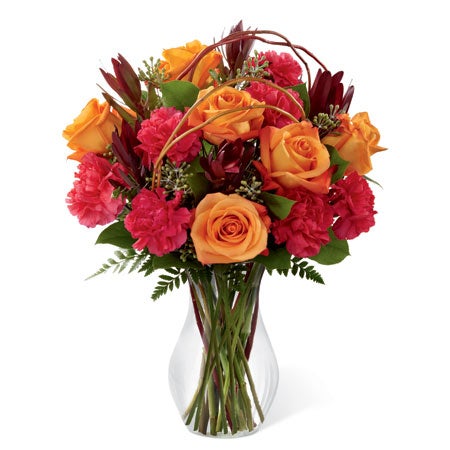 Orange Rose Fuchsia Bouquet
$50.39
Shop
Fall Wedding Flower Arrangements
These fall floral centerpieces would be perfect for decorating long tables or dressing up wedding dinner parties. Each fall floral bouquet for your event could match or you could feature a different arrangement for every table. Fall flower arrangements for weddings can be small, medium, large or even oversized depending on what space you wish to decorate. When florists plan out new bouquets for the season, they often consider common elements of the holidays. That's why seasonal fall floral arranging often showcases cornucopias, sunflowers, scarecrows, and farm baskets and more. Every fall floral arrangement has it's own character and look so that you can match the theme of several different weddings. Our recommendation for large weddings is to stick to small fall flower arrangements. They aren't as costly and they're easier for local florists to fill and deliver quickly. That means your arrangements are more likely to show up early which means less stress for the wedding planner. Sometimes the best fall wedding flowers are the ones the bride doesn't have to worry about.
Send Fall Flowers
Fall floral arrangements are great gifts to give new homeowners or if you're sending flowers to a friends for a fall birthday delivery. These warm colored bouquets are available for same day delivery when you order online in their zip code before 3 PM. Send a pumpkin bouquet to mom or orange flowers mixed with beautiful bright purple flowers in a color blocked flower bouquet this featured fall perfection. Orange floral centerpieces are great for dinners and events as well. Incorporate these fall floral ideas with your special occasions or fall parties and make the experience more memorable for everyone. No matter why you're sending fall floral bouquets, the recipient is sure to be delighted.
Free Flower Delivery Coupon: DELVFREE