Flower Birthday Cake
Flower Bouquet Cake
The best birthday present for flower lovers! This send flowers cake is the perfect surprise birthday gift for a close friend or loved one. A flowers cake is a fun and surprising floral centerpiece for any birthday party. Just leave a gorgeous arrangement of flowers out on the table. Your guests will be delighted when you go to cut the cake and they realize this one isn't real. Well, not real cake at least! For same day flower birthday cake delivery we know exactly what you need.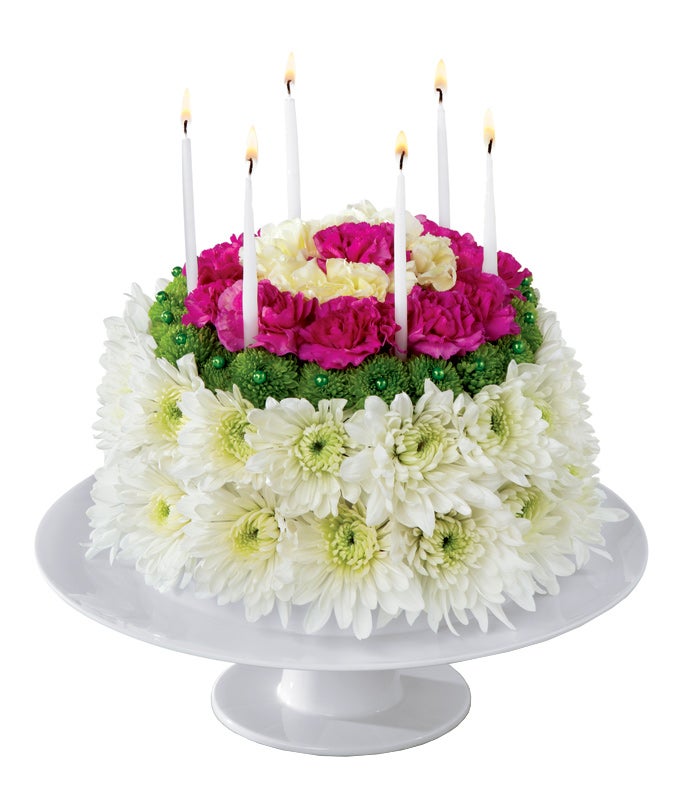 Put away your measuring cups and turn off that hot oven! Send birthday flowers to your best friend or loved one in a floral birthday cake for a truly epic birthday flower delivery. Go ahead and prop your feet up and watch Game of Thrones or The Bachelor all day long in your pajamas if you want too! An online florist with birthday flower cake delivery is there to add that extra oomph to this special birthday party bash when you send a birthday cake same day.
Flower Arrangement Birthday Cake
This flower arrangement birthday cake is an easy win. For a truly unique cake delivery, choose this bouquet of roses cake that gives pretty in pink a whole new meaning when you send birthday cake of a floral nature. Also a pretty cool treat for gifts for flower lovers, the all pink flowers birthday cake is a great option too. Send Flowers is happy to provide you with a flower birthday cake that is truly a unique gift they won't soon forget. A flower garden birthday cake says I wish you the happiest birthday wishes and a happy life. Now that's a beautiful message that deserves to be shared.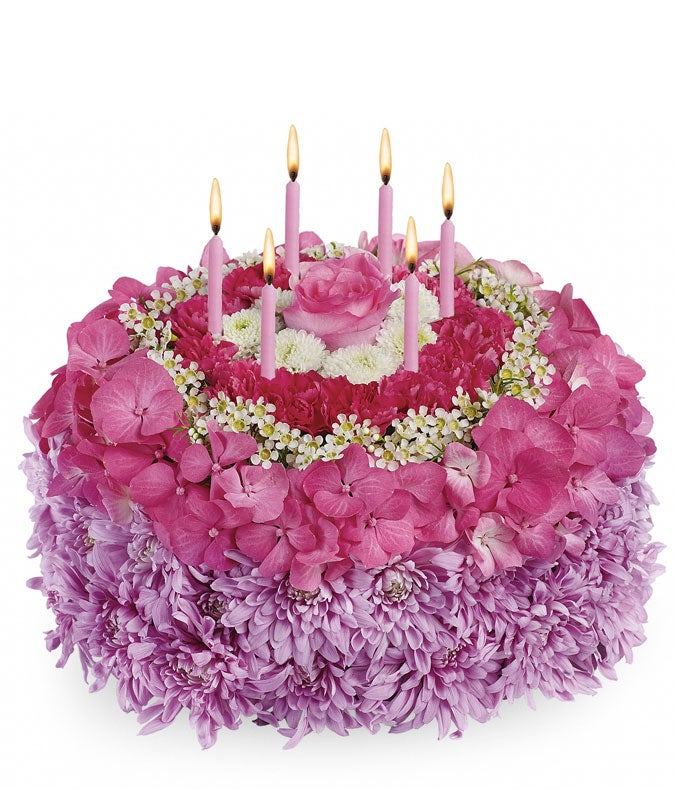 Same Day Balloon Delivery
Don't forget to add balloon delivery to your floral cake order to create balloon bouquets! These larger than life balloon and floral cake centerpieces know how to make a grand entrance and fill the room. Balloon decorations can really take a special event or birthday delivery to the next level. All of these balloon photos are simple examples of birthday parties that were made extra special with balloons. Why not join the fun!