Flower Meanings

Quotes

Occasions

Holiday Gift Ideas

Holiday Facts

Flower Gift Tips

Flower Facts
What Are Girls Favorite Flowers?
This data is based off of
one years worth of online flower orders
. We separated each of the flower types into sections based off of what kind of flower was predominantly used in flower bouquets, as well as bouquets including only that type of flower for our women's favorite flowers list. See below for our Send Flowers USA flower statistics and the best flowers to send a girl following our women's top 10 favorite flowers list!
1. Pink Roses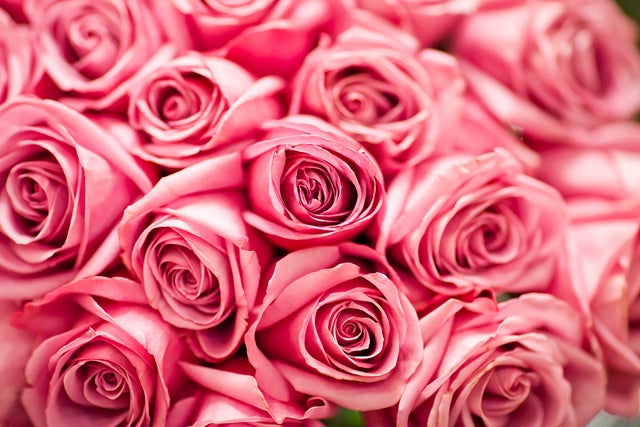 Photo courtesy of Creative Commons/Flickr/thomashawk
So what are the best flowers to get a girl? For the best flowers to give to a girl, apparently pink roses are the optimal choice according to buyers. For flowers girls love, a pink rose is perfection. Most women chose to order bright pink roses or light pink roses for flower delivery. The particular hue of pink didn't seem to matter. Interestingly while pink long stem roses delivery was slightly favored, women also showed an almost equal love of mixed pink rose bouquets. If you want a premium bouquet then opt for 12 dozen long stem roses delivery, but if that's a bit pricy for you, then go ahead and order a beautiful and inexpensive mixed bouquet with pink roses. Statistically speaking, in her eyes, that's just as awesome. Number one at the most popular flowers to give a girl or woman in your life, pink rose bouquets. So what are the other best flower types?
2. Red Roses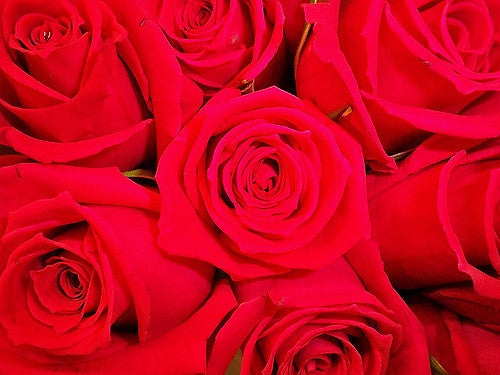 Photo courtesy of Creative Commons/Flickr/Maze Walker
While no one was surprised to see red roses on our top 10 flowers to give a girl list, we were surprised to find that it ranked number two. Obviously holding at second place of womens favorite flowers to order, it's not exactly in a shabby spot, but we were surprised that it wasn't number one. For a truly romantic rose delivery, red roses are definitely the most romantic flower. The pricing varies widely from premium rose bouquets to the cheapest rose bouquet delivery. In fact, the numbers were so spread out that we really can't say that a single rose delivery isn't favored over a 24 long stem rose delivery. What we can see are that people purchasing anniversary roses tend to buy large rose bouquets, whereas numerous other rose deliveries range from single roses to various red rose mixed bouquets. The roses beauty is in the eye of the beholder. The only statement we can make without any doubt, is that it ranks number two on the popular flowers for girls scale.
3. Sunflowers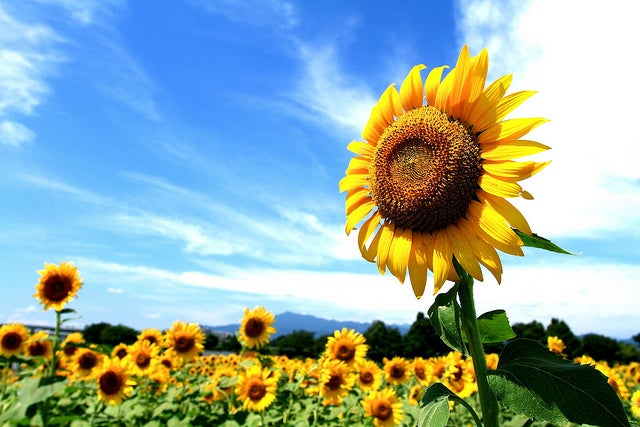 Photo courtesy of Creative Commons/Flickr/skyseeker
For the best flowers for a girl you could also send sunflowers. There were many online flower orders for popular sunflower arrangements. For flowers girls like don't shy away from sending flowers like these big sunflowers. The most ordered sunflower arrangements featured mostly just the sunflowers, but mixed sunflower bouquets were ordered too. The ones you see here are examples of womens preferred flowers if you choose to order sunflowers online. They mostly feature large sunflowers and have some kind of filler flower to set the floral centerpiece's mood. For example the bouquet of sunflowers on the right would look great in an office and the other two sunflower centerpieces would be great as flowers for a girlfriend or flowers for mom.
4. Daisies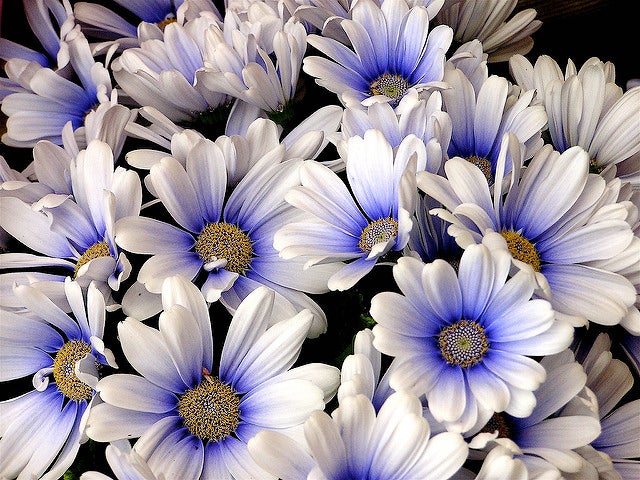 Photo courtesy of Creative Commons/Flickr/ArturoLee
Daisies and bouquets of daisies were a very popular flower choice for girls. Don't ask us what color of daisies are the best from these popular favorite flowers, there were too many daisy bouquets online and they were ordered equally. Pink daisies, lavender daisies, yellow daisies, and white daisies are our office flower favorites, but as far as what color daisies are most popular? It's hard to tell even with current statistics about flowers. If we had to pick one from our online flower delivery statistics, traditional white daisies barely slide by in first. If you want to send someone daisies, you could opt for a mixed daisy bouquet with multiple colors or a traditional white daisy bouquet.
5. White Lilies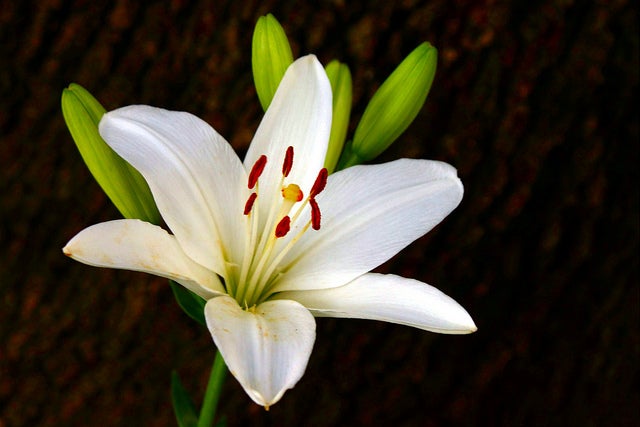 Photo courtesy of Creative Commons/Flickr/Muffet
The white lily is such a beautiful flower. We could joke that it's hard to tell because of it's popular icon Ella Fitzgerald putting a lily in her hair, but we think it's just because it's one of the most beautiful flowers. White lilies are also a favorite thank you flowers delivery amongst women. This regal white flower ranks fifth on our best flowers to buy a girl. Women and young ladies of all ages order these white lilies online for delivery as thank you flowers, flowers for husbands, and even as flowers for mother in law. Whether it's a white lily bouquet of a call lily bouquet, you can't seem to lose with this one. Women order the flowers, a lot.
6. Plant Delivery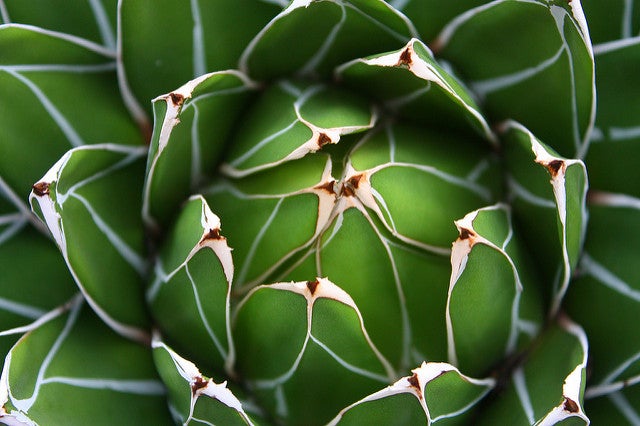 Photo courtesy of Creative Commons/Flickr/ArturoLee
If you're thinking of sending a girl flowers, don't overlook plant delivery online. Some favorite flowers were plant deliveries, especially green plant delivery. While we weren't surprised to find popular plant deliveries on the list, we were surprised that women predominantly picked lush green plants. Online green plants are sent as flowers for men and flowers for women equally. If you want to send a girlfriend flowers, and she has a green thumb for growing things, choose for the popular green plants. If you're really determined to send flowers, but want to send your girlfriend a plant that will live longer, choose a rose bush delivery or pink hydrangea planter. Those house delivery plants are full or lush greens and flowers. Were you surprised to find that some women's favorite types of flowers are actually plants?
7. Tulips
Our online florists were so happy to see tulip delivery make the top 10 best flowers list. We weren't able to decipher a favorite tulip color because it looks like floral customers just switch over their color tastes when the season changes. Depending on the season, tulips will be available in different colors. Girls love tulips and the tulip bouquet delivery requests don't stop. We would recommend for tulips online that you order whatever the seasonal tulips are that are offered. That way you'll get freshly cut flowers delivered and the best quality tulips a florist has available. If you're determined to pick a girls favorite color tulip then based off of our data, we would have to say pink tulips or yellows tulips. It's also pretty easy to find mixed tulip bouquets featuring both light pink tulips and canary yellow tulips together.
8. Yellow Lilies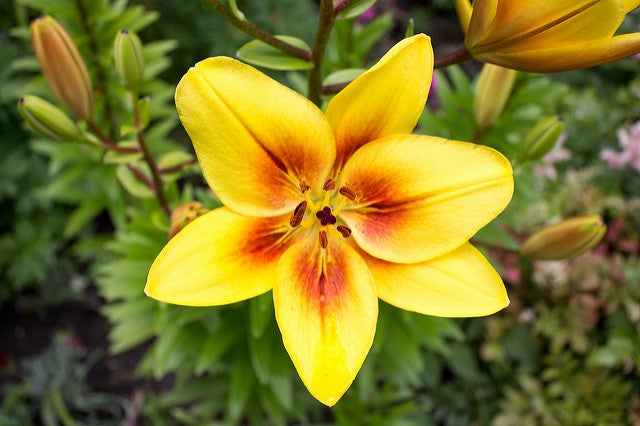 Photo courtesy of Creative Commons/Flickr/Christopher John Stephens
Classic white lilies may be more prized, but yellow lilies made the top 10 best flowers for girls list as well. These beautiful yellow flowers are frequently requested in rose and lily bouquet orders. You know also that traditional white daisies made the list, so are you surprised to see these flowers featured here with bright yellow lilies? Probably not. Very few people order a bouquet of only yellow lily. A white lily bouquet people will order all the time, but these colorful yellow blooms are always ordered in mixed bouquets, typically with mixed rose bouquets. Women who love color, love these mixed yellow lily bouquets because they're a great color blocking flower. For example the above bouquet with pink roses and purple flowers is a beautiful color block bouquet of vivid hues and saturated color. These are flowers to give a girl who loves color and prints.
9. Purple Roses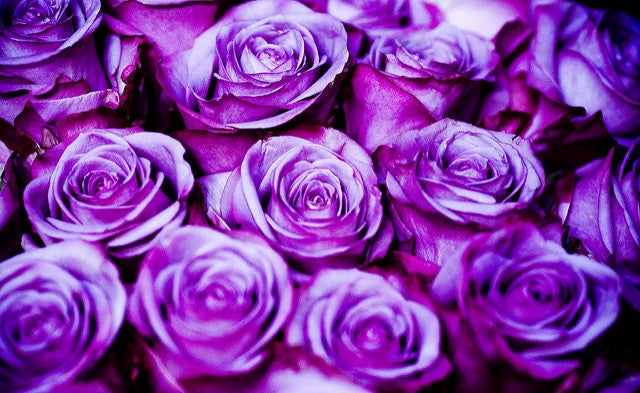 Photo courtesy of Creative Commons/Flickr/thomashawk
Even though these purple roses made the top 10 best flowers for ladies list in ninth place, we have a feeling that next year they'll be in the top 5. Purple flowers and lavender roses became very popular recently within the last few months, and flower orders for purple rose bouquets has steadily increased. Give these beautiful purple blooms a few more months and we believe these purple flower deliveries will sky rocket. If you like these lilac roses yourself, but you're timid or ordering flowers for her, consider the purple rose delivery with white lilies. A purple roses and white lily bouquet will feature two of the best online flowers from our top 10 list. She's bound to enjoy them, because flower purchasing statistics say so!
10. Teddy Bear Bouquets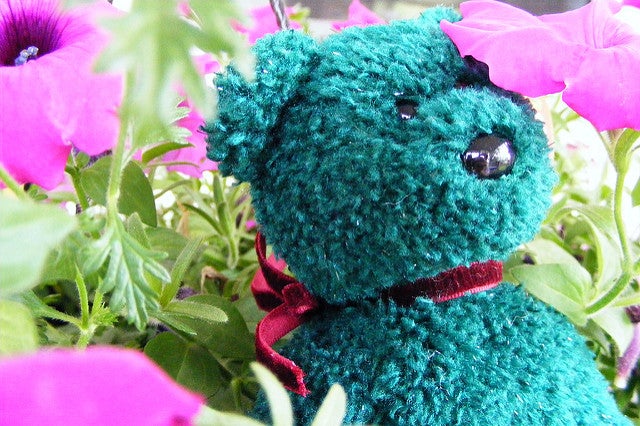 Photo courtesy of Creative Commons/Flickr/JimmyMac210
Ranking 10th on our best selling flowers list for girls are teddy bears and flowers. We did consider not leaving out flowers and teddy bear delivery, but since it does technically get ordered more than the next best selling flower type, we thought we should leave it in. Women order teddy bears online for everyone from their mothers, sisters, boyfriends, and friends. They like teddy bear delivery, and it doesn't seem to matter if it's a small plush teddy bear or a big cuddly teddy bear, they like them all. Their favorite options are the long stem roses with teddy bear and purple flowers with teddy bears. These same day teddy bear delivery options do well every year While there are some other options for sending flowers and plush animals like dogs and cats, the teddy bears delivered always win the majority vote.
Bookmark this page and never worry about what types of flowers girls like again. Of course a girls favorite flower bouquet will be anything she receives from someone who loves her, but that goes without saying. Send flowers in bouquets of their top favorite flowers today with same day flower delivery from Send Flowers USA. Use our free flower delivery code.
Free Flower Delivery Shipping Coupon Code: DELVFREE