8 Most Popular Valentine's Day Flowers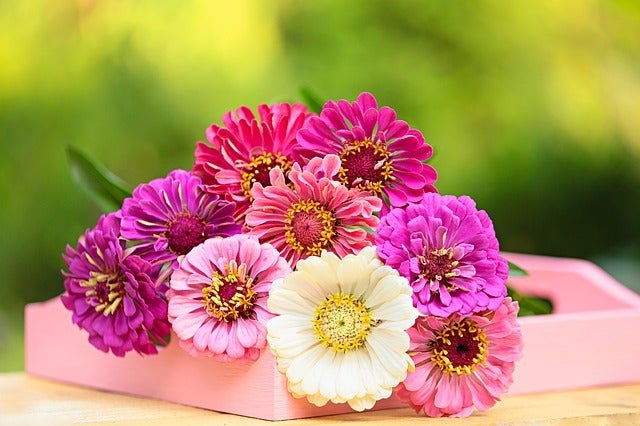 When it comes to information on Valentine's day flower delivery, we know some things. With Valentine flowers ordered online all over the United States and through hundreds of nationwide florists, we get to see a side of the Valentine gifts industry that would make anyone's head spin. With an entire department dedicated to the creation, marketing, selling, and delivery of Valentines flowers, we feel confident in telling you what the top 8 most sold Valentine's day flowers online are. You don't need to be an analytics expert to understand how it all works. We'll keep all of our Valentine's day flower statistics in layman's terms so that everyone can understand why we've come to the conclusions that we did. Without further ado, here are the most popular Valentines flowers 2021, based off of the previous years data, not to mention a plethora of other things. our findings are based off of sales strictly from Valentine's Day related shopping pages, and from the dates February 1st through the 16th. This is because we start seeing holiday sales at the very beginning of February and the same product types tend to sell well two days post holiday. On February 17th there is a noticeable and significant shift also immediately into an entirely different looking set of data.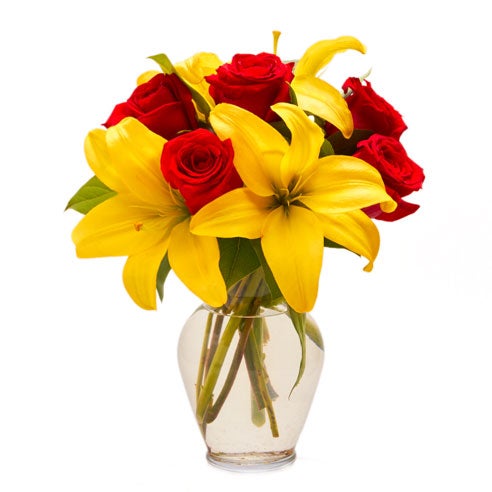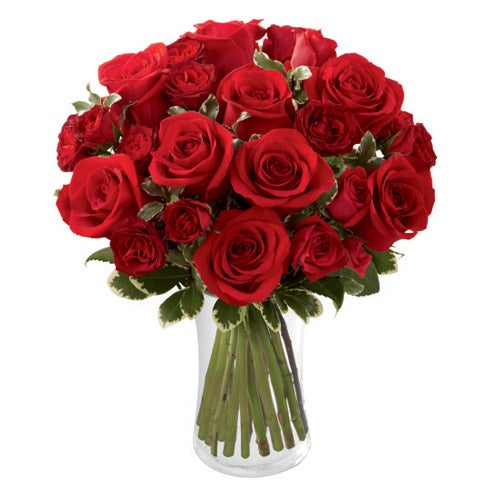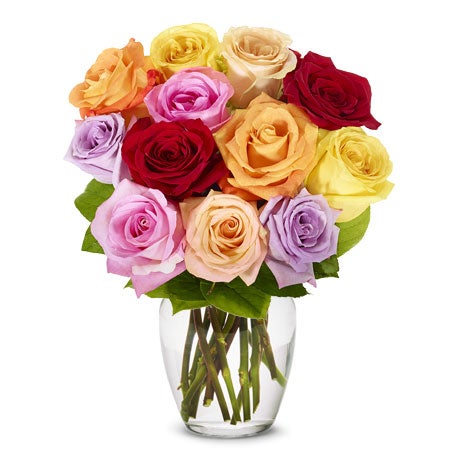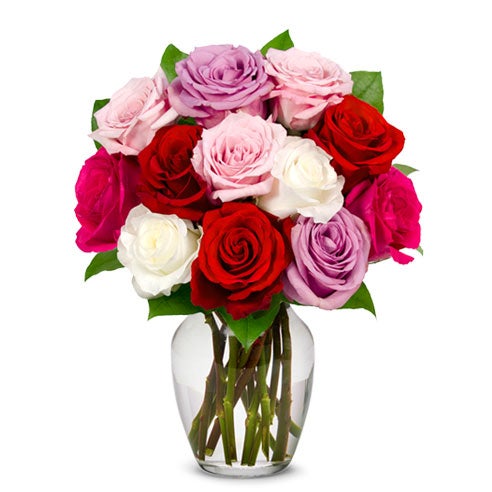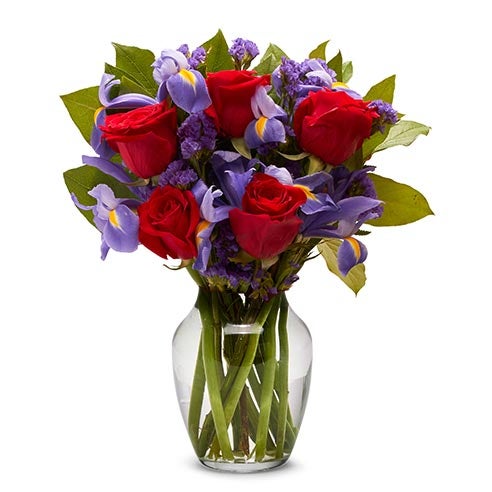 Most Popular Valentines Flowers
1. Red Roses
2. Red Carnations
3. Small Rose Bouquets
4. Pink Roses
5. Red And White Flowers And Balloons
6. Tulips
7. Pink Lily
8. Alstroemeria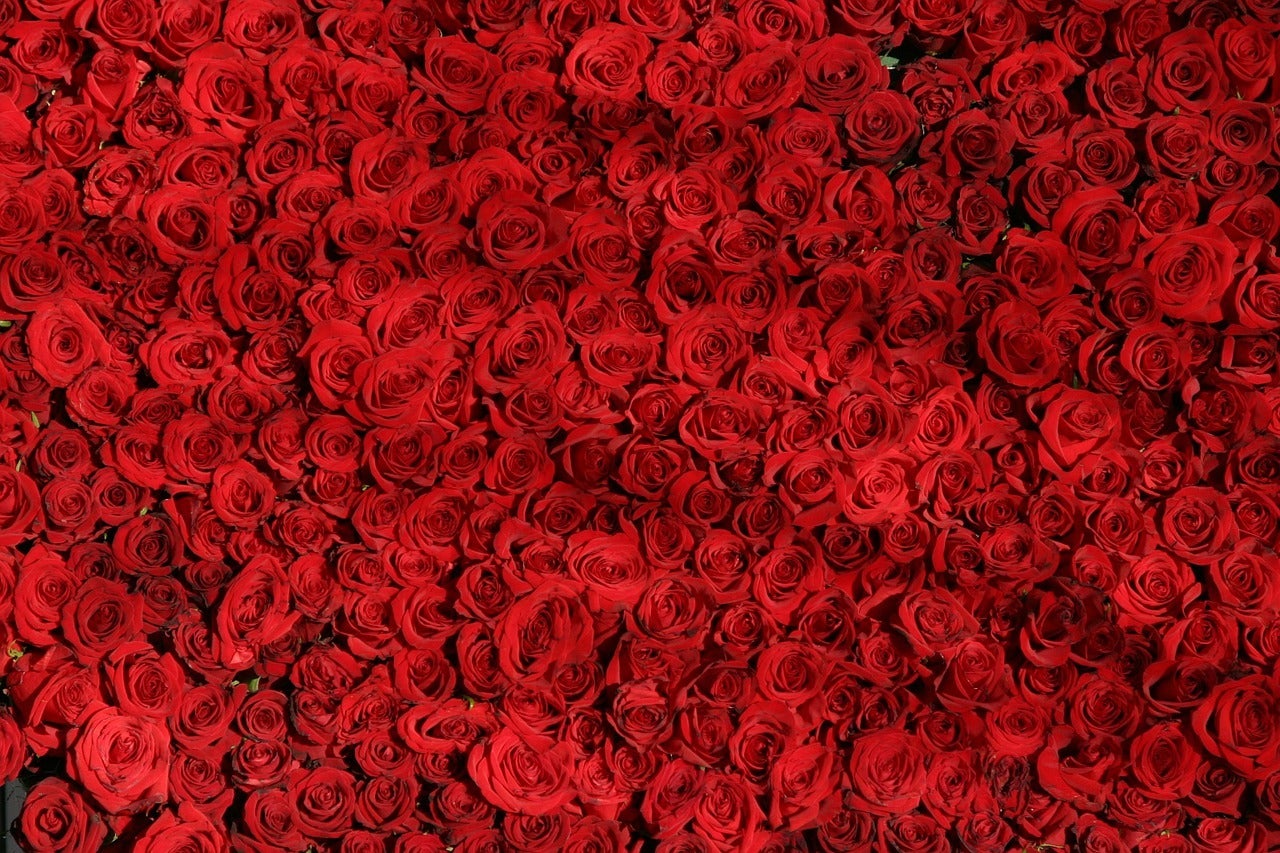 1. Red Roses
You're probably not surprised to find that red roses encompass the largest part of Valentine's Day flower sales. What may surprise you, is that those red rose sales are not limited to only red rose bouquets. Meaning that red roses, while predominantly are still focused on solid red rose arrangements or long stem rose bouquets, mixed rose varieties are still in the top selling positions. If we look at flower data from 5 years ago or more, we can see mostly red rose deliveries with only the rose flower type included. In the last two years, there has been a significant shift from shoppers of the age 20 - 40 years old, moving from the solid rose delivery into mixed rose bouquet orders. While we can not definitively account for why that change is occurring in the online flower industry, we believe that it could be related to the newly increased cost of online marketing for businesses. With the movement of pay per click ads from the side of the screen to the top of the search listings, both online retailers and local florist shops are feeling the budget constraints that come with increased marketing costs. How is this related to online flower sales for Valentine's Day? Both local flower shops and local floral retailers have to raise prices to keep profits up, which means increasing the price of already more expensive rose deliveries. Don't forget that your local mom and pop store has to invest in online marketing, similarly to large companies, in order to bring in new customers. Due to the unavoidable rise in costs for companies both large and small, roses delivered for Valentine's Day are unfortunately, priced accordingly. This makes mixed rose arrangements which are cheaper, significantly more alluring to online shoppers who have budget constraints. Still though, red roses are the most ordered types of flowers for Valentine's Day.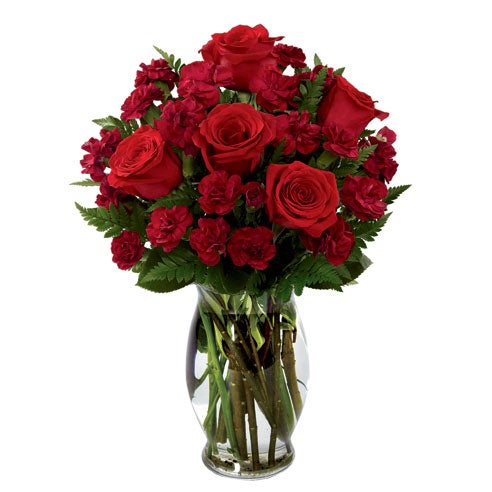 Red Rose Bouquet
$35.99
Shop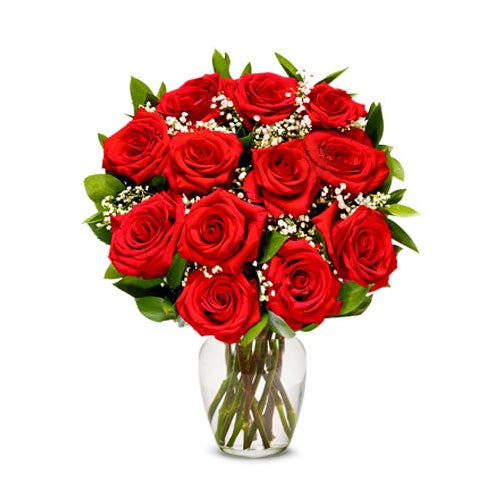 Dozen Boxed Red Roses
$24.99
Shop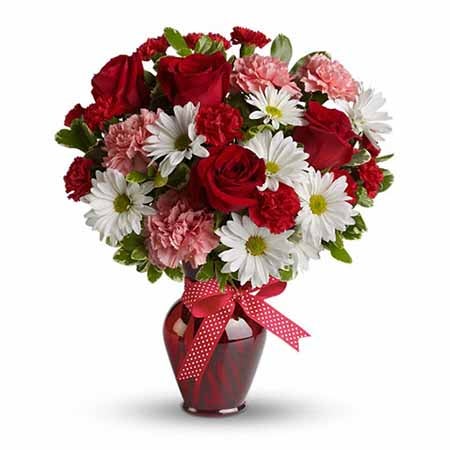 Mixed Red Rose Bouquet
$27.99
Shop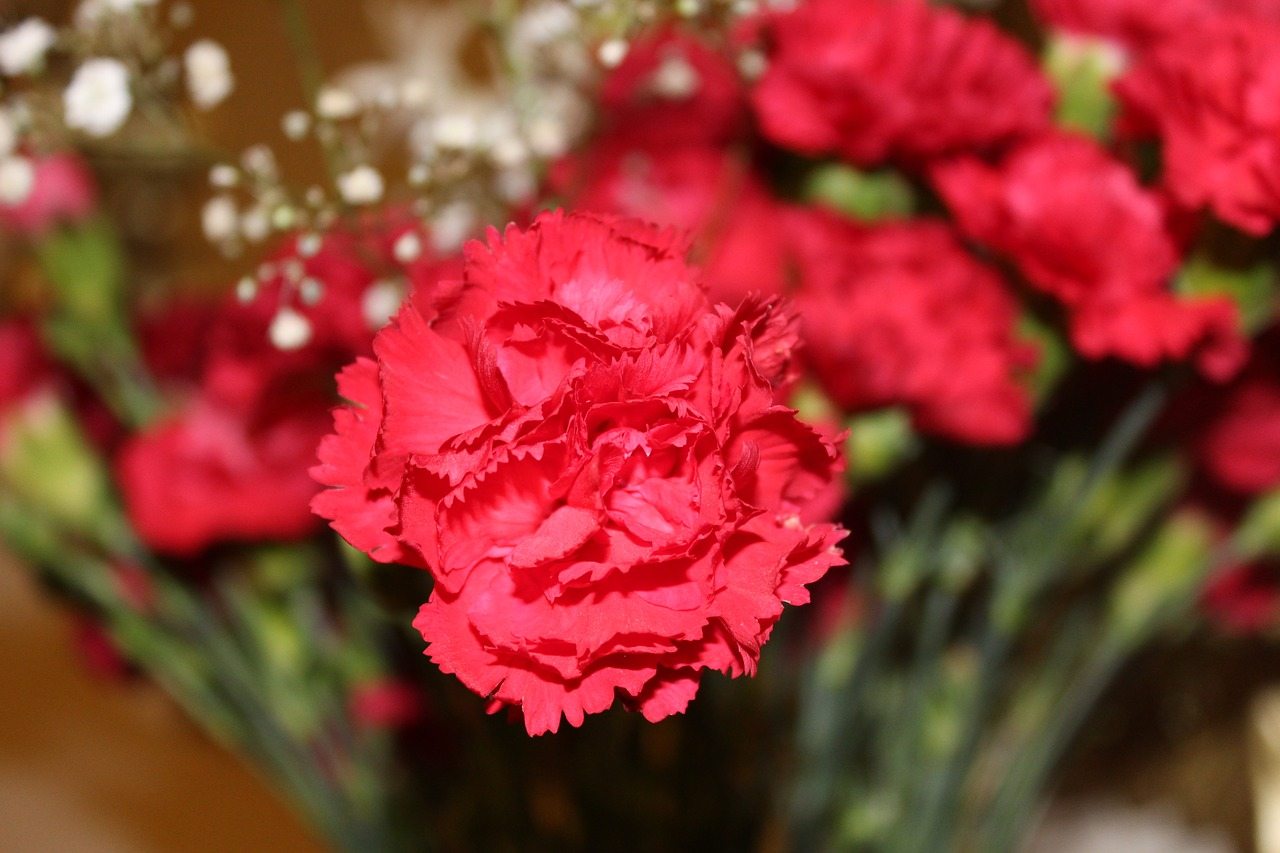 2. Red Carnations
In second place, the most purchased flower skus are carnation based arrangements. Specifically red carnation bouquets are the second most popular Valentine's Day flower. Only Valentine's Day specific category pages, right after roses, mixed carnation and solid carnation bouquets are customer favorites. Carnation flower delivery is desirable amongst all age groups and by both men and women. We think there are a few reasons for the popularity of carnation flowers. Carnation type flowers are excellent at producing a full looking bouquet at a fraction of the cost of roses. With everything we've discussed about market pricing due to advertisement costs, it's not surprising that carnations have become more popular. People in their 20's tend to order more carnation only arrangements, while men and women aged 30 and higher, lean more towards the mixed versions. Mixed carnation bouquets for Valentine's Day still feature the thematic red flowers of love that we would want and expect, but also have a few pieces of luxury stems included such as fresh cut roses, lilies, and tulips. The red carnation and daisy bouquet isn't typically considered a luxury mixed flower arrangement, but shoppers love the red and white romantic feeling it emits and it's very low cost of $23 dollars. There's also a correlation between carnation centerpiece purchases with red vases. It seems that when it comes to the second most purchased online flower products, the more red and affordable, the better.
Red Carnation Daisy Bouquet
$23.99
Shop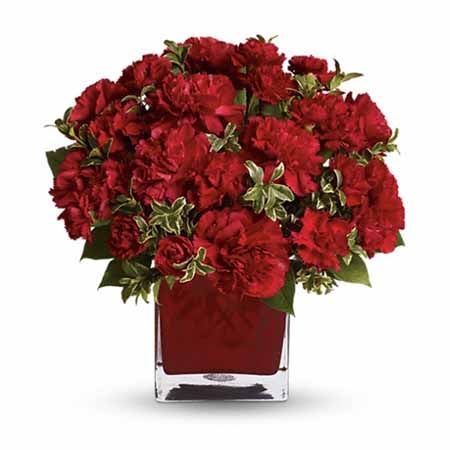 Red Carnation Bouquet
$27.99
Shop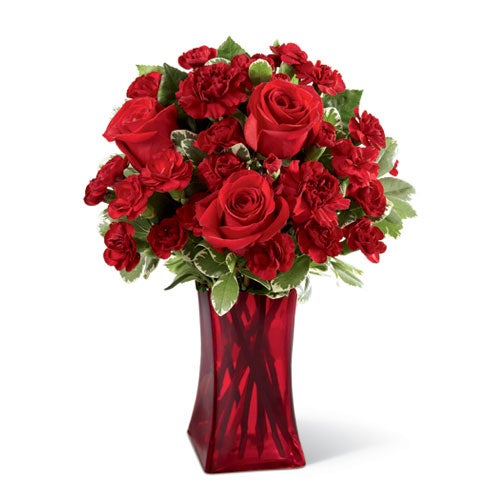 Red Carnation Rose Bouquet
$35.99
Shop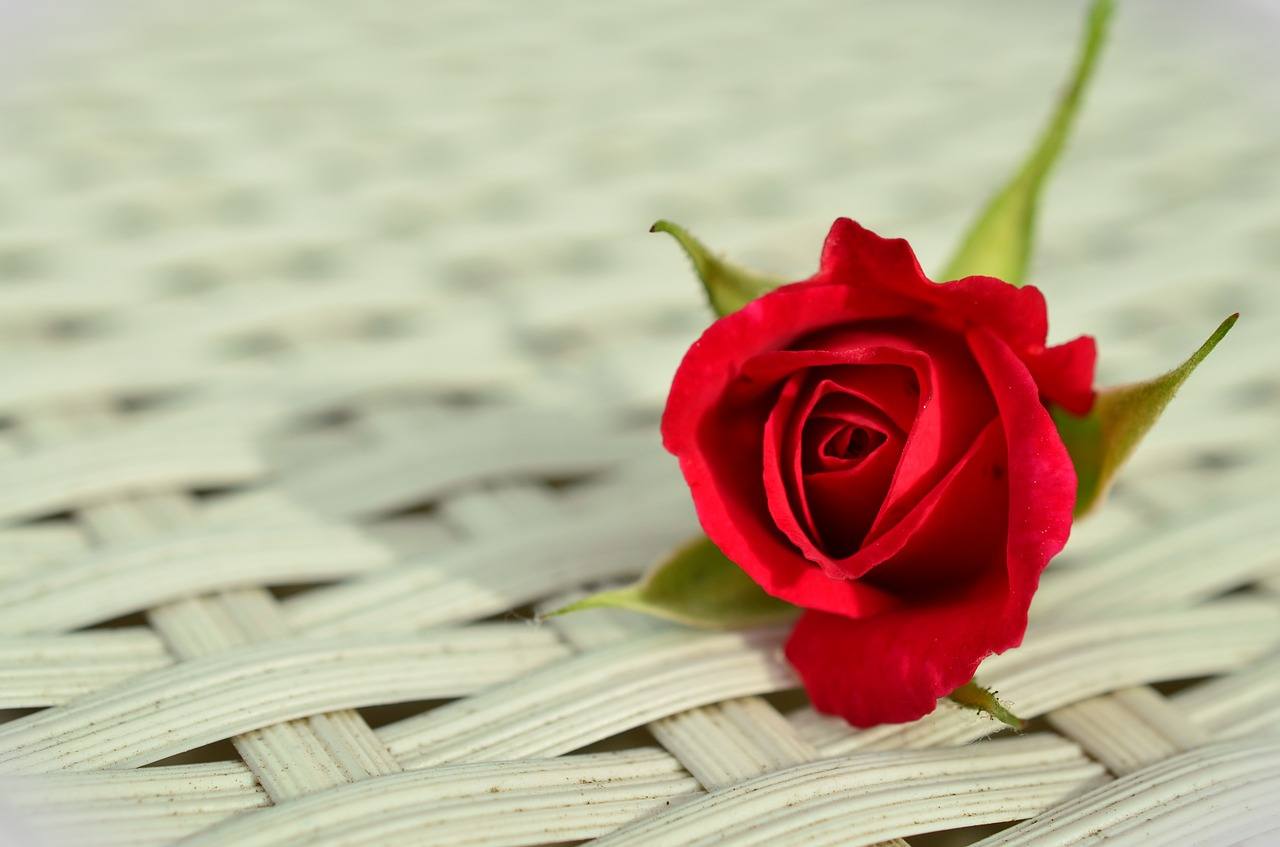 3. Small Rose Bouquets
We have listed small rose deliveries as the second most ordered Valentines flowers, because strictly looking at orders, they would be. There are a few other things to note here. Geographically speaking, a large portion of small or petite rose bouquets are ordered in cities. Not only are these petite versions delivered in cities, but they're sent almost entirely to business addresses. Another thing to consider is the age group. Small rose bouquets are mostly purchased by people in their 30's or 40's. Before you wonder why a 40 year old would want to send a smaller sized bouquet, would you be surprised to learn that a lot of these flowers are delivered to schools and mom and pop stores? If you look at the age group, purchaser, geographic area, and bouquet, there are two different things we can safely assume from the collected data. Single rose delivery and cheap rose bouquets are very popular for adults sending Valentine's Day flowers to children and teenagers. We can also see how sending small rose delivery to someone at their work address would sometimes be preferred, in place of a large arrangement. After all, when you have to take a flower arrangement onto a subway or carry it home in a cab, bigger is not always better. Many people think of Valentine's Day strictly in the romantic sense as a time to send flowers between couples or lovers, but in actuality, the holiday is celebrated by all. Parents like to send roses to their children, and when the children get older, they like to send flowers to their parents.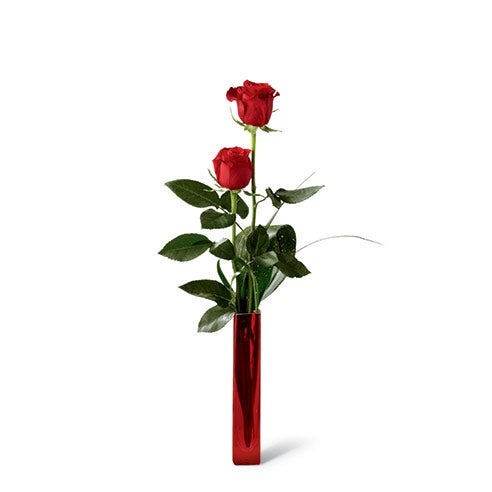 1, 2, 3 Rose Bouquet
$23.99
Shop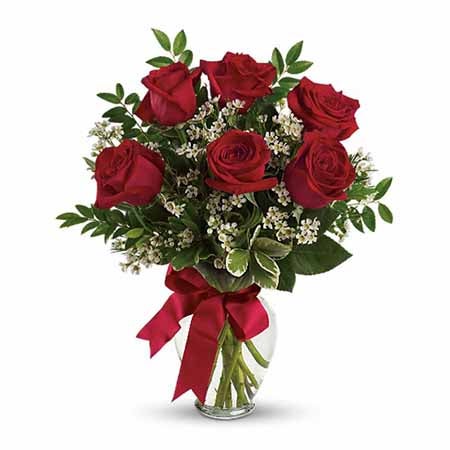 Small Rose Bouquet
$31.99
Shop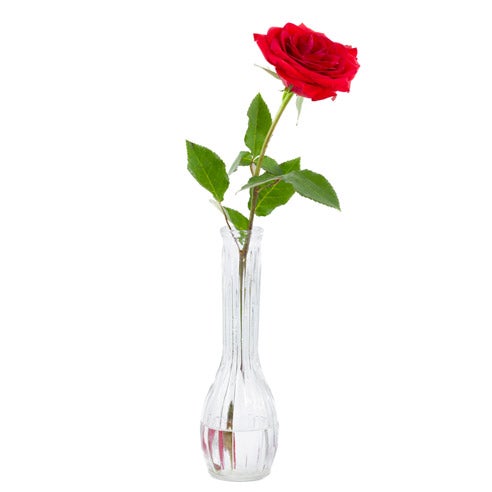 Single Rose Bouquet
$23.99
Shop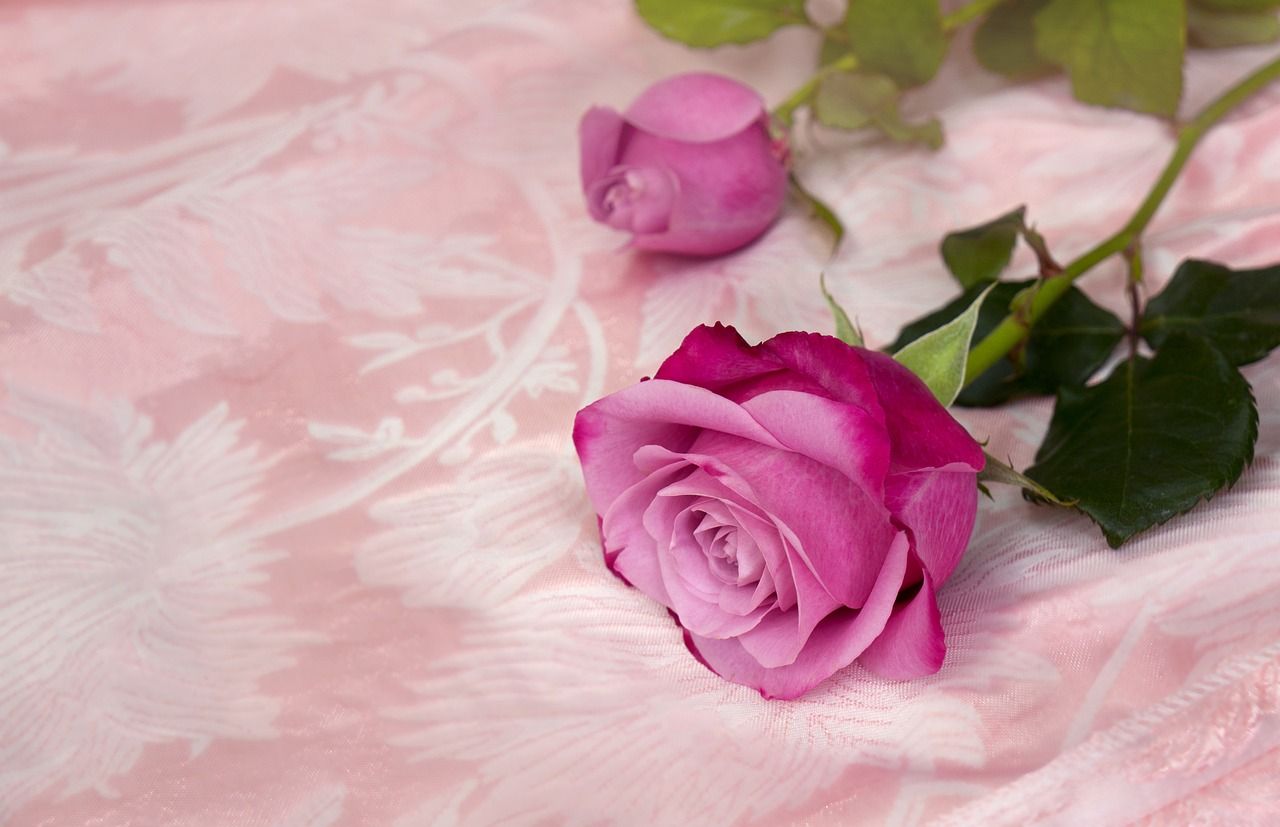 4. Pink Roses
As we disclosed above, many people celebrate Valentine's Day by sending gifts to loved ones in a non-romantic sense, simply to represent shared love. These pink rose deliveries represent that theme as well. Pink rose delivery comes as no surprise on our most popular Valentine flowers list. What is surprising, is who chooses to send them the most. These hot pink and pale pink rose arrangements are purchased somewhat by men for women(we know from you're message cards and recipient), but they're predominantly purchased by older women for younger women. Meaning of course, that these pink floral bouquets are sent a lot from mothers to daughters. They're also delivered to step daughters from what we think are mother-in-laws, and from daughters to grandmothers. In short, pink rose bouquets are for the most part, sent by women to other women. If you plan on sending grandma Valentines flowers or you're looking for a flower bouquet for mom, this would be our recommended floral theme.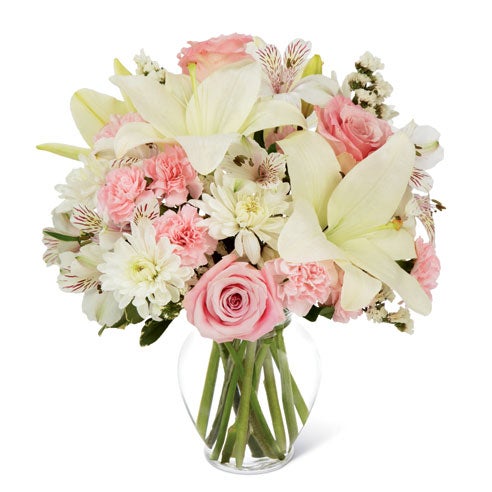 Pink Rose And White Lilies
$31.99
Shop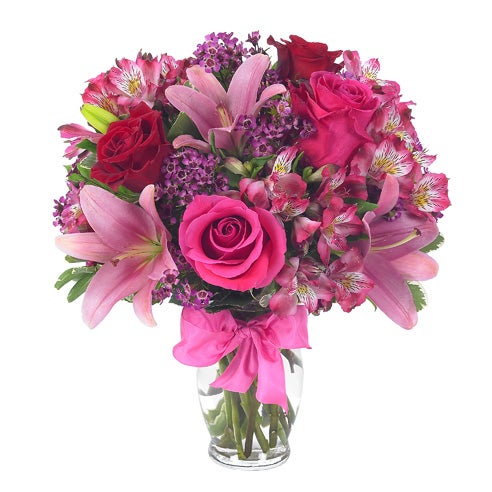 Pink Rose Lily Bouquet
$31.99
Shop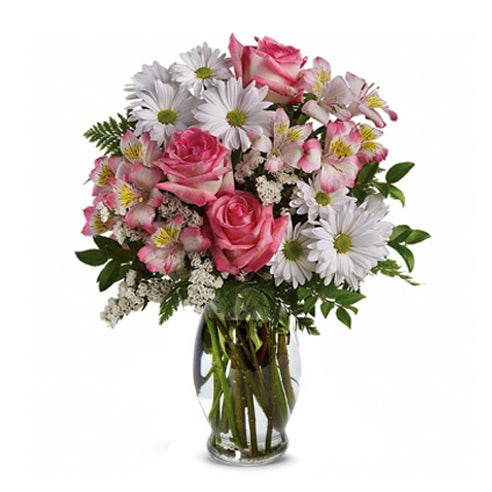 Pink Rose Daisy Bouquet
$26.39
Shop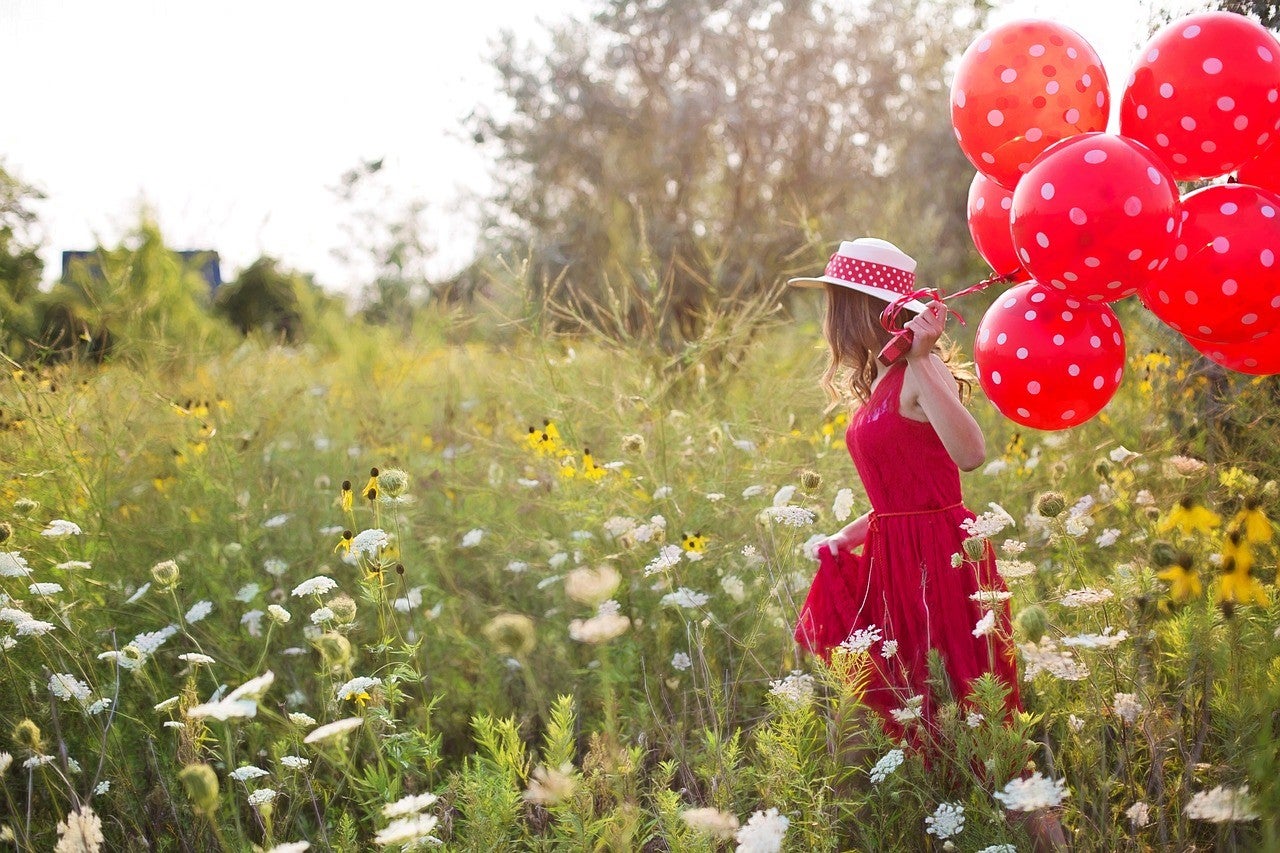 5. Red & White Flowers With Balloons
We went on a brief break with many purchased online flowers for kids, mothers, and grandmothers. With the flowers and balloons orders, we start to come back towards the more romantically inclined consumers. These flower and balloon bouquets come with some of the most romantic message cards. Some of them make us blush as we fill them out for our customers. Some are sweet, some are "colorful", and others give the feeling of a long-lived romance that's now calm, but just as loving. These flower balloon bouquets are sent my men and women to girlfriends, boyfriends, wives, husbands, and a few other interesting relationships. What's interesting is that almost all of the Valentine flower arrangements on our website can be paired with balloons. Even knowing that, customers flock to these pre-paired flower balloon options. Another interesting fact, is that we feature different color variants and flower types in these balloon bouquets, but none of that seems to matter. When it comes to flower balloon bouquets, everyone orders the red and white floral arrangements. If it's not red and white, they don't want it. Earlier when we talked about the carnation bouquets, consumers couldn't get enough solid red. The more red the flower and vase pairing, the more they wanted it. However when it comes to balloon additions, red and white combinations are winners straight across the board.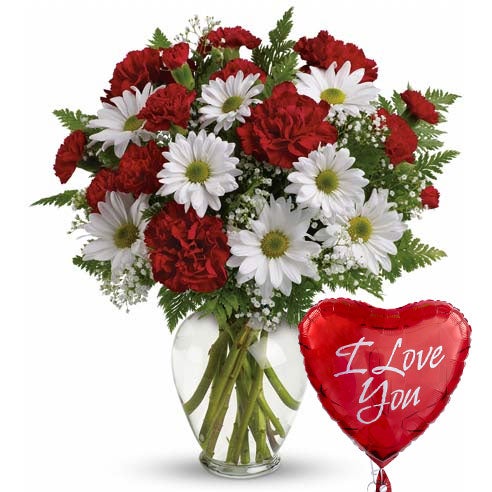 Red Carnation Balloon Bouquet
$43.99
Shop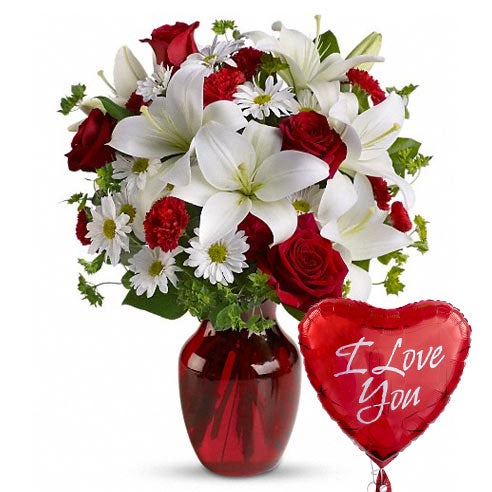 White Lily Balloon Bouquet
$43.99
Shop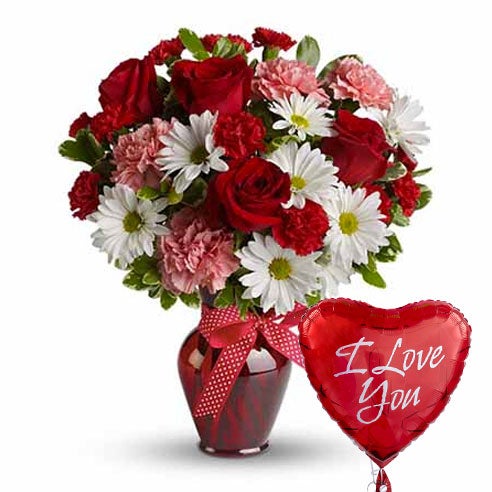 Red Rose Balloon Bouquet
$39.99
Shop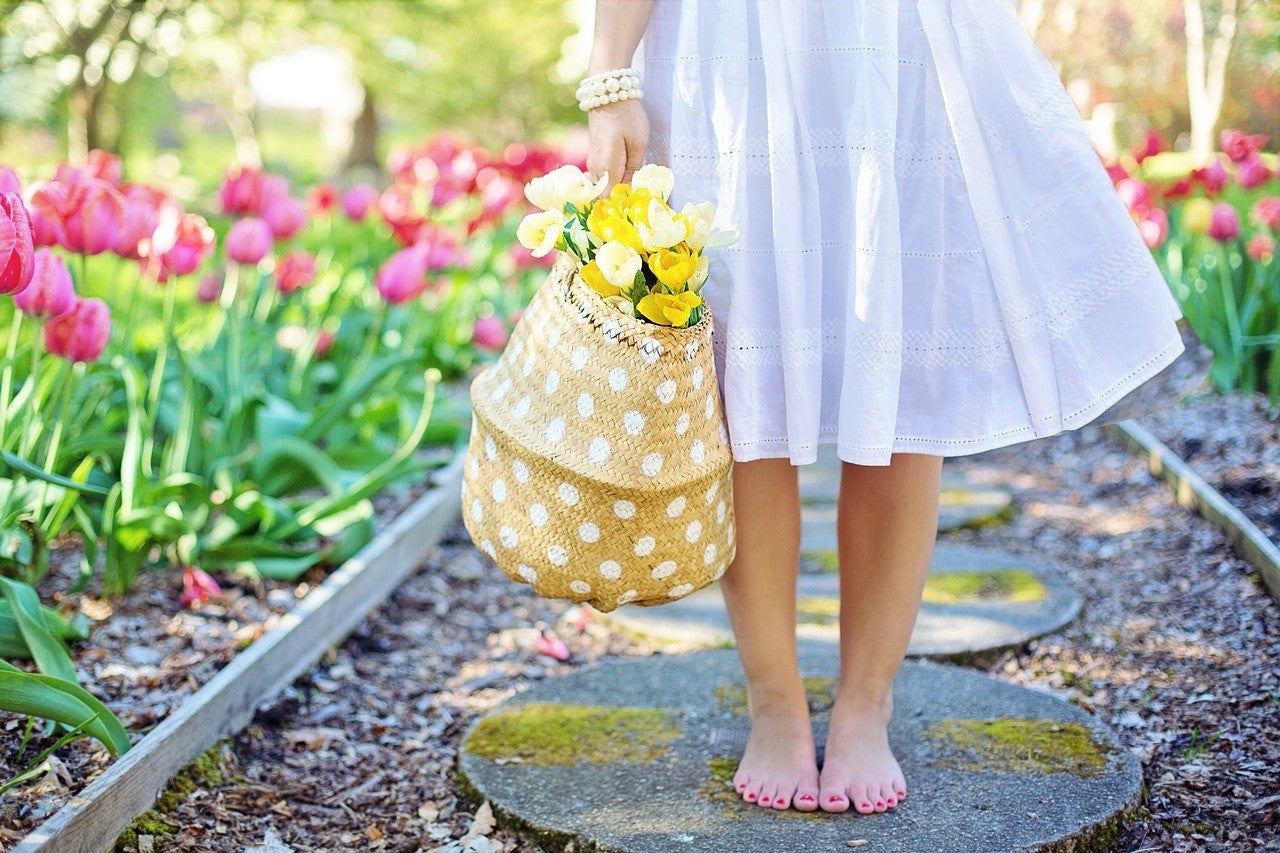 6. Tulips
This is where gender and geographic data gets fuzzy. At the sixth most popular spot, tulips are the clear winner. As far as state, age, and gender are concerned, everyone orders tulip arrangements for Valentines Day. There's also no colored tulip bouquet that wins over another, at least not enough that we could really list it here. Looking as tulip data from the previous year is pretty much looking the the same data from even the year before that. Valentine gift seekers like tulips of every color. Most nationwide florists will carry pink, yellow, white, red, and purple tulips for Valentine's Day. There are a few mixed tulip bouquets that get ordered every year, but the singular tulip bouquet is more popular. Another favorite that we haven't listed here that deserves an honorable mention are the colorful mixed tulip bouquets. There are two clear brackets when looking at tulip product sales. The first are that whether a mixed tulip bouquet or tulip flower only bouquet, solid color arrangements are clearly preferred. The mixed color tulip bouquets are in the second bracket. Clearly not as popular, but there is a niche group of people that still want to order those every year.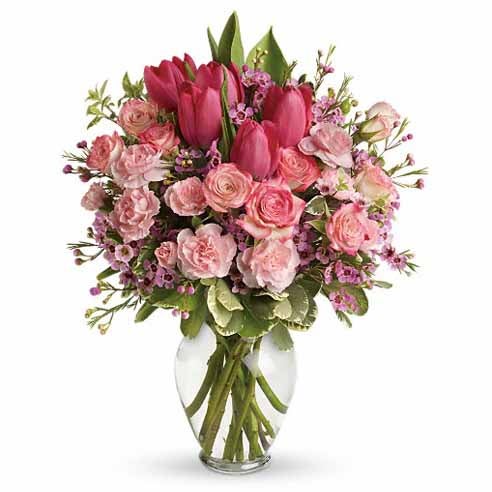 Pink Tulip Mixed Bouquet
$31.99
Shop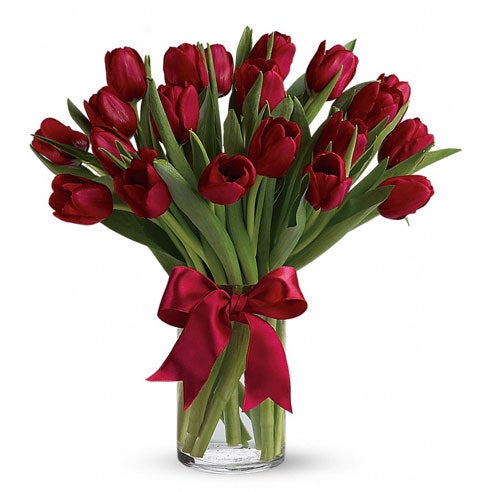 Red Tulip Bouquet
$38.39
Shop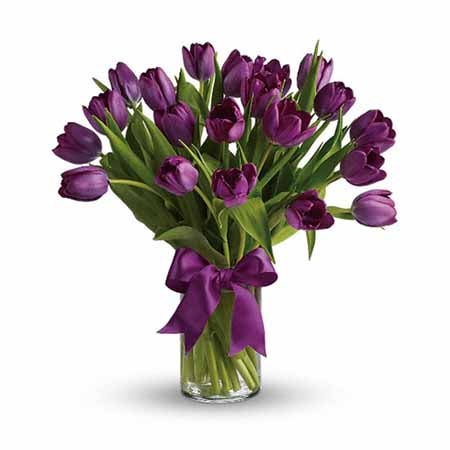 Purple Tulip Bouquet
$34.39
Shop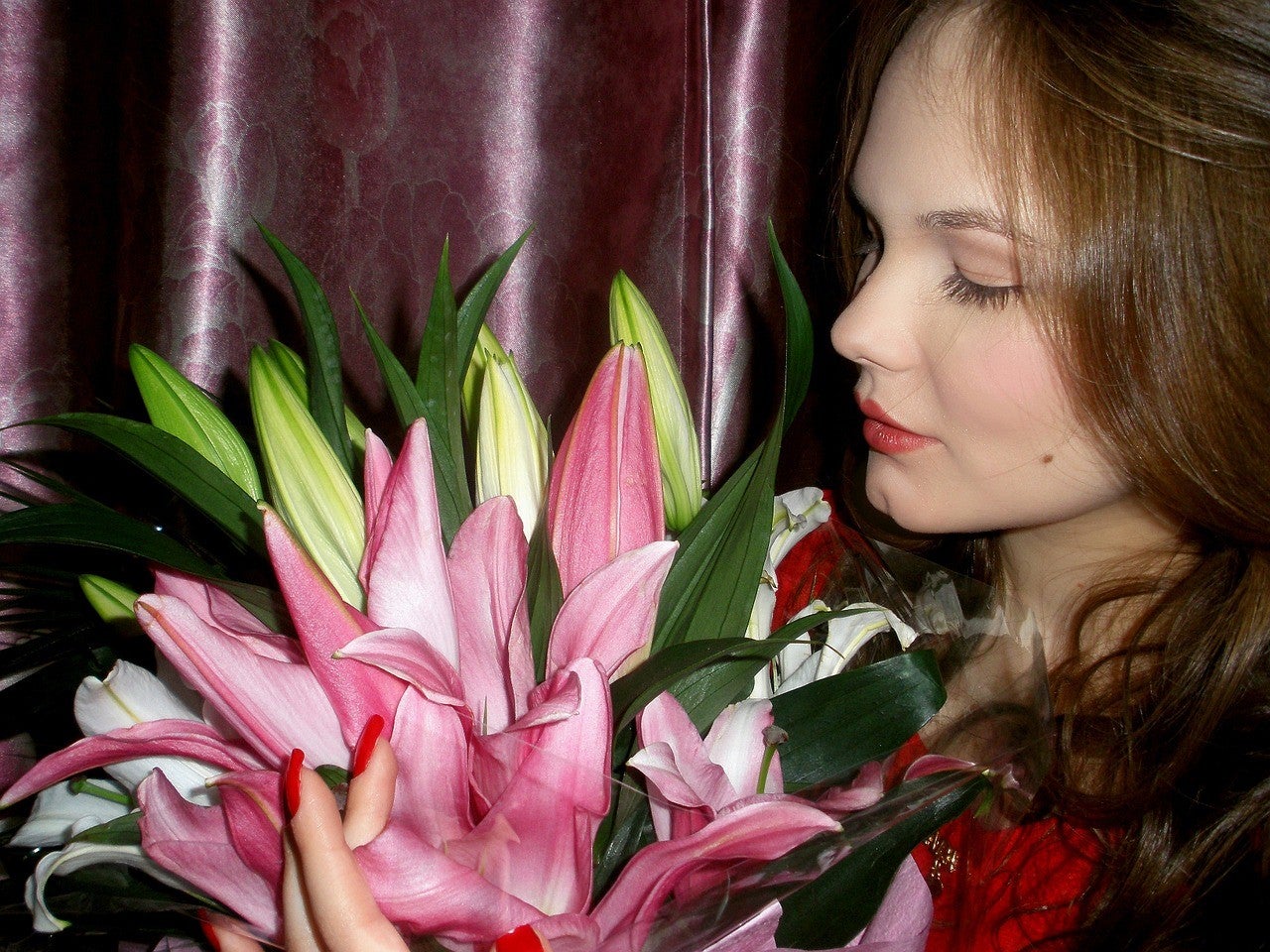 7. Pink Lilies
if you're like us, you probably thought that more women purchased these beautiful and spring looking bouquets. Pink lily bouquets are mostly sent from men to women, and in some cases, men to men. Men in their 40's and older splurge on nicer and slightly more high-end lily deliveries for their sweethearts. Overall, looking at all product sales by gender, men spend around 12% more on their flower purchases than women. The one outlier that stands out amongst that grouping, are women buying flowers for their mothers, in which case they may spend more than men. When customers purchase pink lilies, they're usually seeking at least a mid-grade if not luxury bouquet.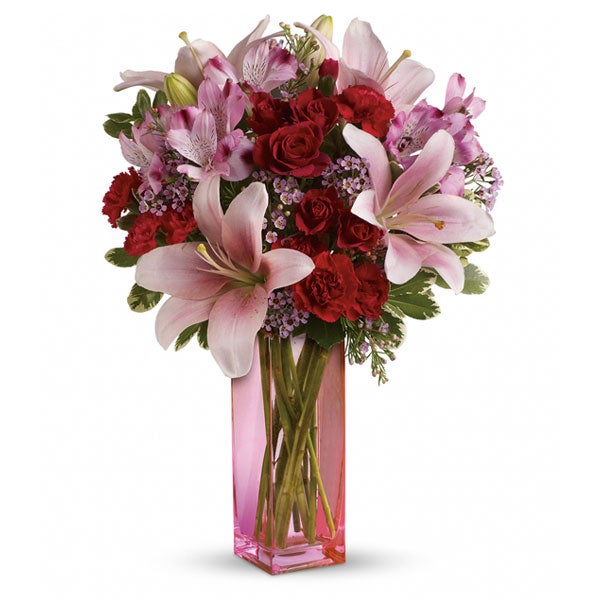 Mixed Pink Lily Bouquet
$31.99
Shop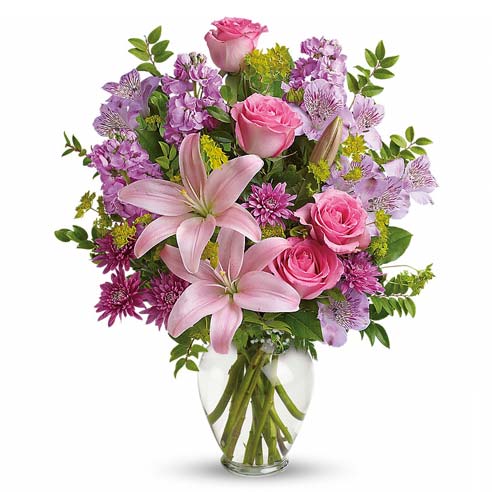 Pink Lily Arrangement
$47.99
Shop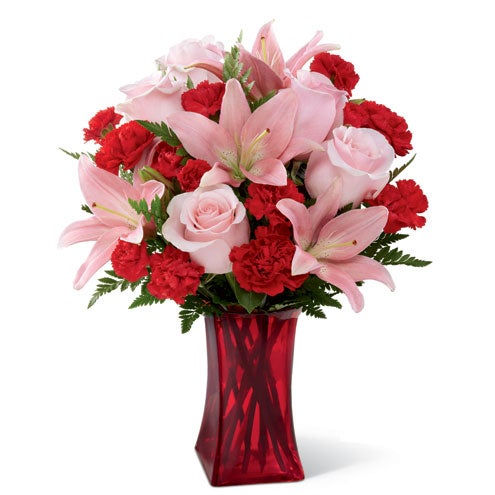 Red Rose Pink Lily Bouquet
$39.99
Shop
8. Alstroemeria
Lastly, the eighth most requested and purchased Valentine flower is the alstroemeria. When it comes to the alstroemeria flower bouquets, mixed bouquets are the most popular. With that said, most alstroemeria arrangements include other flower types. It's not common to see a flower delivery with only alstroemerias. We don't know with absolute certainty that it's the alstroemeria that attracts people to this bouquet, or if it's the look created when it's mixed with other florals. What we do know is that the next section of most purchased floral deliveries all include a large portion of alstroemeria. This is what leads us to believe that number 8 is the alstroemeria. There are also a few other reasons why we've come to this conclusions. Alstroemeria bouquets are easy to order, even last minute on Valentine's Day. They are a low-priced bouquet that's still very pretty and they're frequently paired with gifts and interesting vases. Men and women of all ages and in different geographic locations purchase alstroemeria flower arrangements.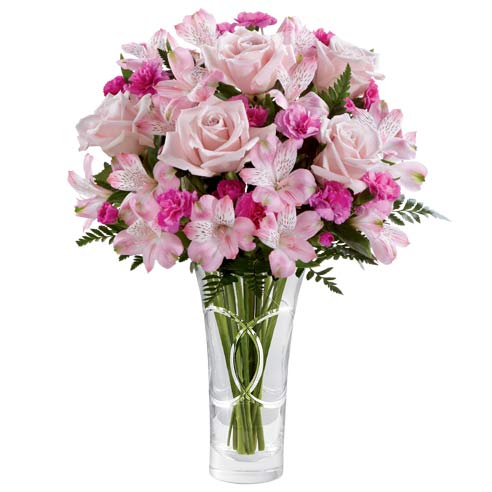 Pink Alstroemeria Bouquet
$35.99
Shop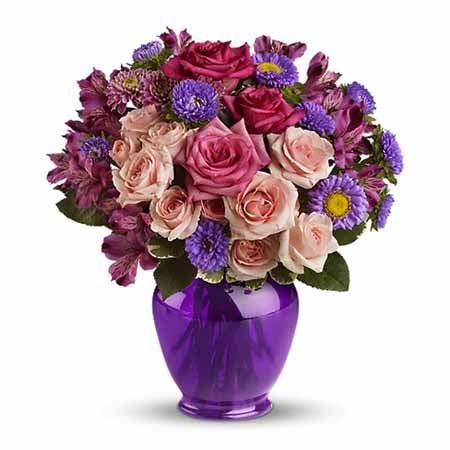 Purple Alstroemeria Bouquet
$34.39
Shop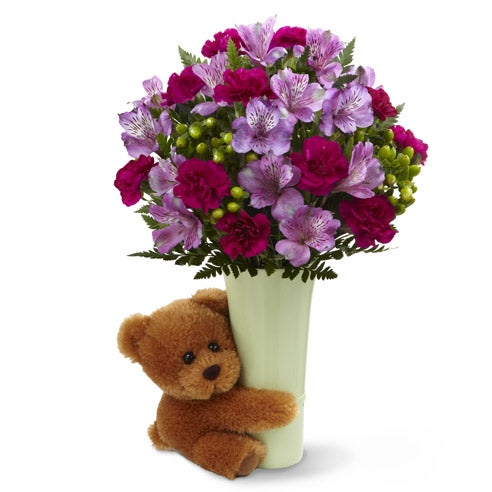 Lavender Alstroemeria Bear Bouquet
$31.99
Shop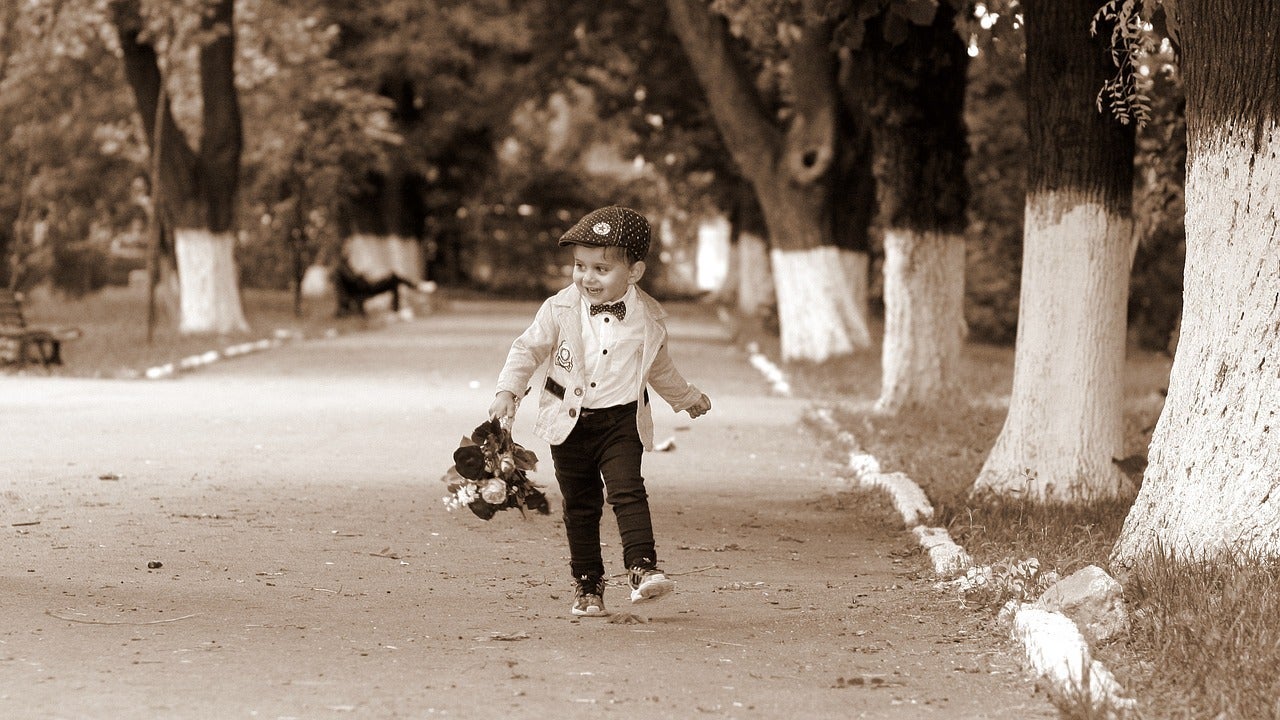 Free Valentine Gift Delivery
For free Valentines gift delivery enter in our coupon code delvfree, or visit the Send Flowers coupons to find a discount code that better fits your specific needs.