Red Tulip Arrangement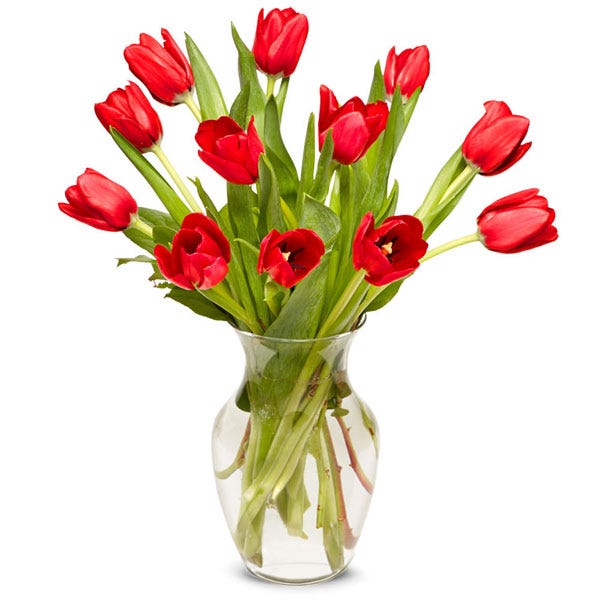 OUT OF STOCK
SKU: F-334
Description
These beautiful delivered red tulips are perfect for Valentine's Day. Send them to anyone you love whether it's your girlfriend or boyfriend, or even just mom or a dear best friend. Your Valentine will be so delighted when he or she receives a gift box filled lovingly with 12 crimson tulip stems! Sending these boxed deliveries is a fun alternative to traditional Valentines roses. Sure to surprise and delight your special someone, this flower bouquet will clearly express to them that you care. These arrangements are deliverable next day anywhere in the US in boxes or vases, by your choice.
Includes:
• One Dozen Red Tulips
• 1 Personalized Free Card Message
• Flowers Are Packaged (Unless Vase Added)
Delivery Information
This product is currently unavailable for delivery.

For flowers, gifts, and balloons available for same day, delivery please visit the Send Flowers homepage.
This item is currently out of stock.
Feel free to shop some of our Send Flowers best sellers: