Iris And Tulip Bouquet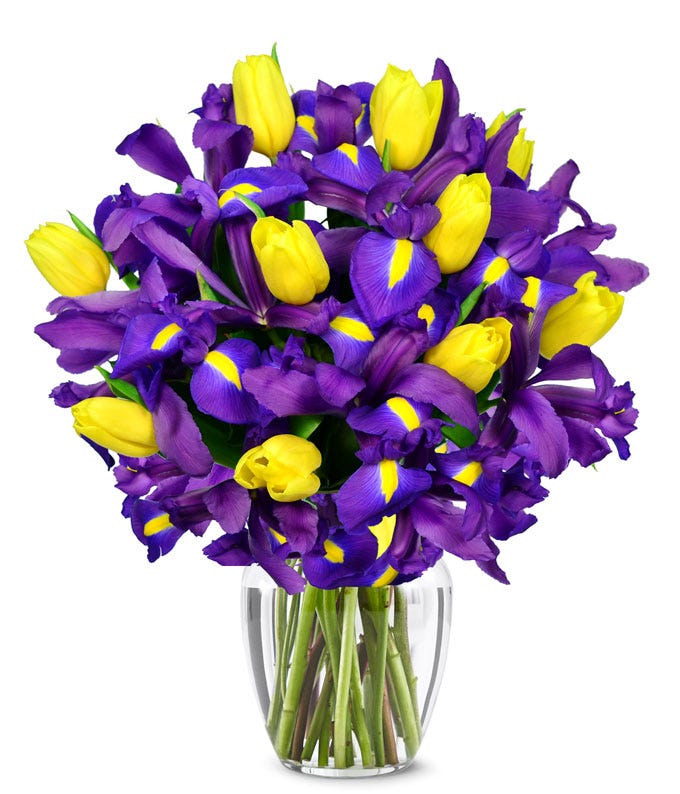 OUT OF STOCK
SKU: F-383
Description
Let the sunshine in with a beautiful flower bouquet! Fresh-cut tulip and iris flowers fill this arrangement with sunshine, making it the perfect gift for any special individual. Blue-violet Irises are vibrant while the canary blossoms are fresh and cheerful, and in combination they are nothing short of delightful. This centerpiece is delivered wrapped in tissue in a box unless a vase is added. Sending boxed florals adds elegance and surprise to your present for them!
Includes:
• Yellow Tulips
• Blue Iris
• Vase (Optional)
• Personal Card Message
Delivery Information
This product is currently unavailable for delivery.

For flowers, gifts, and balloons available for same day, delivery please visit the Send Flowers homepage.
This item is currently out of stock.
Feel free to shop some of our Send Flowers best sellers: