What to Get Your Boyfriend For Valentines Day
From valentine's day flowers for your boyfriend, to Valentines roses for him, your special man likes getting flowers too. Valentine's balloons will put a smile on his face this holiday. Even Valentine's Day flowers and chocolates together delivered just for him, there's a whole plethora of options that men will enjoy. Which of these gift deliveries is the best option for your guy?
Valentine Ideas For Him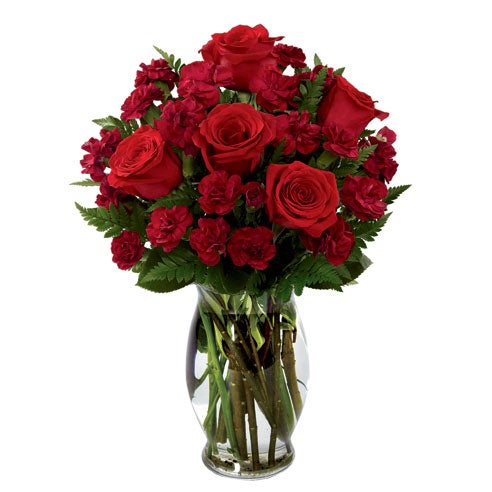 Sweetest Heart Rose Bouquet
$35.99
Shop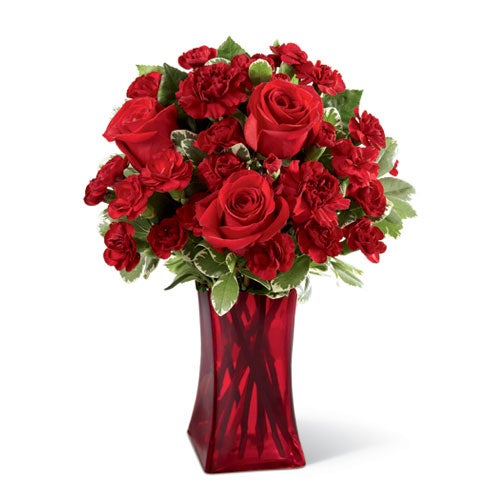 Enchanting Love Bouquet
$35.99
Shop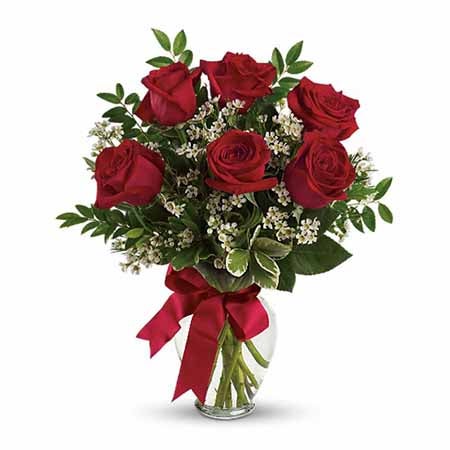 Thoughts Of You Rose Bouquet
$31.99
Shop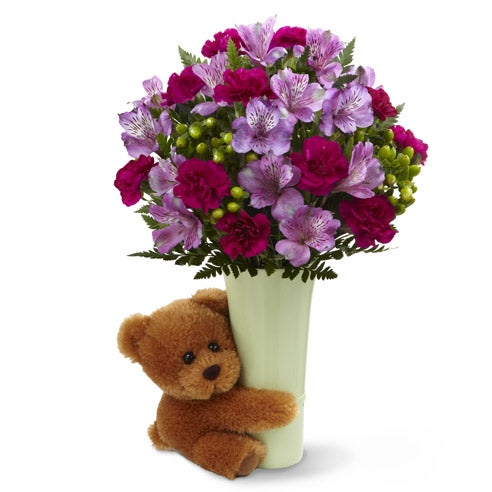 FTD Big Hug Bouquet
$31.99
Shop
No, I don't want
a cuddly teddy bear!
......said no man ever.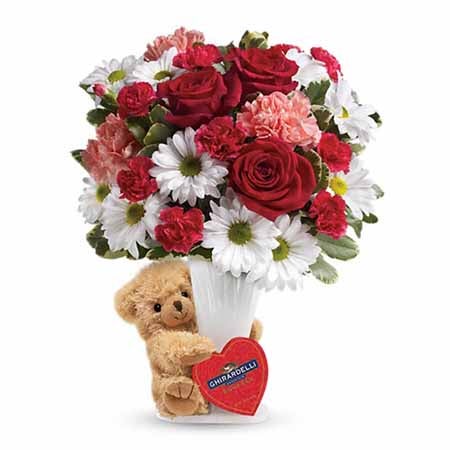 Bear Your Heart Bouquet
$39.99
Shop
How We KNOW Men Like Flowers
Important Things to Know Before Choosing His Gift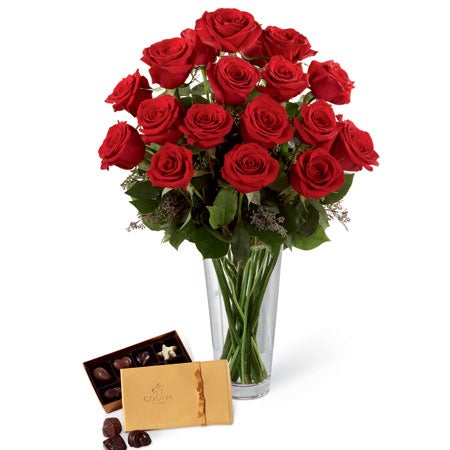 Red Roses & Godiva Chocolates
$71.99
Shop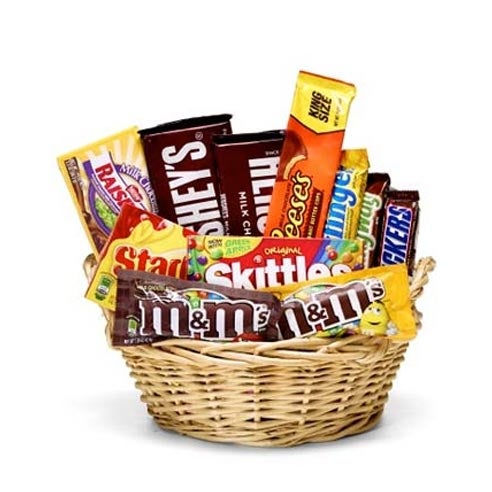 Favorite Treats Candy Basket
$31.99
Shop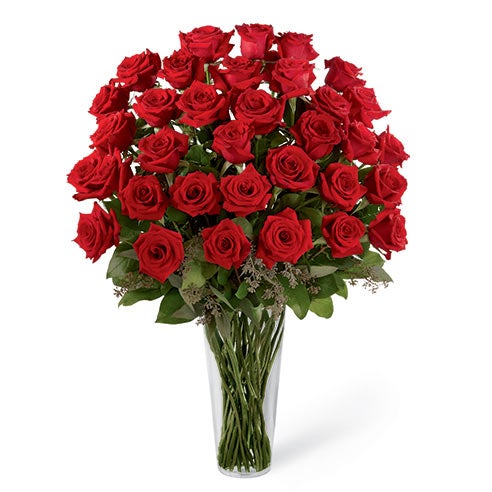 36 Long Stem Roses
$159.99
Shop
What to do for your boyfriend on Valentines Day
Wondering what to do for your boyfriend for Valentines Day? You're probably expecting us to say send your boyfriend the best Valentine's Day gifts! While that is true, don't forget that for men sometimes the most crucial part of their relationship is being with someone who lifts them up and believes in them. It honestly doesn't matter if you send cheap Valentines flowers or expensive ones, candies, whatever you gift them with. It's the notice that they're equally appreciated that will touch them, so let them know.