Best Valentines Day Flower Delivery
For Valentine's Day February 14th 2019 you need to find the best Valentines Day roses at the best price. This year send flowers to your sweetheart with our free shipping flowers coupon "DELVFREE". All of these Valentine's Day Flowers come with a free message card and hand-delivery to your beloved. We've also included many same day Valentine's Day flowers. You can send flowers on Valentine's Day to surprise and delight that special someone. Basically, we're open! For great Valentines Day flowers at the best prices, be sure to order online at least a few days before the holiday. It won't matter if you've finally found the best flowers for Valentines Day if you try to purchase them when they've all already sold out.
Send Flowers' Best Valentine's Day Flowers
Our Top Rated Valentine's Day Gifts
Whether you seek the best valentines flowers, or best valentines roses, all of these bouquets are excellent and cost-effective options.
Pink Valentines Flowers
Sometimes when sending flowers for Valentine's Day, people prefer pink flowers. Though red roses for Valentine's Day delivery are a traditional favorite, sometimes you just know they're going to love the pink roses more. For those of you with pink rose bouquet obsessed sweethearts,go ahead and send flowers Valentine crushes would actually want in their preferred hue. These pink roses are perfect Valentines flowers, and with numerous teddy bear and chocolate delivery options, you can mix and match additional presents as you please. These pink rose delivery bouquets are available even last minute. Choose any of these options for same day rose delivery. You can also choose same day Valentine's Day flowers delivery if you've really waited to the absolute last minute. If you need flowers delivered on Valentines Day February 14th 2019, even immediately, we have you covered.
Valentines Mixed Roses Bouquets
Send flowers Valentines Day that include all of the most desired, colored florals for the season. A mixed bouquet of roses featuring pink, red, and light pink roses, and other assorted hues, is a beautiful flowers gift for Valentine's Day. Pick your mixed bouquets depending on the shade of hues that you want most predominantly to be displayed. After you've selected, use our Send Flowers free ship code to get free flower delivery. We have many mixed flower bouquets, but these are some of our customer's favorites every year for Valentine's day flowers delivery. Each hand-delivered mixed flower bouquet comes with a free message card and a colorful vase. Send her flowers in a mixed rose bouquet to touch her heart and spirit.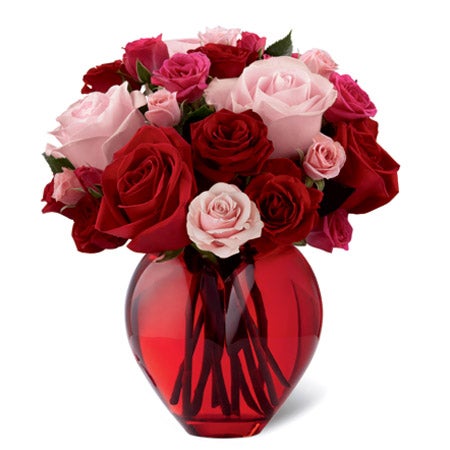 My Heart To Yours Rose Bouquet
$47.99
Shop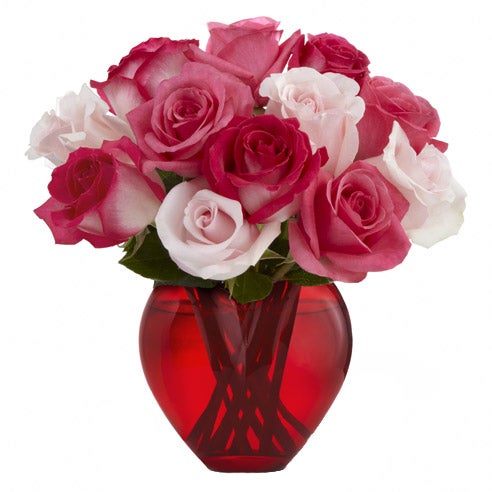 Blossoming Love Rose Bouquet
$39.99
Shop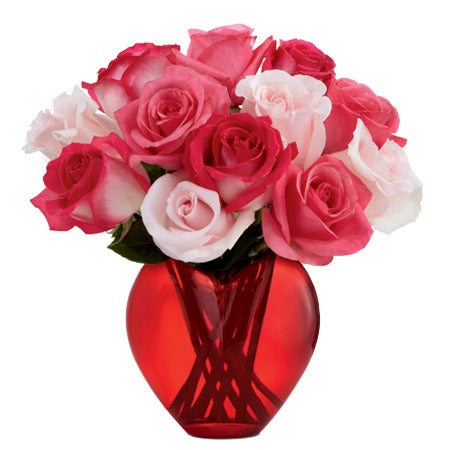 Loving Heart Rose Bouquet
$47.99
Shop
Cute Romantic Flowers Bouquets
Not everyone has the kind of passionate, heated love that would ignite flames or make mothers cover their children's eyes(Oh my!). If you have a less Parisian love that more like sharing life with your best friend or perhaps a newly budding romance, then romantic flower bouquets like these may be better suited to your flowers for valentines day needs. These beautiful flowers are freshly cut featuring pink flowers, red flowers, purple flowers, and even bright yellow flowers. From lilies, roses, calla lily options, carnations, and violets; you may choose to express your love with any one of these unique valentine's day flower arrangements. The best part of these Valentine flower deliveries is that they are affordable too!
Huge Rose Bouquets
These rose delivery bouquets are for the absolute love of your life. Whether that's the girl you just feel in love with yesterday or wife flowers for the mother of your children, these large rose bouquets are filled with premium flowers and need a moment to get through average sized doorways. Giant rose delivery is assured to make her gasp, add in chocolates with your huge flower bouquet and be prepared to catch her once she swoons.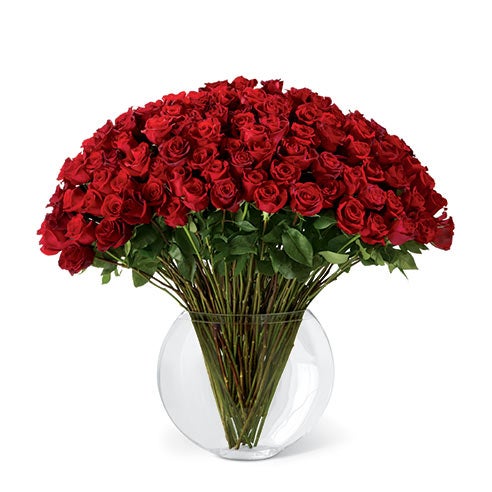 100 Red Roses Delivery
$467.99
Shop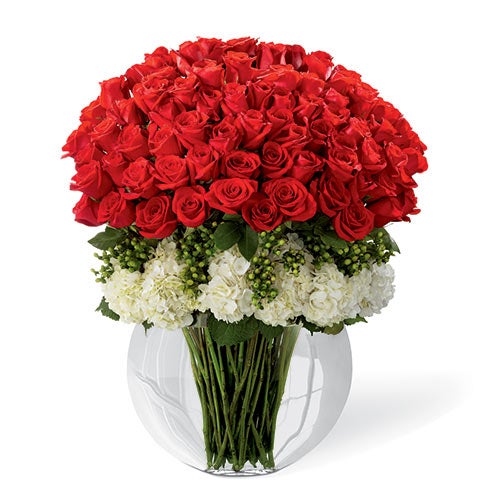 Premium Red Rose Bouquet
$371.99
Shop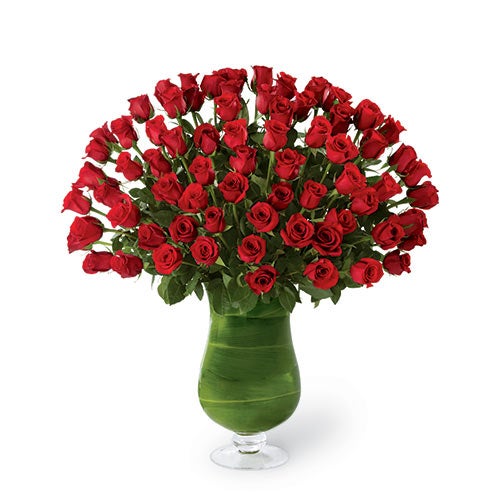 72 Long Stem Red Roses Delivery
$343.99
Shop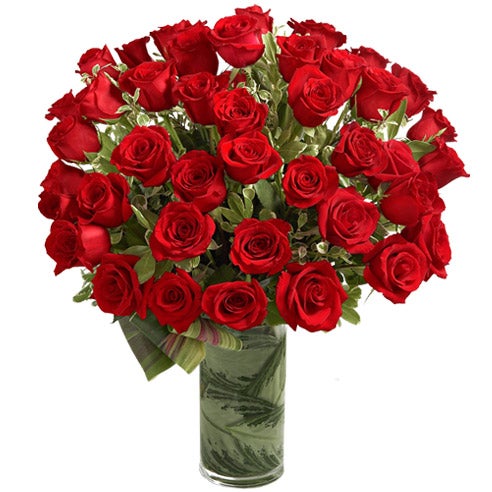 48 Long Stem Red Rose Delivery
$239.99
Shop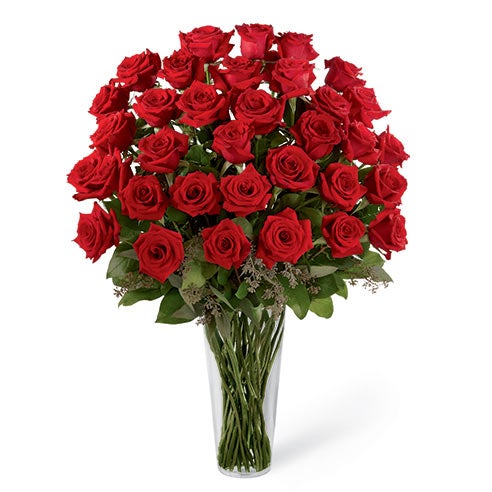 36 Long Stem Red Roses Delivery
$159.99
Shop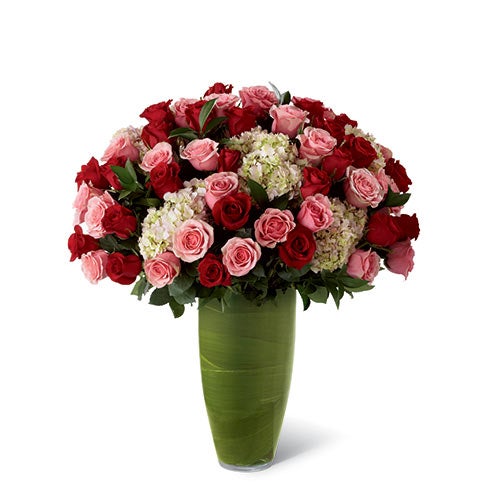 Giant Rose Bouquet Delivery
$203.99
Shop
Valentine's Day Same Day Delivery
Most of the Valentines flowers listed here, unless otherwise noted, are available for same day Valentine's Day delivery. Place your online rose delivery order within your recipients zip code prior to 3PM and your Valentine flowers bouquet will be on it's way to someone special. Don't forget to add some love quotes to your free delivery message card when you send flowers for the wife, girlfriend, or boyfriend. Even Valentine's Day flowers for hubby will be welcomed with a smile and joyful heart. Send flowers to someone today and fill their world with beauty and love.
Valentines Day Free Shipping Flowers
Enter code: DELVFREE