Birthday Flowers Same Day Delivery For Family
It's that time of year again. That's right, a family members birthday. How is it that every year their birthday pops up again and we're always surprised how quickly it's upon us? Well if you're like us, I'm guessing you are since you're here, you need those birthday flowers delivered like, yesterday. That's exactly what same day birthday flowers delivery is for. No matter how many states apart, or how jam packed your lives are with kids, pets, work, you should be able to send birthday gifts for family members easily and same day. They deserve to know how loved they are, just like you do too.
So what are you going to find here?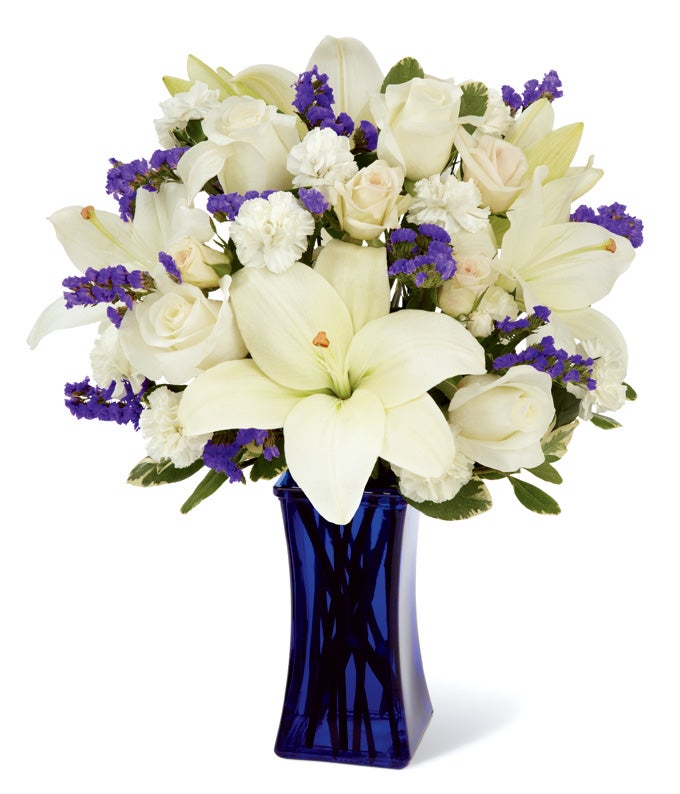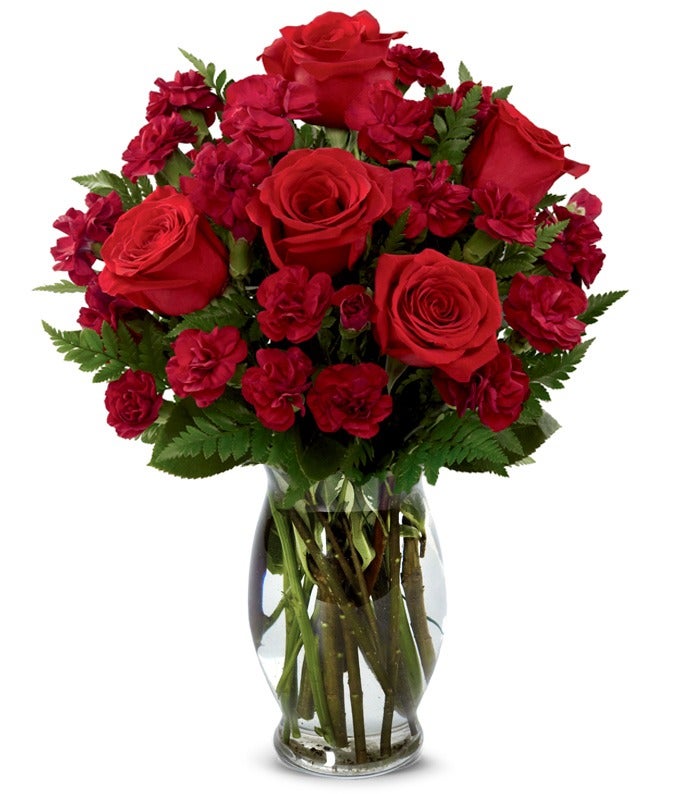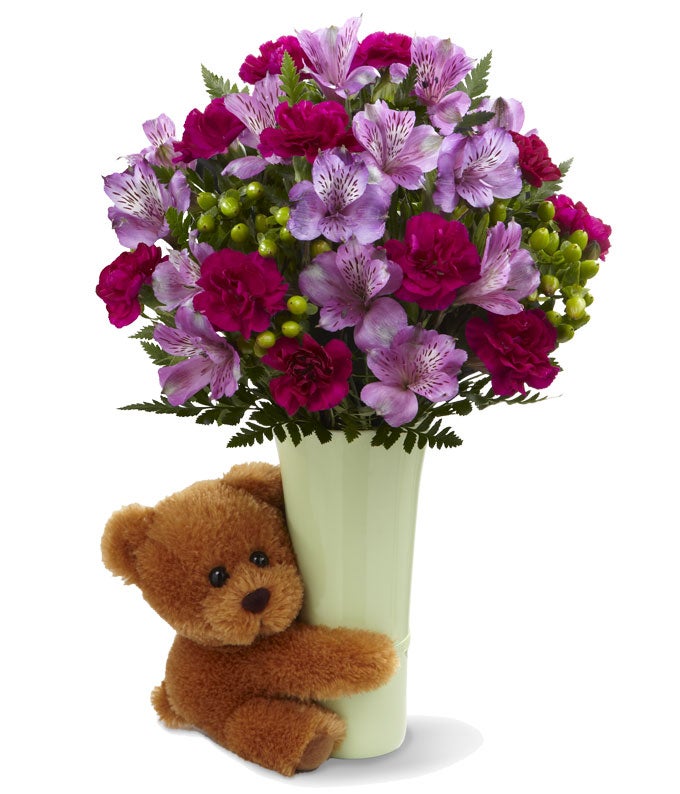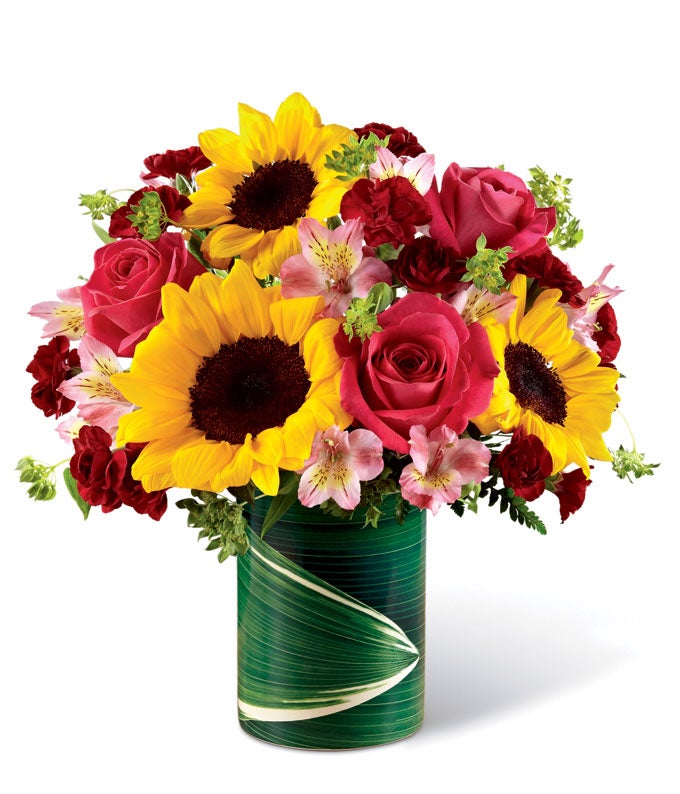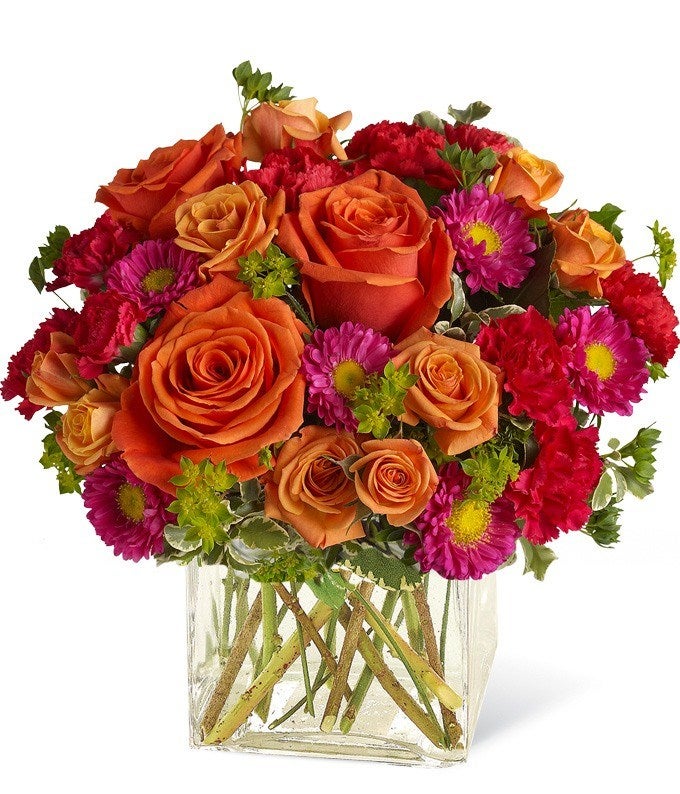 We broke out our favorite birthday flower deliveries and categorized them by each family member so that you can send birthday flowers that are ideal for each person. This way sending flowers to families is easy because you can see what other people get for similar people in their families. That doesn't mean you have to pick that of course. If mom loves blue flowers, and your sister likes yellow roses, or if your brother likes pink lilies(hey, who are we to judge?), you can mix and match and send birthday gifts for same day delivery however you so deem is necessary.
Same Day Birthday Flowers Recommendations:
Here are some of our favorite birthday flower bouquet deliveries that are available for same day birthday gift delivery. While the happy birthday flowers are gorgeous on their own, you can also add on extra gifts to any of these bouquets like chocolates, birthday balloons, teddy bears and they all come with a free delivered personalized message card.
Birthday Flowers Mothers Will Like
Whether flowers for your mother or flowers for mother in law birthday gifts, these mother birthday flowers are ordered frequently and are well-received. It's pretty standard at this point to send flowers for mother's birthday in pinks and purples, but yellow mom bouquets are popular too, especially around Easter. These pink flower bouquets and stargazer lilies for mom are some of the most ordered and sometimes reordered florals gifts for mom at Send Flowers. Another option if you want a niche gift for mom, is to send flowers for mom's birthday by her actual birthday month. You can send all of the flowers by birth month to see which of those mom bouquets to send.
Birthday Flowers Fathers Will Like
Which flowers are best for dad? When it comes to sending dad's birthday flowers, a safe bet is to stick to fun flower bouquets or classic dark flower mixed bouquets. Flowers for dad's birthday can be fun and colorful just like moms, but give him a manly bouquet that he can openly love. Trust us when we say he likes them all, but because of society's odd expectations he will feel obligated to be embarrassed about a long stem red rose man bouquet(even though inwardly he's loving it). We've done enough polls, surveys, and seen enough deliveries to know that when it comes to father's birthday flowers, he loves them all. Don't be fooled for a moment. The three man flower bouquets, as we like to call them, featured below utilize richly colored flowers in strong designs for a masculine flower delivery he can proudly accept in public. Another thing gift givers like to add to their delivered birthday flowers for dad are balloons, balloon bunches, and full on flower and dad balloon bouquets. In the next row, you'll see the most popular add-on balloons for dad's birthday bouquet. Funny fact, balloons are not added as frequently to the women's birthday delivery, but they're added all the time to dad's gifts. Interesting right? We think so.
Birthday Flowers Sisters Will Like
When sending flower delivery for your sister, pastels, hot pinks, and pink sister bouquets are very popular choices. The most requested sister flowers are similar in color hue to the mother flower bouquets, but these flower deliveries usually use darker pink flowers and hot pink blooms. For mother flowers the bouquets tend to air on the lighter side of things. Another common favorite sister delivery are white flower bouquets, but we don't typically recommend that. If your sister loves white flowers or white lilies then yes, send her those flowers, but generally speaking white floral bouquets are reserved as mostly wedding flowers and thank you flower gifts. You'll see in our sister peonies bouquet we've featured below that we've found a happy medium between white and pink for those of you who are so inclined. If you're going to send your sister flowers for her birthday, our best recommendation is to look into hot pink roses, peonies, and pink lily arrangements for her. Though we can't prove it, we think that people usually purchase the hot pink versions of roses, lilies etc. for their sisters because they associate a more youthful vigor with flowers that have an intense color. If you stop to think about it right now, you would probably send your mother a pale pink rose bouquet and your sister something more vivid and playful, because you equate her more equally to yourself and your age. It does make sense.
Birthday Flowers Brothers Will Like
We already mentioned some ideas for masculine floral arrangements for your father, with your brother you can be a bit more playful. Your man bouquet delivery could even be funny depending on your relationship with your brother. This isn't about what kind of flowers to give a man, it's about what kind of flowers your giving your "bro". Bring on the beautiful guy flowers / silly gifts, cause' he's gonna' love it. Featured here are some of our favorite brother flower gifts from the most ordered to some of our office picks, and some bouquet deliveries for men that we just think are awesome.
Birthday Flowers Grandma Will Like
When picking grandma flowers online, try to find retro or vintage inspired flower bouquets that are reminiscent or her era. Even if grandma is a progressive thinker, she'll still love a reminder of her childhood, and that's what beautiful flowers can do for her. Sometimes this means that the flowers vase has an old school design, basket bouquets are also very popular with this age bracket. A flower basket bouquet may remind her of picking flowers when she was a little girl. Plant deliveries for grandparents in general are very popular. Your grandma probably worked hard either at a job, or raising her children, or both together(what a wonder woman), but she's finally retired from all of that. She has time to receive a potted plant and actually plant it in her front or back yard. You know your grandmother better than we do, so only you will know if she's into gardening or not. Either gift idea for grandma is sure to make her happy. Especially when it comes to grandchildren gifts, it's like you can do no wrong. A grandmother's love is unconditional.
Birthday Flowers Grandpa Will Like
When sending family flowers to grandpa we strongly recommend plant gifts and warm hued flower bouquets. We feature the baseball bouquet a second time for two reasons, firstly it's just fun and really cute, secondly because when grandpa was growing up baseball was "the" sport. He's sure to love a baseball themed flower arrangement. The sunflower plant delivery will give him an excuse to get outside and partake in some much needed gardening and, you know, standing. You could also send flowers to grandpa with these red and orange flowers bouquets and fun coffee mug flower arrangements. He'll have a coffee mug to enjoy while he thinks fondly of you in the mornings after he's enjoyed his grandpa flowers. We recommend warm colored flower deliveries like these for grandpa mainly because that's what we see their age group ordering. They obviously like them so, send away!
Birthday Cake Flowers Same Day Delivery
Have you considered cake birthday flowers same day delivery gifts? These birthday cakes made of flowers aren't just beautiful they're crazy fun. It's particularly funny to set your floral cake next to the real birthday cake to see how many people first reach for the wrong one! Deliverable flower cake make beautiful party centerpieces and just as may already expect, are available for birthday flowers delivery same day to just about anywhere from home, the office or even a hospital.