Flowers For Valentine's Day Cheap
By learning just a few facts about the flower industry, you can learn how to get the cheapest roses for Valentine's Day delivery. There are many different types of flowers but finding high quality roses for Valentine's Day is more challenging. If you're looking for high quality and cheap roses, then this list can help. We've created a list of the best Valentine's Day delivery services for you to use this year. For the cheapest Valentines roses don't forget to use the coupon code below. The only thing better than cheap flowers Valentine couples will love is also having a free rose delivery coupon to go along with it. Keep in mind for this special holiday that same-day delivery is available, but for the best Valentine's Day delivery service, it's always a good idea to order early.
Valentine's Day Free Flower Delivery Code: DELVFREE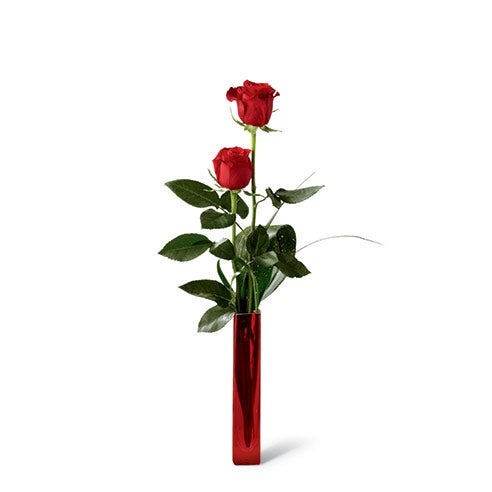 Single Red Rose
Shop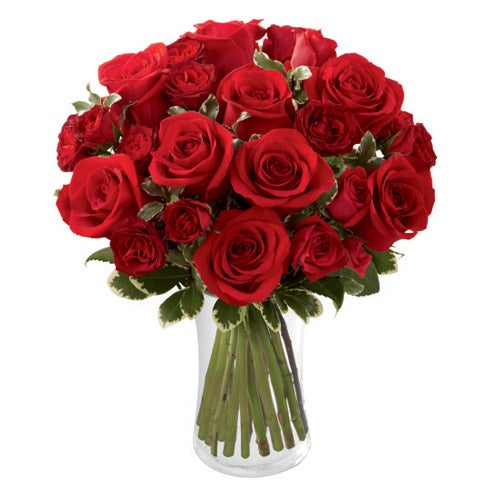 Romantic Red Rose Bouquet
Shop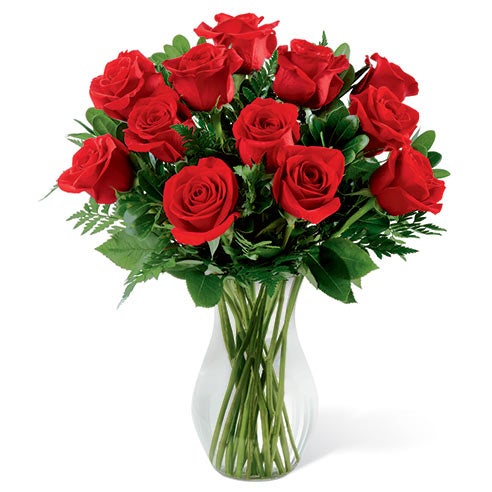 Classic Masterpiece Rose Bouquet
Shop
Where Can I Get Roses for Valentines Day?
Cheap Roses
Send roses as flowers for Valentine's Day as a traditional gift any man, woman, and child will enjoy. The most popular types to choose from are long stem roses bouquets and mixed rose bouquets. For those running late, same day delivery rose options are best and available in most areas. Rose deliveries don't have to be expensive though. There are many different styles and sizes to choose from, so how do you save the most money? Below is our list of to-dos for cheap Valentines flowers, and how to buy Valentine roses online.
How to Get Cheap Roses
1. Order late January/early February
2. Pick from boxed roses and mixed bouquets
3. "Upgrade" a bouquet instead of ordering a larger one
4. Add on luxury chocolates instead of small boxes for a better value
Roses For Valentine's Day Delivery
The cheap Valentine delivery service featured here is available every year. The products below are updated annually to keep things interesting. Send Flowers offers some of the highest quality cheap roses delivered, along with a 100% satisfaction guarantee. The most popular rose bouquets are also inexpensive ones ranging from $30.00 to $75.00. Though the most popular arrangements are red Valentine's Day roses, you can choose from more affordable options by looking for mixed versions. Other customer favorites include 24 dozen roses, pastel roses, and single red rose deliveries which are very cost-effective. These bouquets are all available for cheap Valentines roses delivery and are some of our best recommendations.
How to Order Roses For Valentine's Day
To order same day delivered roses for Valentine's Day flower delivery, purchase online in your recipient's zip before 3 PM. Your gift can be created and sent to someone special anywhere in the United States. With Send Flowers' cheap roses delivery you'll receive farm fresh flowers that are properly cut, hand-arranged, and delivered to their door. There are many immediate benefits of choosing an online florist. When you send roses online, you can avoid time spent traveling and don't need to speak with a salesperson. Your high-quality cheap roses delivery, whether a single red rose or large rose delivery is treated with the greatest of care. So, send yours now, and leave the rest to a team of highly trained online florists. Don't forget to use our discount rose delivery coupon code DELVFREE. It's the best way to receive the cheapest roses for Valentine's Day without sacrificing their quality.
Luxury Valentine Red Roses Bouquet
Cheap red roses are great for everyone, but for those seeking a gift above and beyond the ordinary, these bouquets are more than satisfactory. For the best deal roses Valentine's Day, these arrangements will really impress your loved one. For these arrangements you'll need a different code. If you want to order roses for valentines that will shock and delight them, order one or these large bouquets with the code, "25OffNow". This will give you 25% off, which saves you more money when buying a giant red rose bouquet. Your recipient is unlikely to forget a 100 red roses Valentine's Day delivery anytime soon.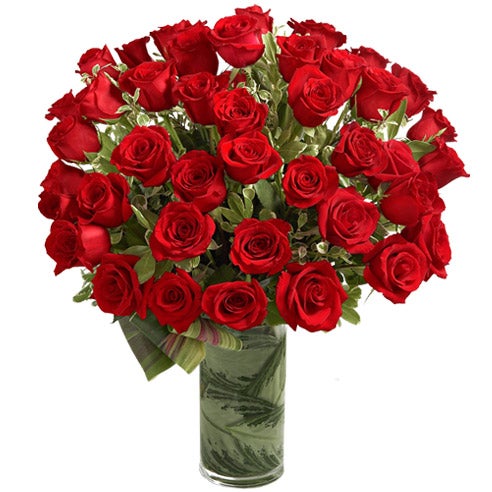 48 Long Stem Roses
Shop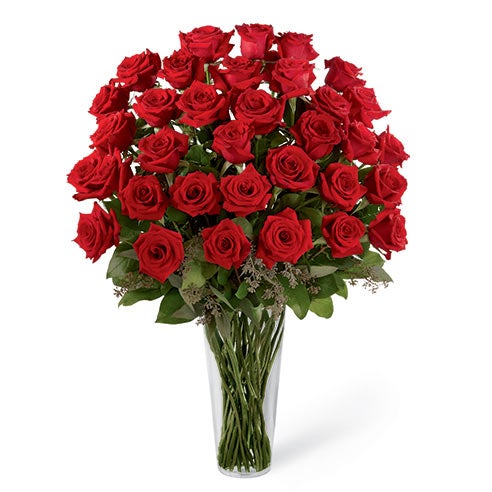 36 Long Stem Roses
Shop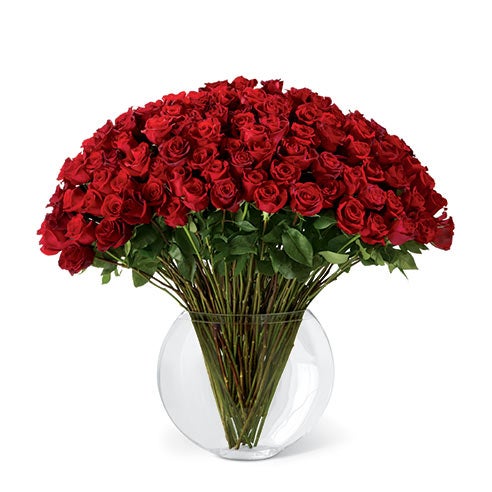 100 Long Stem Roses Bouquet
Shop
Best Deal on Valentine's Day Flowers
For the best savings and a lovely arrangement, consider a single red rose for Valentine Day. There are many colors. You may find that you like a yellow, pink, white, or purple rose better. Don't be afraid to mix things up with inexpensive valentine flowers that are cute and colorful. These cheap valentine's roses can be sent anywhere, cost very little money, and are entirely adorable. We deliver this style often all over the USA and men and women both enjoy them. Not just cheap red roses for Valentine's Day, but yellow, hot pink and pale pink can all be theirs within a few hours or less.
Whatever cheap flowers for Valentines you decide to deliver, they're sure to enjoy them. It's such a wonderful holiday for showing someone that you care, regardless of whom you're sending gifts too. Though Valentine's Day is predominantly thought of as a lover's holiday, many people choose this time to send Valentine's Day gifts for mom and dad too. Sending an expression of love shouldn't be limited to only very specific loved ones. If you want someone to know that you care, give them a gesture or token to let them know. Valentine's Day pink roses would be excellent for a mother, while red Valentine roses are a good fit for your father. Cherish this time and celebrate the love that surrounds you, regardless of the direction it comes from. Enjoy your cheap flowers on Valentine's Day and bookmark us so you can see all the items we have next year too!
Consider adding any of these delivery services for Valentines Day too!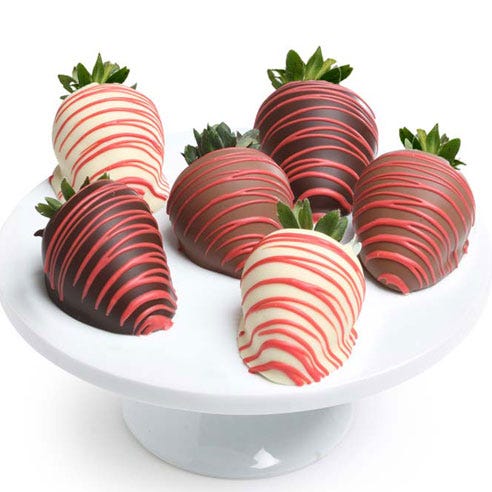 Chocolate Covered Strawberries
Shop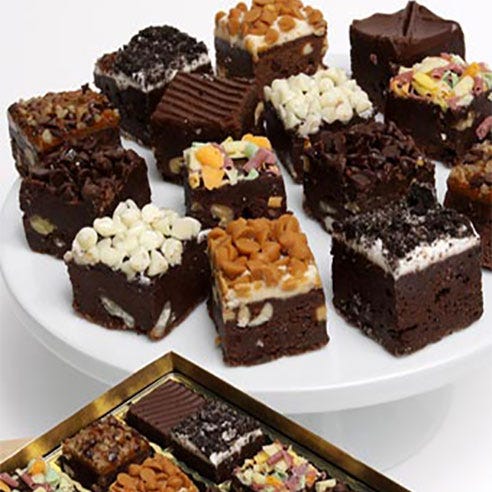 Chocolate Brownies Box
Shop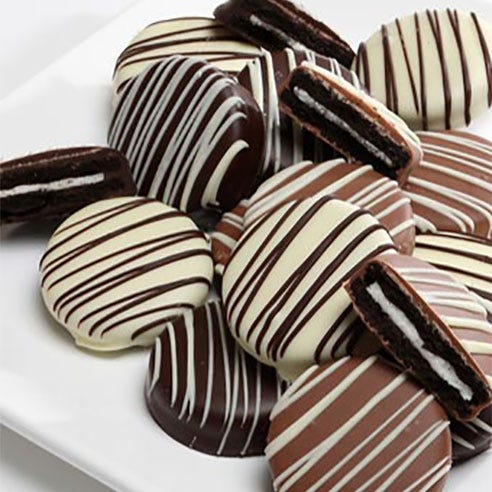 Chocolate Covered Cookies
Shop