Cheapest Roses For Valentine's Day Delivery
There are many cheap types of flowers, but finding high quality cheap roses for valentines day in particular can be more challenging. If you're looking for high quality, but cheap flowers with free delivery for Valentine's Day then this list of cheap Valentine's Day roses can help you out. For the cheapest valentines roses don't forget to use the coupon code below. The only thing better than cheap flowers Valentine couples will love is also having a free rose delivery coupon to go along with them. Use the cheap Valentines Day flower delivery coupon below. Keep in mind for this special holiday that even though same-day turnaround is available, for the best Valentines Day delivery service, it's always a good idea to order early.
Use free Valentine's Day Free Flower Delivery Code: DELVFREE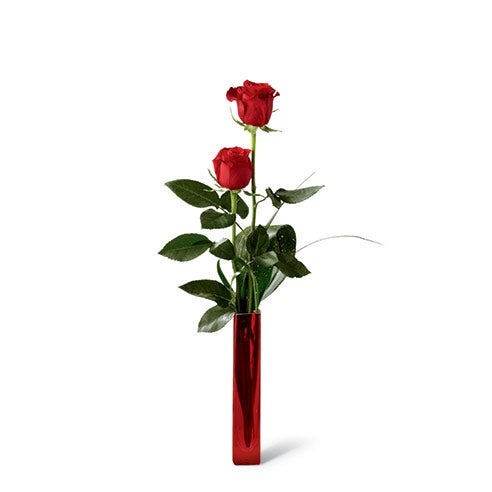 Single Red Rose
$23.99
Shop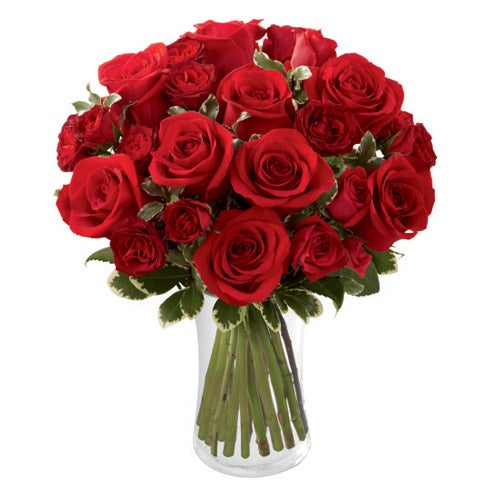 Romantical Red Rose Bouquet
$51.99
Shop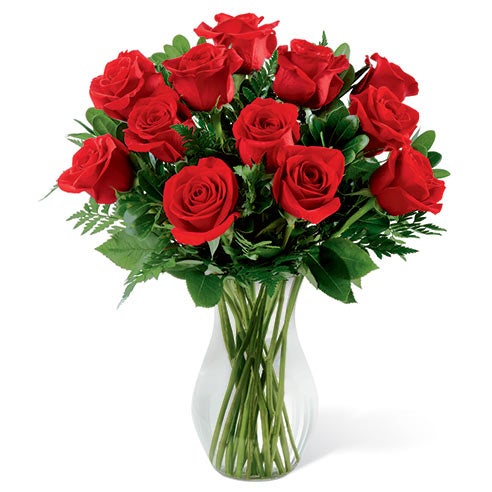 Classic Masterpiece Rose Bouquet
$47.99
Shop
Roses Valentines
Send roses as flowers for Valentine's Day for a traditional gift any man, woman, and child will enjoy. With long stem roses bouquets, mixed rose bouquets, and same day delivery rose options, there's an ideal choice to fit everyone's specific needs. Roses deliveries don't have to be expensive. This cheap Valentine delivery service is available every year and the products are newly updated frequently to keep things interesting. With the highest quality of cheap roses delivered, Send Flowers ensures your 100% satisfaction with only the freshest cut flowers every time. Our most popular rose bouquets delivered aren't just beautiful, but they're very inexpensive to boot. The single most selected arrangement of are the red Valentine's Day roses, but there are many option to choose from that also use of types of florals. Others favorites of customers are the 24 dozen roses, pastel roses, and single red rose deliveries. Luckily for you they're all available for cheap valentines roses delivery at Send Flowers. As for types of flowers for Valentine's Day to send, the flower world is your oyster. Just choose whatever you think your special recipient will enjoy most. Don't forget that cheap Valentines Day flowers free delivery is available with code "delvfree".
Order Roses For Valentine's Day
Order roses online or even same day delivered roses for Valentine's Day flower delivery when you purchase flowers online in your recipient's zip before 3PM. Who said you can't send roses that or good roses? With Send Flowers' cheap roses delivery you will receive farm fresh flowers, properly cut, hand-arranged, and hand delivered to your loved one. When you send roses online you can avoid the drive to the local florist and you don't even have to call anyone. Your high quality cheap roses delivery whether a single red rose, large rose delivery, or roses and balloons delivery will receive the greatest of care. So send your red roses bouquet now, and leave the rest to our online florists. Don't forget to send roses online cheap using our discount rose delivery coupon code DELVFREE. The cheapest roses for Valentines Day without sacrificing on quality.
Whatever cheap flowers for Valentines you decide to deliver, they're sure to enjoy. It's such a wonderful holiday for showing someone that you care regardless of who you're sending gifts too. Though Valentine's Day is predominantly thought of as a lover's holiday, many people choose this time to send Valentine's Day gifts for mom and dad too. Sending an expression of love shouldn't be limited to only very specific loved ones. If you want someone to know that you care, give them a gesture token to let them know. Valentines day pink roses would be excellent for a mother, while red Valentine roses are a good fit for a father. Take this once a year time and celebrate the love that surrounds you, regardless of the direction it comes from.