Where can I buy purple roses?
Well for same day purple rose delivery from Send Flowers of course. Use our free flower delivery code "SENDFREE" and have purple roses delivered today. From long stem purple roses to petite purple rose bouquets and lavender rose bouquets, you can order purple roses for delivery today right now. The closest purple roses for sale near me are the ones ordered online.
Purple Roses Free Delivery Coupon: SENDFREE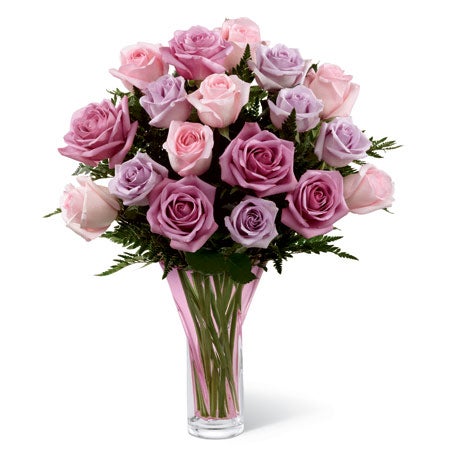 Mixed Purple Rose Bouquet
$63.99
Shop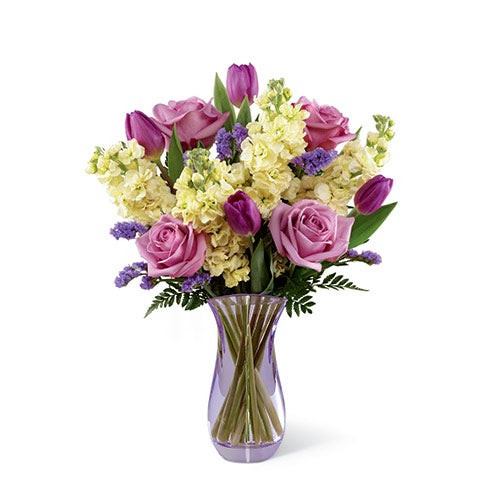 Joy Of Spring Lavender Bouquet
$39.99
Shop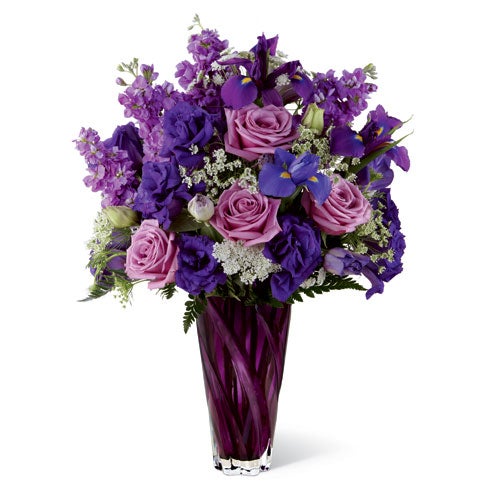 FTD Casual Elegance Bouquet
$47.99
Shop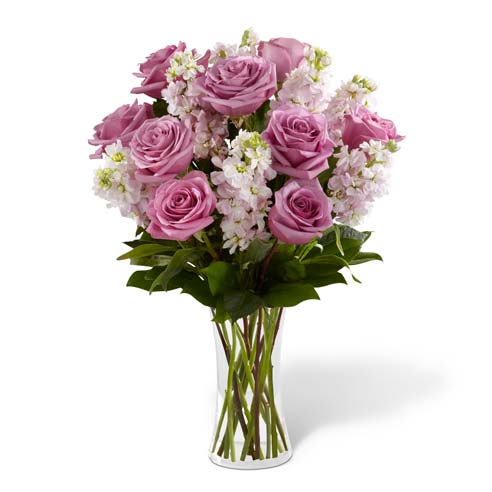 Loving Lavender Bouquet of Wishes
$51.99
Shop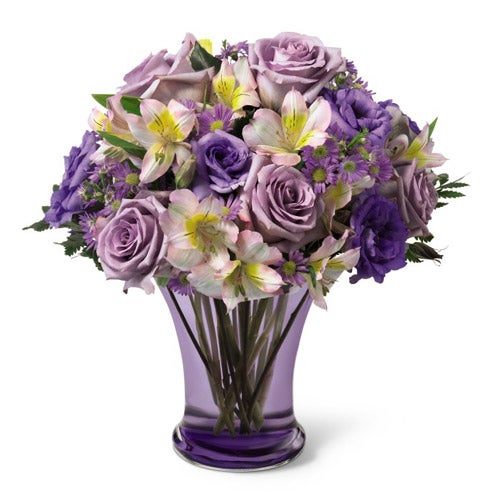 Lavender Dreams Rose Bouquet
$43.99
Shop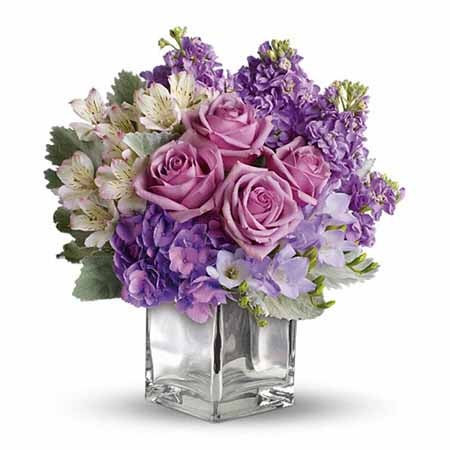 Well Hi Honey Pie Purple Flower Bouquet
$58.39
Shop
Buy Purple Roses Online
It's easy to find
purple roses near me
when you can shop even on your mobile phone. There's no need to wonder where to get purple roses when they're online for same day delivery. Order purple rose bouquets or purple roses today online and wait for them to arrive. You can order flowers online today and receive same day flower delivery before 3 PM or schedule a delivery ahead of time. Have your flowers delivered without driving to the local florist or spending unnecessary gas money. Why not order purple roses online and skip the driving, calling and higher prices.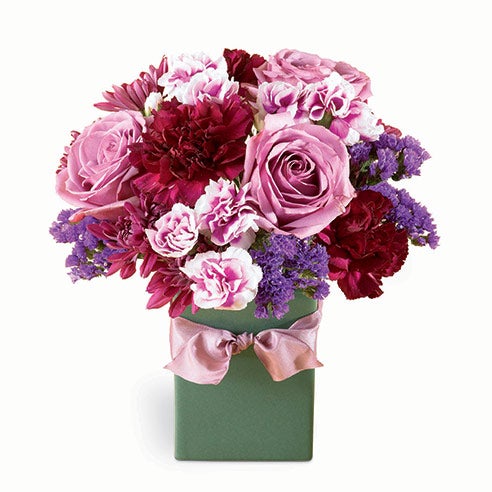 Harmony Purple Mixed Bouquet
$31.99
Shop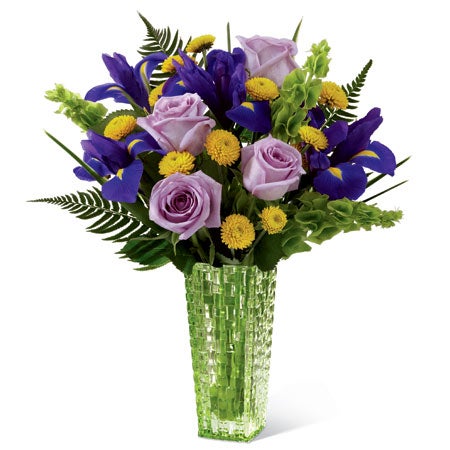 Verdant Lavender Rose Garden
$39.99
Shop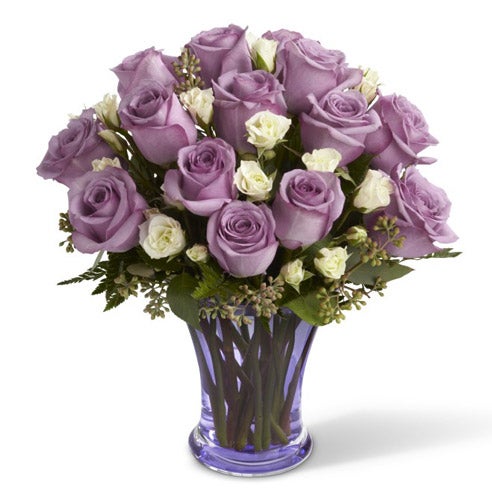 Purple Roses From Wonderland
$55.99
Shop
Long Stem Purple Roses
These long stem roses in both purple roses and lavender roses hues are ideal for the purple fanatic in your life. Whether it's a long stemmed purple rose bouquet for a girlfriend or flowers for mom or even your sister, these purple flower arrangements are met with open mouthed gasps every time we ring the doorbell. Have you long stemmed roses delivered and sit back to wait for the thank you call. Wait, who are we kidding. We mean text, this IS 2017 after all.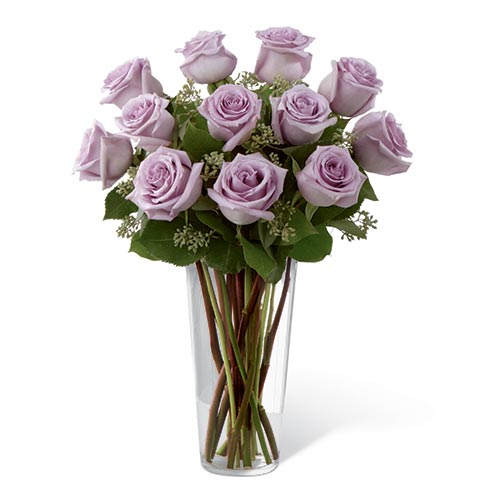 Lavender Long Stem Rose Bouquet
$59.99
Shop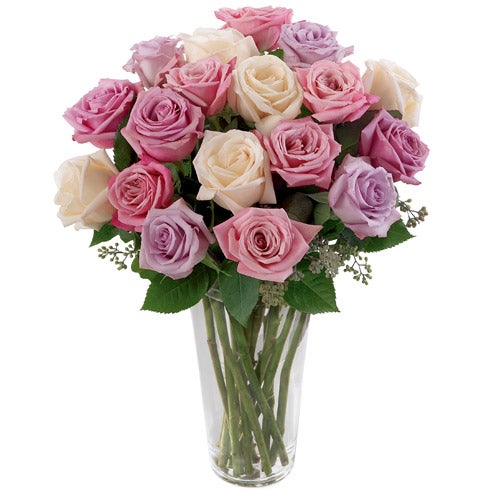 Long Stem Pastel Purple Roses
$59.99
Shop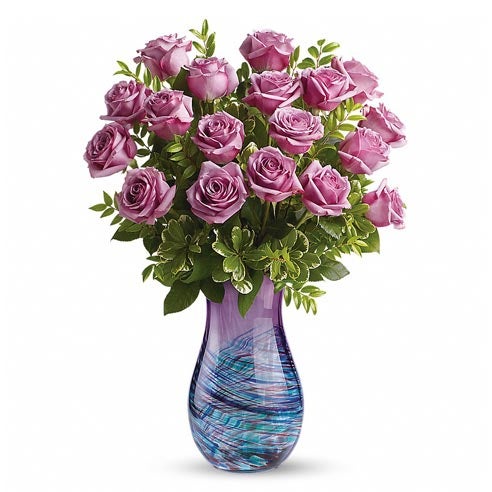 Elegant Lavender Roses Bouquet
$83.99
Shop
Purple Floral Arrangements
Looking for purple floral arrangements using purple flowers other than roses? These are some of the most popular purple and lavender roses from Send Flowers online florist shop, but sometimes you're just in the mood for something different. These purple mixed bouquets feature purple orchids, purple tulips, purple stock flowers, purple carnations, and even purple calla lilies(ooo so chic!). In particular the modern purple flower arrangements are favorited by customers and tend to be re-ordered again and again. You repeat purple flower purchasers, we see you...Respect.
Don't just send purple flowers. Send purple rose bouquets that will delight absolute anyone with their unusual beauty and bountiful fragrance.