Valentine's Day Bouquet Gifts
Hopefully you've planned with a beautiful Valentine's Day bouquet for someone this year, but just in case you haven't, look at these options. Each Valentine's Day bouquet featured here is available for same day Valentine's Day flower delivery anywhere in the United States. For same-day turnaround, request Valentine delivery service in your recipient's zip code before 3 PM. Even last-minute Valentine's Day flower deliveries can be hand delivered within a few hours. We've also created a list based off the most popular Valentine's Day flowers.
FREE DELIVERY CODE: DELVFREE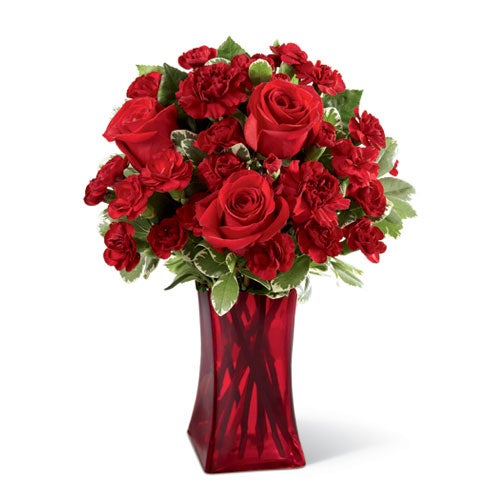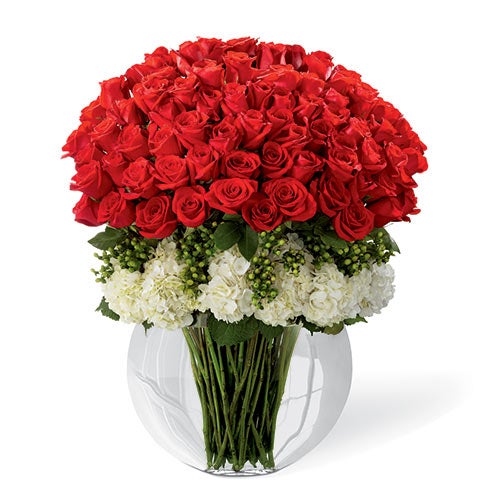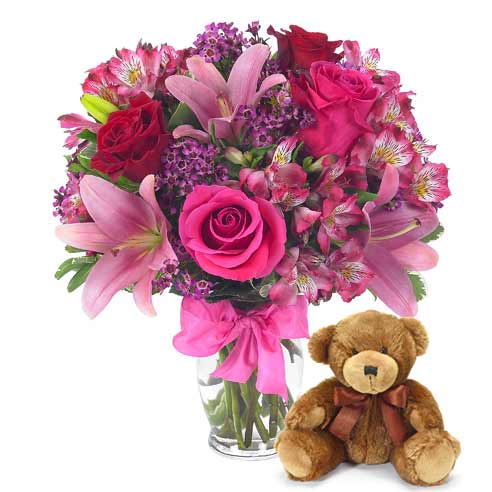 Valentine's Day Bouquet Recommendations
From Valentine flower bouquets, lovey-dovey gifts, romantic floral centerpieces, and even just cheap Valentine bouquets, there's a little bit of everything here. For longtime married couples, there are premium Valentine bouquets for your well deserving husband or wife. For young couples there are single red rose bouquets well within your budget, and for partners and serious girlfriends and boyfriends there are beautiful flower gift delivery combinations. As to what are the best Valentine flowers for you, only you will be able to tell with certainty according to your relationship needs. Look at these luxury, premium, and cheap Valentine's Day flower bouquet deliveries, and choose what fits you and yours best.
Pink Rose Valentine's Day Bouquets
Pink roses Valentine's Day bouquets are always popular choices for a girlfriend or wife, but a lot of people send these beautiful flowers to their mothers too. In turn, mothers also send pink roses to daughters. A favorite among women, try sending pink Valentine roses to your sweetheart, whoever she may be, to let her know she's special to you. We also have a list of cute Valentine's Day gifts that you can peruse for more options that can be distinctively described as "cute"!
Pink Rose Valentine's Day Gift Bouquets
Wondering where can I buy pink roses near me? On your phone of course. Why even bother heading outside, driving, buying gas, and dealing with salespeople when you don't have too? These pink rose bouquet deliveries can be ordered alone or paired with gifts too. Our online Valentine's Day gift delivery service delivers flowers and gifts to your loved one anywhere in the US as early as today. This is one of our most popular pink flower bouquet deliveries and you can choose from sending it with a teddy bear, balloons, chocolates, and more. Even when you add on hand delivered gifts, these sweetheart bouquets are still available right now and can arrive at their front door in less than a few hours. Just order pink roses online before 3 PM in their zip code.
Orchid Valentine's Day Bouquets
For more cute Valentines gifts for her, or even for him, these Valentine orchid deliveries are good choices. These Valentine floral arrangements are popular year-round. Florists like orchids and you'll find they often recommend them to customers. There's a good reason for that. Sending orchid Valentine bouquets gives your recipient not just a beautiful floral delivery, but also a long-lasting centerpiece. Orchids have a longer life than many other flower types for the holiday, and though they aren't fragrance packed, they are strong and architecturally sound flowers. They live longer, they maintain a lovely shape, and they're friendly to people who love flowers but may have allergies. For all these reasons, they make ideal desk flowers. You can be around them all day without headaches, and they're said to increase creative productively and positive thinking. Sounds like a win-win to us.
Lily Valentine's Day Bouquets
Pink lilies, white lilies, and stargazer lily bouquets - all of them are exceptional choices for Valentine's flower deliveries. Just like the orchid types we mentioned above, these sturdy lily flowers also have a longer life span them many other popular choices. For delivered Valentine flowers we would recommend pink, white, and red stargazer types, but lilies come in several different colors. If you prefer pastels, vivid neon, or pale hues, the options are vast and various. You can even get same-day lily bouquets in burnt orange, canary yellow, and coral colors now. We recommend white lily bouquets for mom or dad if you want to send your parents, or even your grandparents, flowers (a lot of people do). If you're close enough to a friend to send them gifts for the holiday, look at the yellow lily delivery options. For romantic Valentine arrangements, stick to those beautiful stargazer arrangements - oh so pretty!
Cheap Valentine's Day Bouquets
Sometimes time if of the essence, sometimes though, cost is even more so of the essence. Everyone has their own budgetary restraints, or non-restraints (lucky you!). If money is tight but you still want to gift someone special with an inexpensive Valentine's Day bouquet, there's no reason you should miss out. These are some of the cheapest Valentine flowers online and they're still available for last minute delivery. There's no amazing trick as to why they're so cheap. When florists make these arrangements, they still use the same fresh cut flowers brought in that morning, and they still hand arrange and deliver your gift. Valentine flowers cheaply priced at these rates, simple means that the florist is using flowers that don't cost them so much to order and maintain. The care involved in keeping a rose fresh, versus a daisy, not only costs more but also requires more of the arranger's time. These well-made cheap bouquets use the sturdier flowers that thrive all on their own with less care. The result? A low budget bouquet for Valentine's Day that you can still be proud of sending. It works well for everyone. C'est parfait!
Valentine's Day Bouquets He Will Like
Many people seem to be laboring under the false notion that men don't also like and enjoy receiving flowers. That fabrication is simply not true. We have been sending men Valentines flowers for years and we know they love it just as much as women do. Men tend to prefer modern flower arrangements, but they also just like roses too. Flowers for men in strong colors or bold shapes are great options. Send him flowers for Valentine's Day and he will be touched. Many men even report respecting their partners more for including them on a holiday that's seems to be heavily catered towards only women. Love is love and should be equally shared and enjoyed by all who seek it. Below are three of our most recommended Valentine's Day bouquets for men. Send men's flowers to you boyfriend, husband, dad, stepfather, or just your brother. They'll appreciate it.
We offer all kinds of Valentine's Day flower help from the best Valentine's Day gifts for men to the the history of Valentine's Day itself. Bookmark us for the best and new Valentine's Day bouquets online every year as well as new articles about flowers, floral industry delivery, and romantic gifts to send your significant other. Finally, enjoy this Valentine's Day flowers free shipping delivery coupon code.
FREE DELIVERY CODE: DELVFREE