Best Flowers For Mother's Day
It's never too early to start thinking about mom's special gift delivery. One of the most popular gifts to send mom on Mother's Day, flower bouquets and floral arrangements easily make it into the top 5 choices every year. For this article we decided to feature some of our personal favorite Mother's Day flower bouquets. If you want a pinpointed and detailed listing about mother day floral deliveries, we suggest you see our statistics page. Based off of a pole just from our general office, these are our best Mother's Day flowers, or rather, our favorites! Every bouquet of flowers featured here comes hand-delivered with a free personalized card.
Most Popular Mother's Day Flower Delivery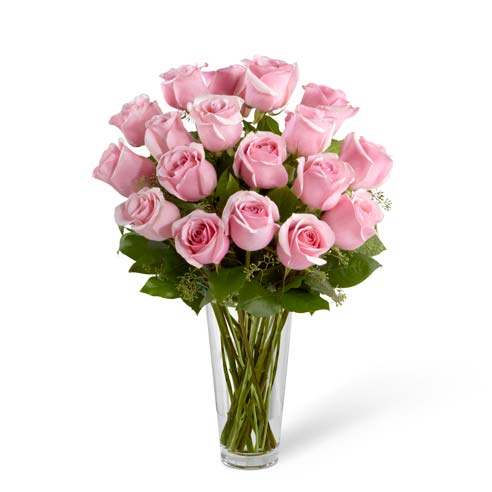 What is the most common flower for Mother's Day flower delivery? Well it's not so much the matter of a specific mother flower, it's more the color scheme. Yes, mother flowers have different meanings and portray different feelings, but as a flower delivery company for Mother's Day, we have a lot of information about flowers for mom that many don't. When it comes to picking our flowers for mom for Mother's Day, people predominantly pick pink flowers and pink blooms from mixed pink flower bouquets to pink floral centerpieces. If we had to say specifically which mom flower was -the- most requested and most ordered Mother's day flower, we would say pink roses, but as long as you're within the pink flower bouquet family, rest assured that you've made an excellent flower delivery decision. So which bouquets are the best Mothers Day flowers? Let's talk about that.
If you're still wondering what colors roses for mom are best, stick with a pink rose bouquet. Our personal preference are the long stem pink roses, but mixed rose bouquets are very popular for Mother's Day flower delivery too. We've featured here a few of our best selling Mother's Day flower bouquets every year of you need recommendations. Pink long stemmed roses are the most popular, but you can find many mixed pink flowers bouquets further below for different flower delivery options. Full bodied pink roses are easily the most popular Mother's Day flowers to send.
Meaning Of Pink Flowers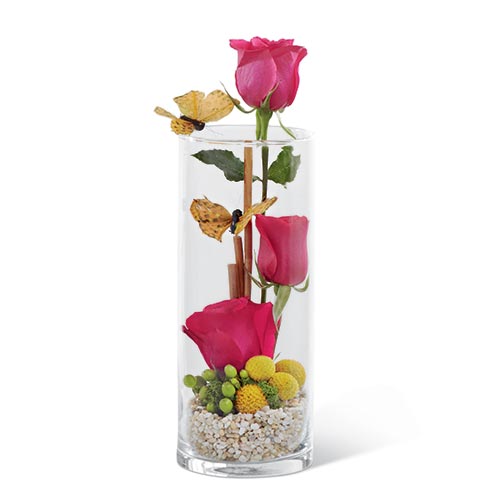 There are numerous reasons why you send flowers in pink to your mother, but light pink is symbolic of gratitude, thankfulness, and appreciation. That's the very reason that pink flowers are the perfect flowers for your mother.
Interesting Facts About Mother's Day Flowers
• People send pink flowers on Mother's Day because they express thanks
• Many people send pink flowers because they associate Mother's Day with Breast Cancer Awareness colors
• Pink roses were the most sold flowers from Send Flowers for Mother's Day flower delivery last year
• Pink roses were the second most ordered flowers for women for the entire year from Send Flowers last year
Sending Mom Flowers That Say I Love You
Have flowers delivered to mom for Mother's Day that say simply I love you. While we're sure any flowers delivered to mom from you will already tell her that you love her, these beautiful flower bouquets will convey your love clearly with beautiful mixed pastel bouquets, pastel flowers centerpieces, and pale pink rose floral arrangements.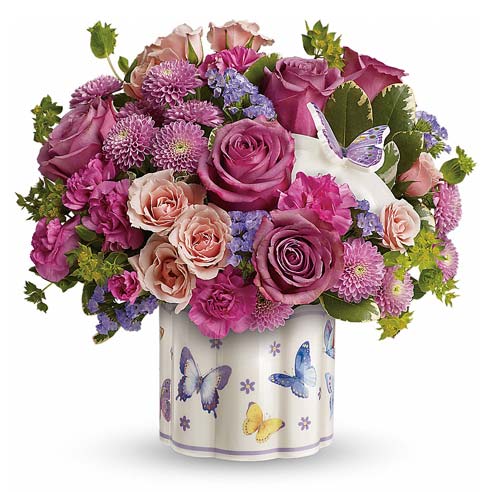 Butterific Butterfly Flower Bouquet
$51.99
Shop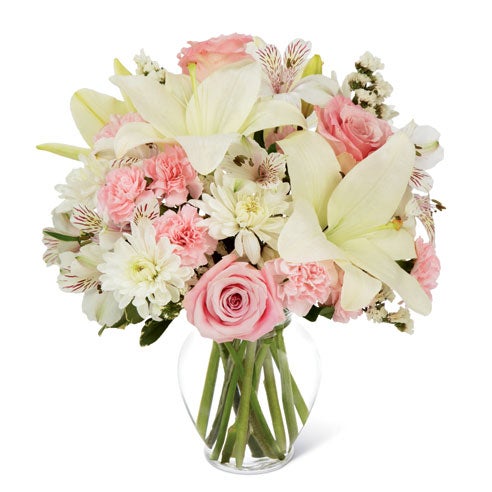 Elegance Flower Bouquet
$31.99
Shop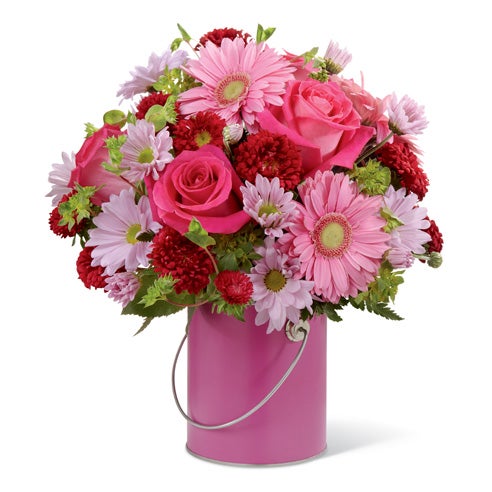 Pink Daisy Bucket Bouquet
$31.99
Shop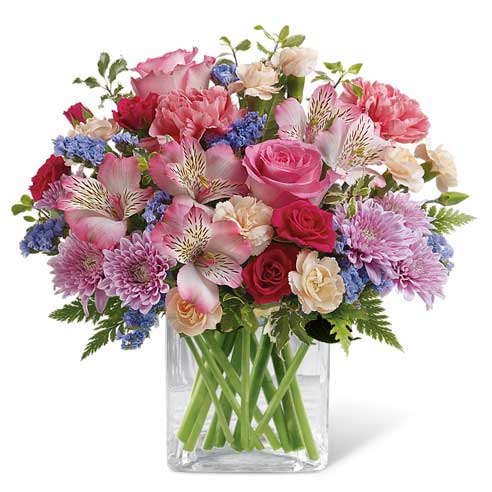 Mixed Floral Flower Bouquet
$31.99
Shop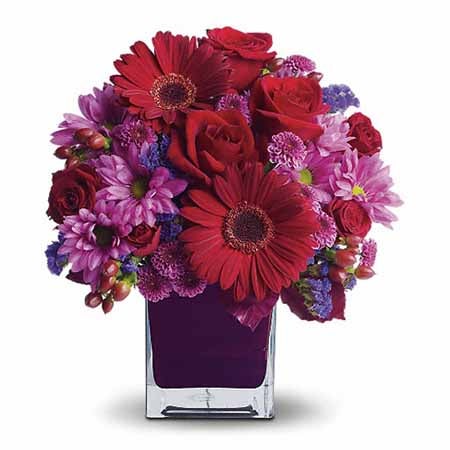 Because It's Purple Flowers
$39.99
Shop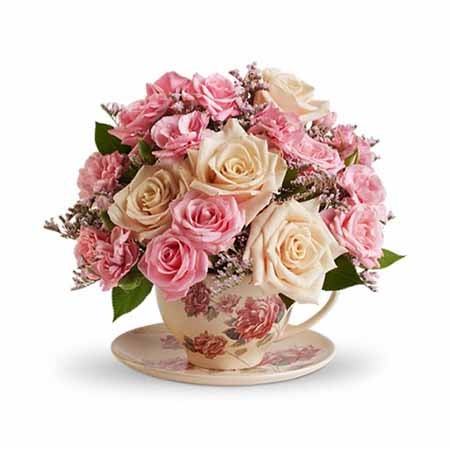 Victorian Flowers In A Teacup
$34.39
Shop
Pink Mom Flowers Arrangements
There's no such thing as too much pink when it comes to Mother's Day. These mixed pink Mother's Day bouquets are some of our office favorites. Pink tulip, carnation, rose, lily, gilly flower, and chrysanthemum flowers mix to make some very pretty flower deliveries on Mother's Day. Pick your destiny! With high quality but cheap pink flowers you can send her a Mother's Day gift that will make her smile.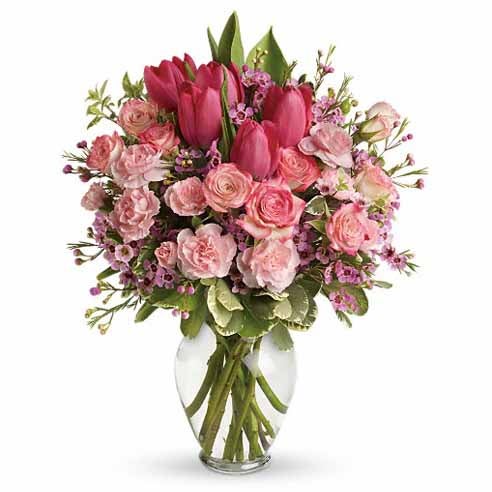 Perfectly Pink Tulip Bouquet
$31.99
Shop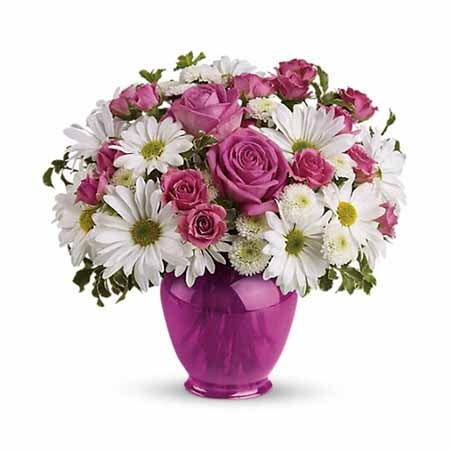 I Wan' That Daisy Bouquet
$27.99
Shop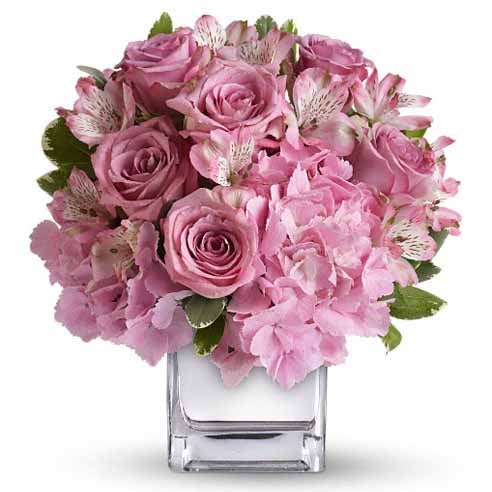 Be Sweet Pink Rose Bouquet
$42.39
Shop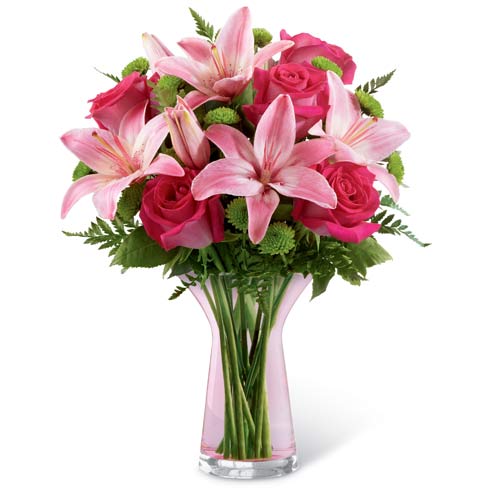 Vestal Pink Lilies Bouquet
$39.99
Shop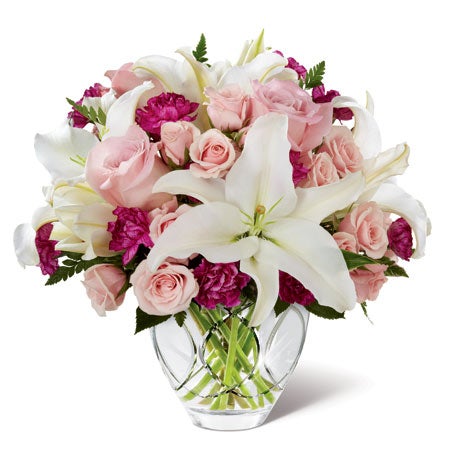 Beautiful Day Lily bouquet
$39.99
Shop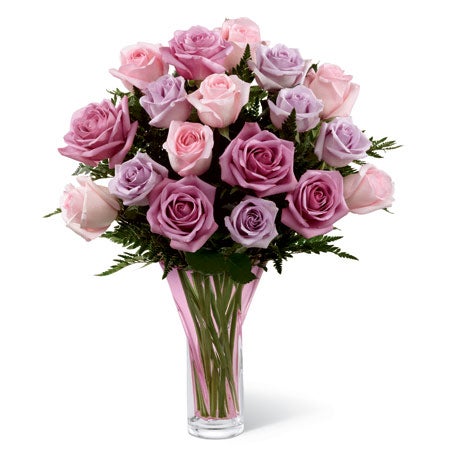 Long Stem Pastel Roses Bouquet
$63.99
Shop
Unique Mothers Day Flowers
Sometimes you just want a flower bouquet for mom that is completely new. For those of you seeking truly unique floral arrangements for mom, we have some interesting Mother's Day delivery options. These modern flower arrangements for mom are still full of farm fresh flowers and freshly cut flowers, but set in interesting shapes, patterns, or vases. Why not surprise her with more than beautiful Mother's Day flowers and give her a gift delivery that she'll never forget. Unique flower arrangements like these won't disappoint.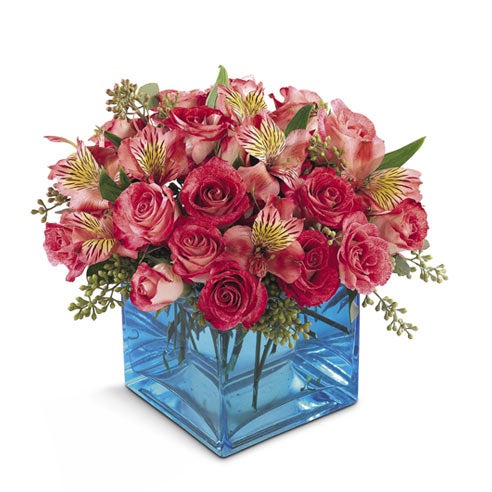 Oasis Modern Bouquet
$39.99
Shop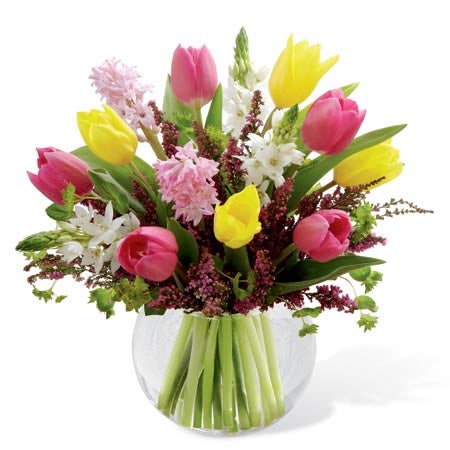 Mixed Tulips Bouquet
$52.79
Shop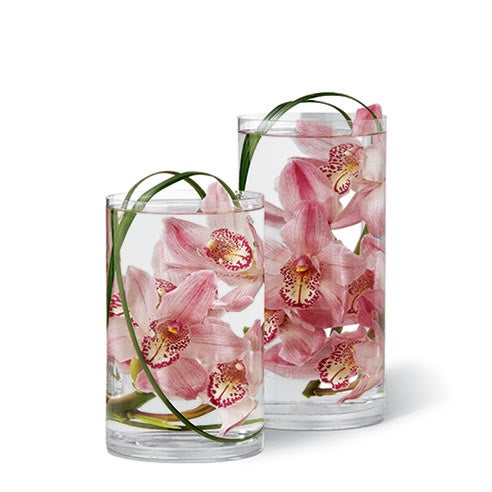 Floating Orchids Bouquet
$99.99
Shop
Mother Flowers In Colorful Vases
Decorative vases can take your Mother Day bouquets to the next level. These are just floral arrangements, they're vases for centerpieces to attract the eye and impress the recipient. Plain glass flower vases can be pretty, but try one of these elaborate designs to create a special affect with a unique gift delivery just for mom. You can get colored glass vases cheap by ordering flowers with the vase included. From multi colored vases to vintage colored glass vases, why not just get mom flowers today and have the vase included? She's going to love her luxury mothers day bouquet hand-delivered in a spectacular and lovely glass colored vase.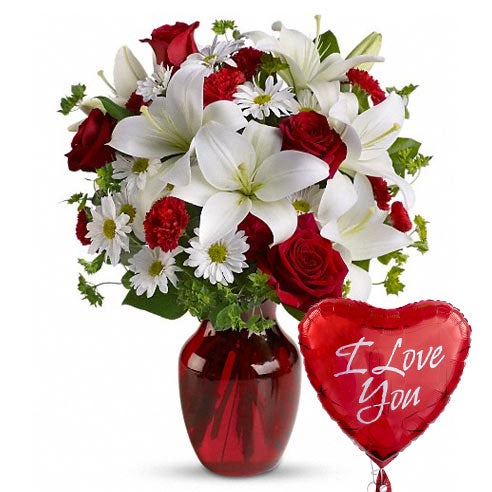 Flowers And Balloon Bouquet
$43.99
Shop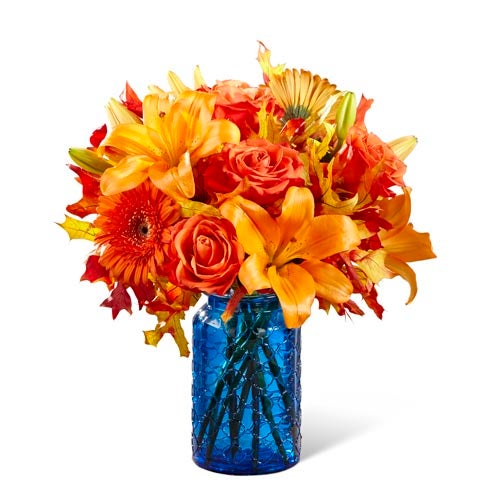 Seaside Lily Mason Jar Bouquet
$35.99
Shop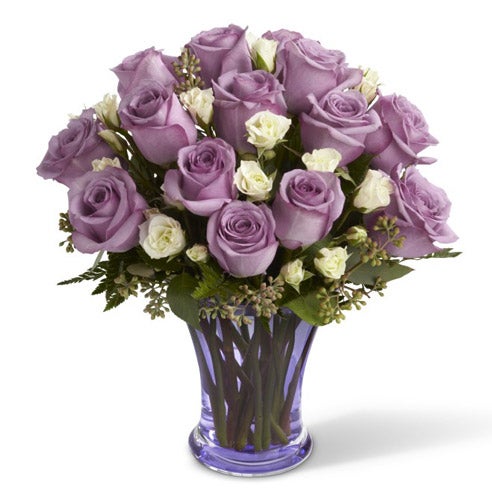 Lavender Rose Arrangement
$55.99
Shop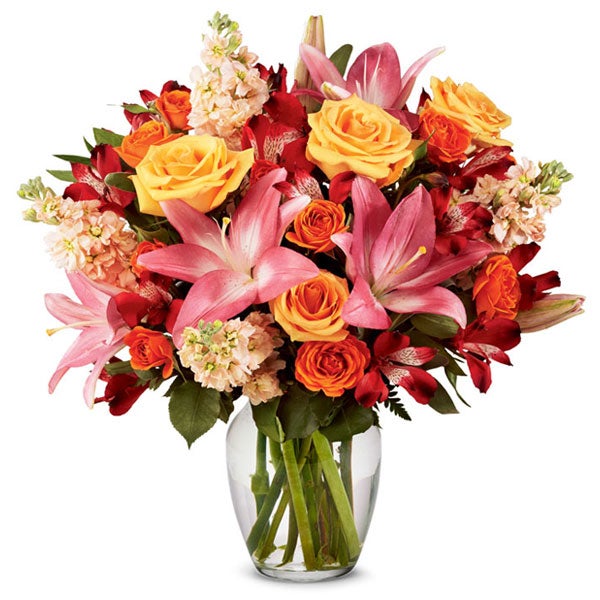 Just Peachy Peach Flowers
$35.99
Shop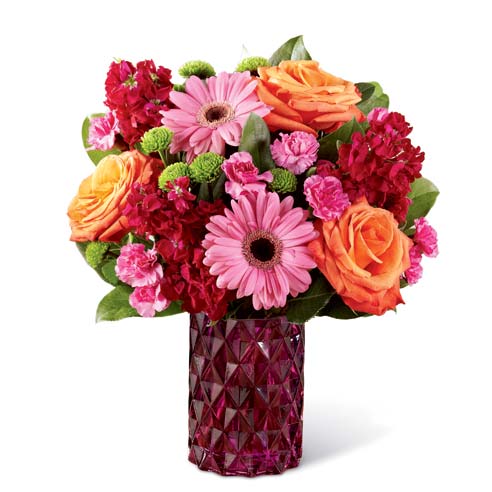 Pink Gerbera Modern Bouquet
$43.99
Shop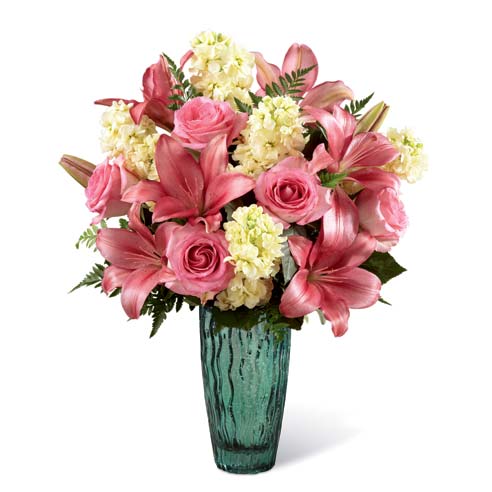 Seaside Pink Lilies
$51.99
Shop
Mother's Day Tropical Flowers
For fun why not surprise mom with these exotic flower bouquets? With hyacinths from Africa or the Mediterranean, or even lilies from Asia or Europe, these higher end flower deliveries are lush and gorgeous. Maybe mom didn't get to take that tropical vacation this year. Instead of watching her be bummed about her lack of exciting excursions, treat her to a taste of the exotic with this beautiful inspired tropical flower arrangements. These exotic floral arrangements have just enough exoticism that she can have her iced tea and feel like she's somewhat on a beach somewhere.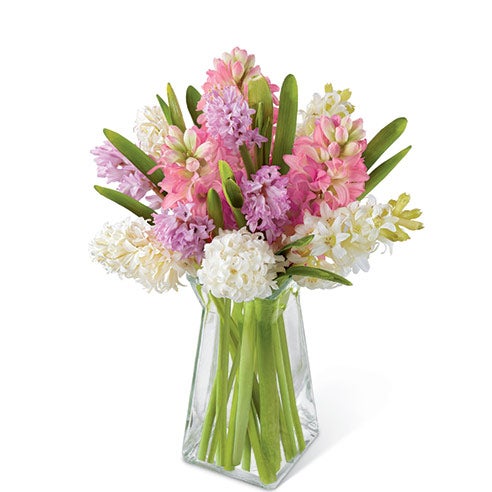 Pastel Hyacinth Flowers
$89.59
Shop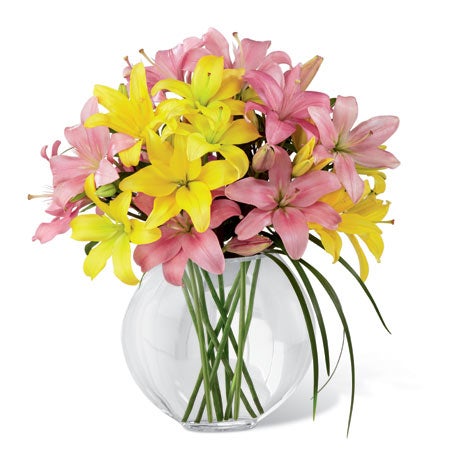 Yellow Lilies & Pink Lilies Orb
$59.99
Shop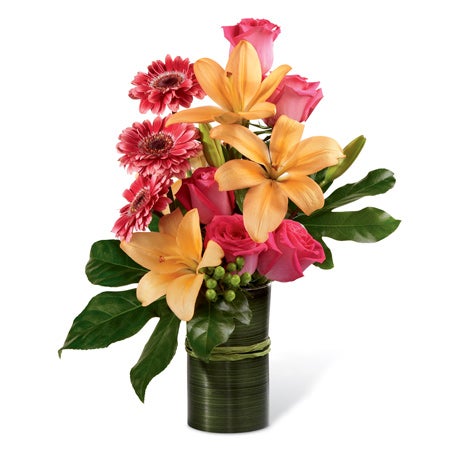 Peach Lily Modern Bouquet
$42.39
Shop
Use free flower delivery coupon code: DELVFREE to get free flower delivery from Send Flowers today!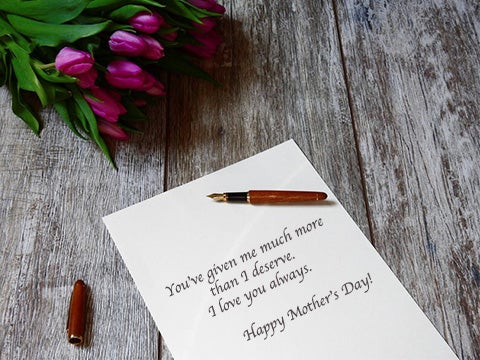 Similar Articles: