Cute Mothers Day Gifts
The woman who carried you, feed you, raised you, taught you not to eat gum off the street, and answered your annoying math questions. Mother's Day is a special holiday celebrated one day each year to honor your mother. Your mother forgives you of your faults, accepts the good and bad parts of you equally, and cherishes your very existence on this planet. That's something that should be celebrated every day, but as we often take her for granted, Mother's Day gift giving is scheduled every year to ensure you take the time to thank her for of all of her hard work. With same day gifts for mom online, it's easy to do just that. These cute Mother's Day gifts are very special hand delivered items just for her. Have them delivered on the same day as Mother's Day to the most special woman in your life. The one who formed you into the very person that you are. Use free gift delivery coupon code DELVFREE at the checkout, and send gifts to mom today to show her how much she means to you.
Cute Mothers Day Gifts Online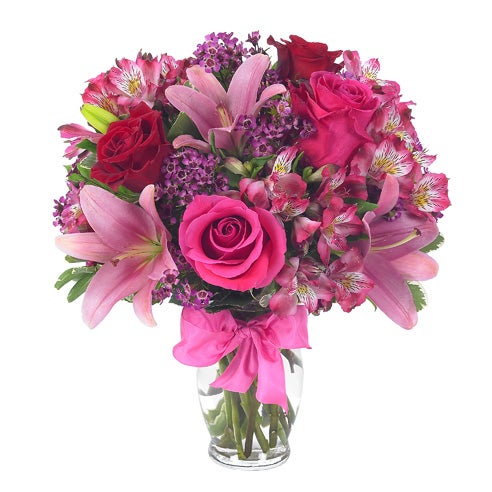 Pink Lily And Rose Bouquet
$31.99
Shop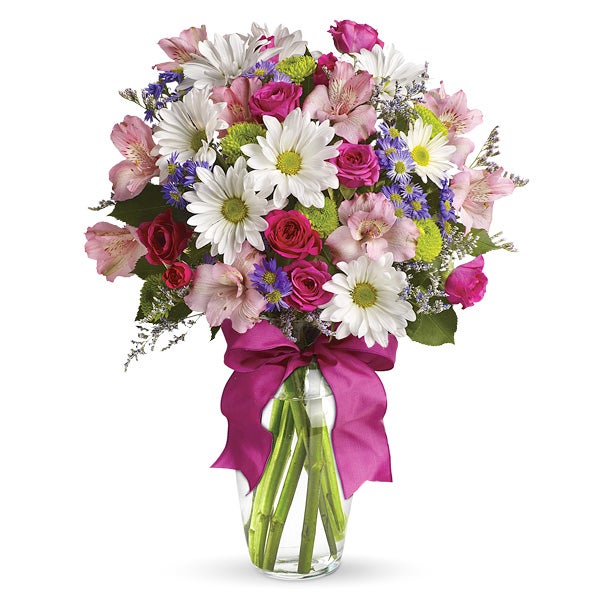 Pretty Please Daisy Bouquet
$27.99
Shop
Lovely Blue Hues Rose Bouquet
$31.99
Shop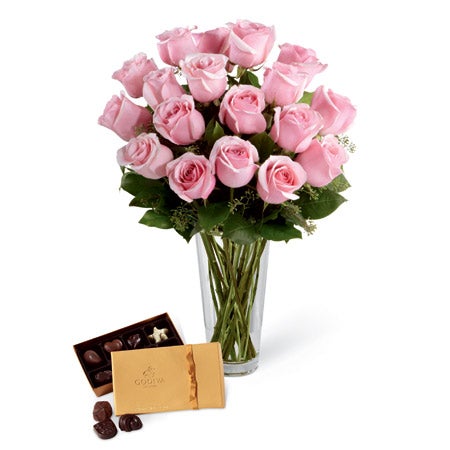 Pink Roses With Chocolate
$75.99
Shop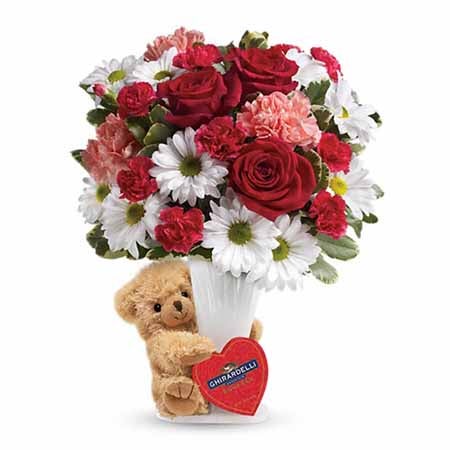 Bear Your Heart Bearquet
$39.99
Shop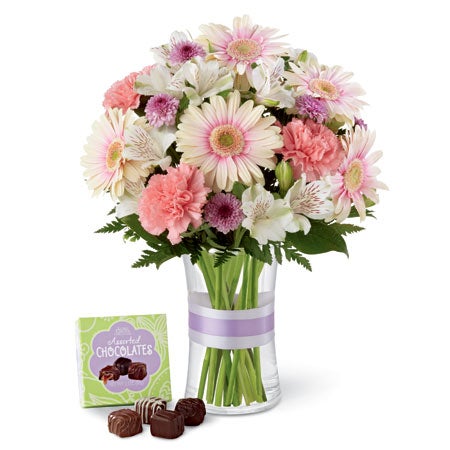 Daisies With Chocolate
$39.99
Shop
Fun Gifts For Mom
What is it about receiving fresh cut flowers that's so magical? A beautiful Mother's Day bouquet of flowers packed full of fragrance and nature's most beautiful blooms is not only uplifting, it's a breathe of fresh air. Your Mother's Day gifts delivery will bring spring to her favorite room. A gift of flowers for mom brings positive energy and a pop of color into any space that she's fond of. When sending mom flowers or chocolate gift baskets, or even a tea gift basket, try to think about her tastes and what she would enjoy the most. With your hand-delivered Mother's Day gift delivery you'll treat her to a special present that also shows how well you know her likes and dislikes. There are many Mothers Day gift deliveries so that you can feature her preferences.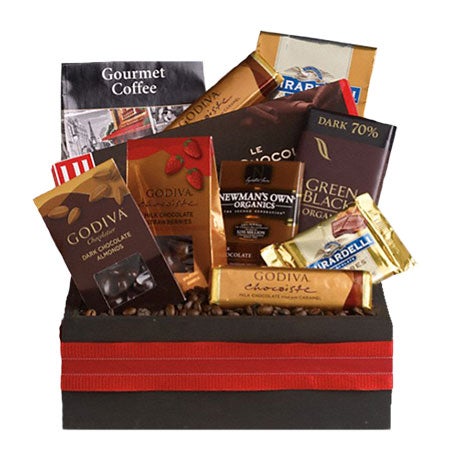 Gourmet Chocolates Gift Basket
$86.39
Shop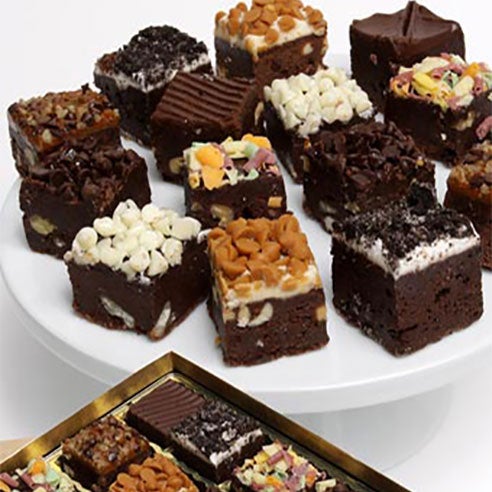 15 Chocolate Brownie Gift
$39.99
Shop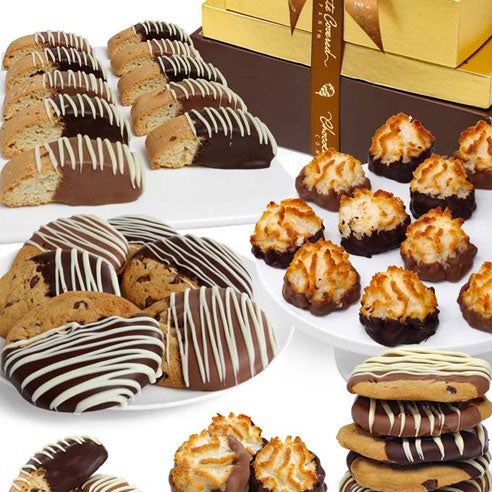 Mixed Goodies Gift Box
$47.99
Shop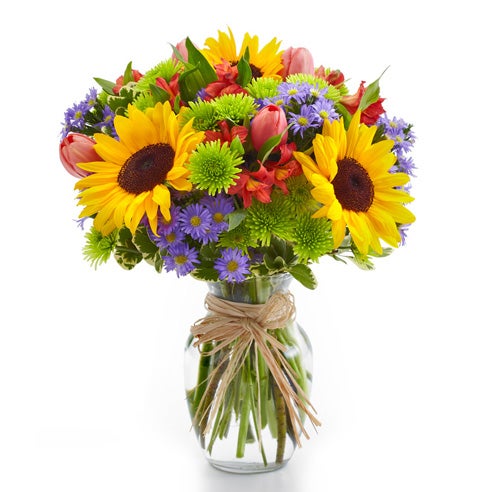 Table Sunflower Arrangement
$31.99
Shop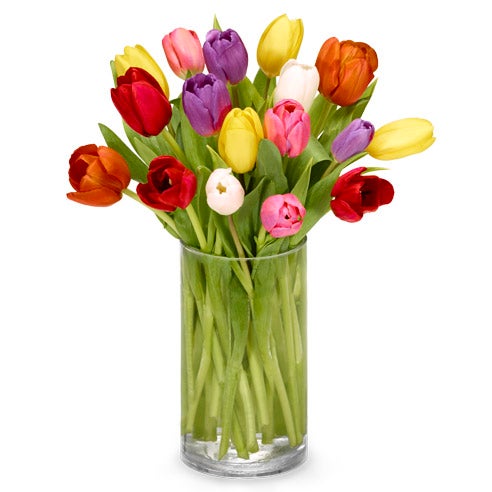 Rainbow Tulip Bouquet
$31.99
Shop
Sunlit Yellow Roses Bouquet
$39.99
Shop
Cute Flowers in Mother's Day Bouquets
Send mom cute Mother's Day gifts and personalize your free delivery message card with something special shared between the two of you. While the flowers and chocolates bouquets are a great choice, you can actually add chocolate delivery and balloons to almost every bouquet of flowers at Send Flowers. Mothers Day gift delivery can include whatever combinations of gifts that you want. Mix and match your balloons and flowers with the specific gift deliveries you like best, or in this case, whatever mom likes best. The best Mothers Day gifts online are the hand delivered ones that you can send immediately. That's one of the best things about choosing a floral present from a local florist. With these same day gifts you can send delivered gifts for mom today. Same day delivery is available on all of the products listed below. If you waited too long or just forgot, our florists can still take help you out. Mom bouquets are the best option for shoppers who need last minute Mothers Day gifts for delivery.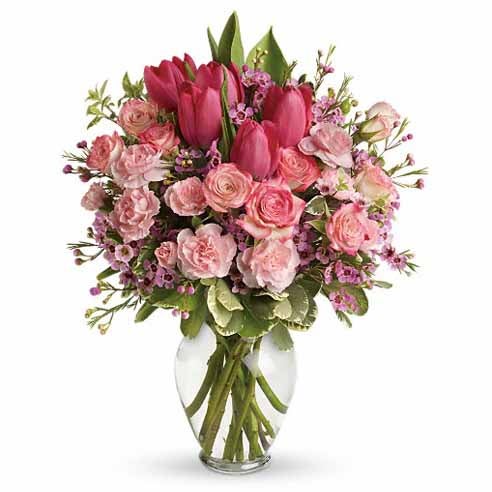 Pink Tulip Rosey Bouquet
$31.99
Shop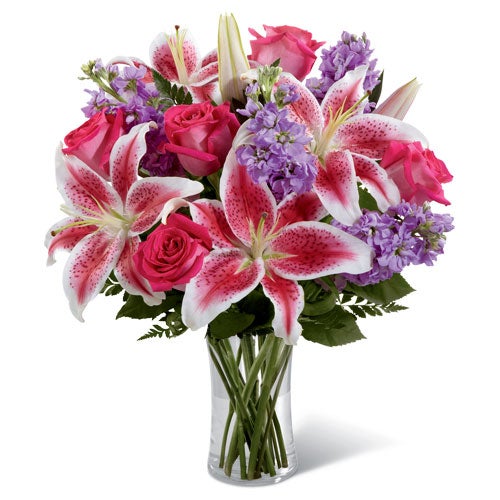 Her Stargazer Lily Bouquet
$47.99
Shop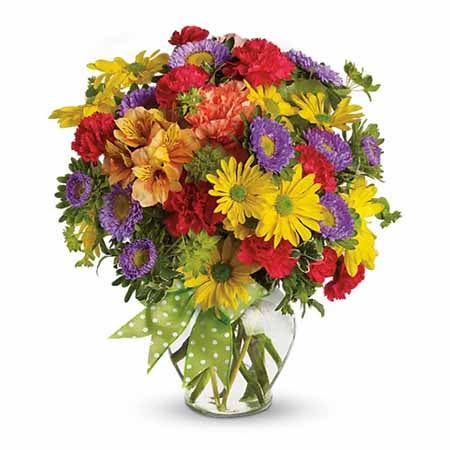 Make A Wish Bouquet
$26.39
Shop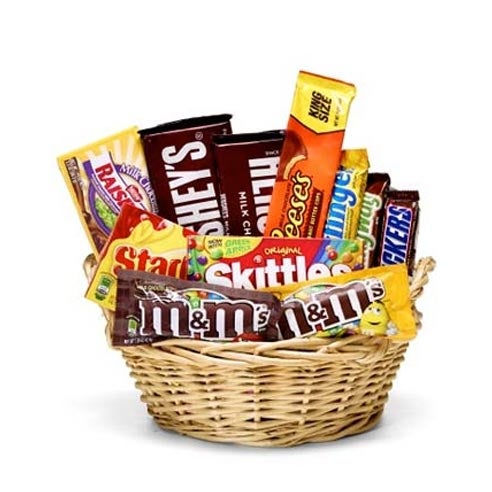 Candy Gift Basket For Mom
$31.99
Shop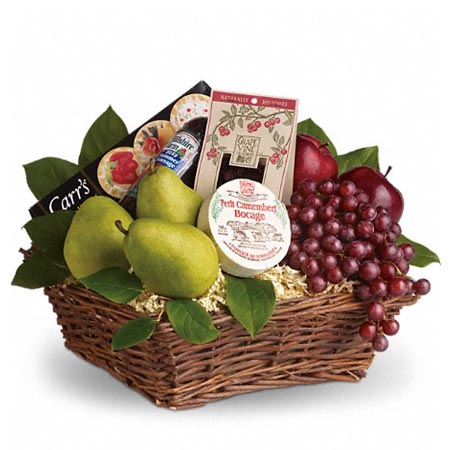 Fruits Basket With Cheese
$51.99
Shop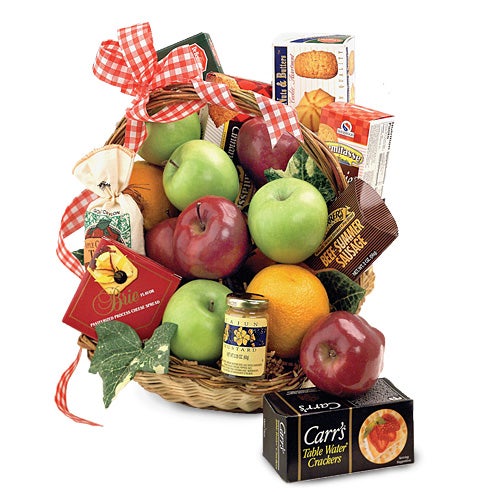 Apple Fruits Basket
$47.99
Shop
All Below Bouquets Under $30!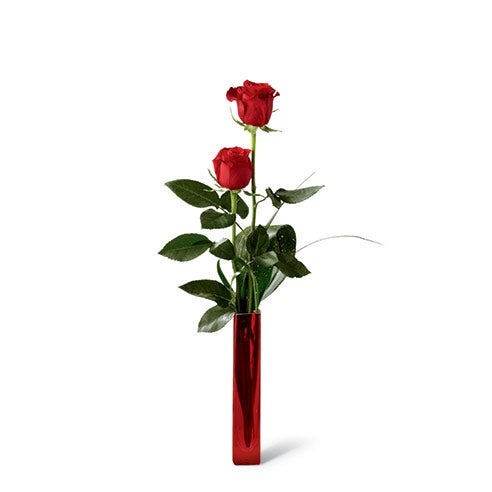 Single Rose Delivery
$23.99
Shop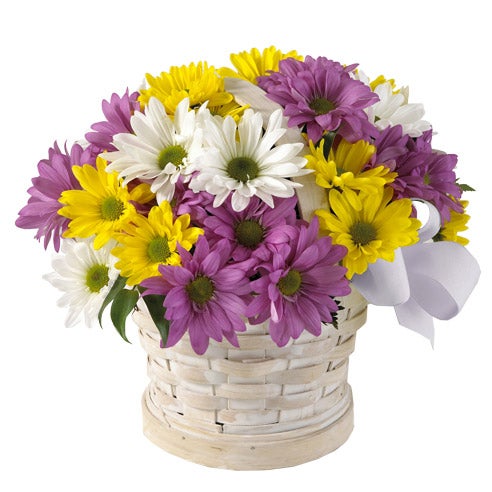 Delightful Daisy Bouquet
$25.59
Shop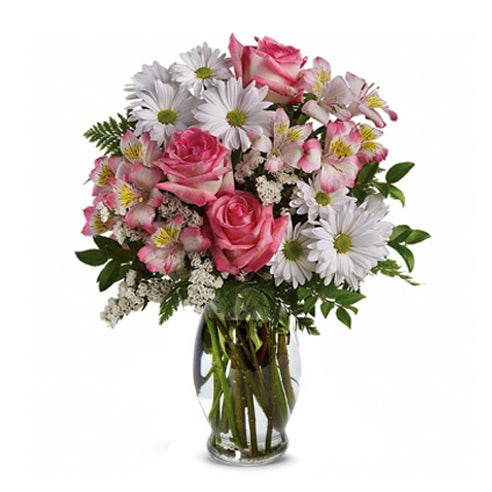 Pink Rose Daisy Bouquet
$26.39
Shop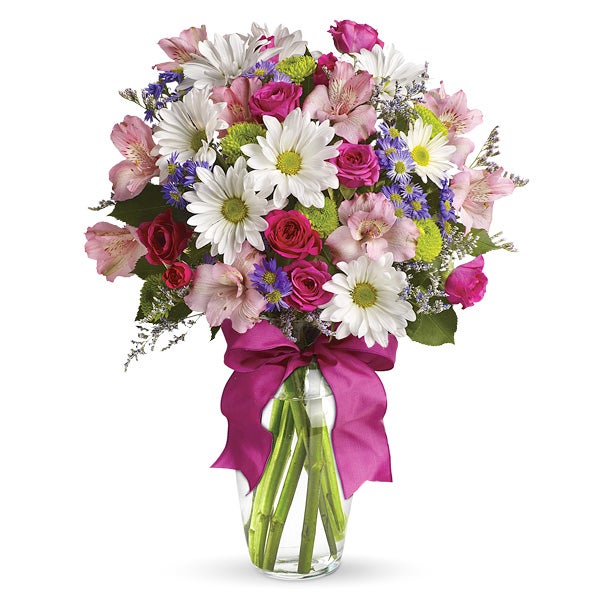 Pretty Please Daisy Bouquet
$27.99
Shop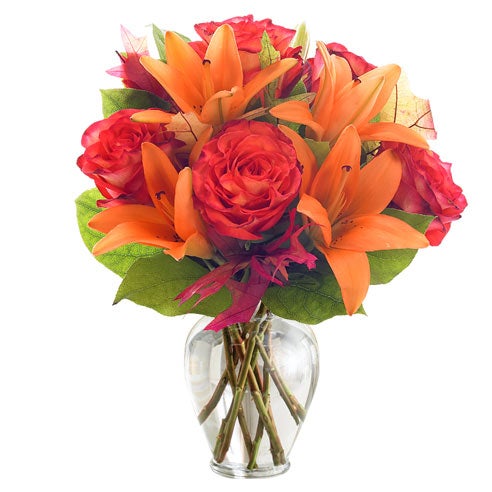 Wow Orange Lily Bouquet
$27.99
Shop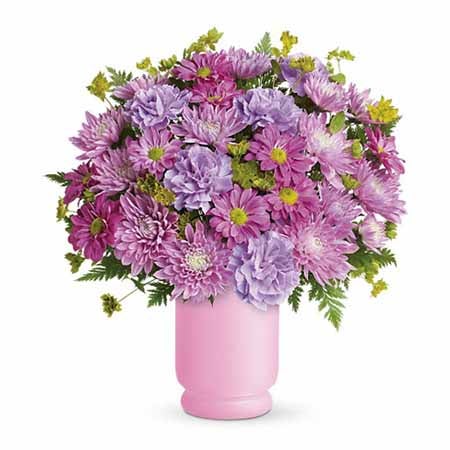 Poetry In Purple Bouquet
$27.99
Shop
Send flowers to mom for Mother's Day, or hand delivered chocolate gifts, or balloons. The point is to let mom know that she's appreciated. It doesn't matter how far away you are, or even if you're an adult now, your mother still wants your love just as much as she did when you were five years old. Send a Mother's Day gift for mom that will touch her heart and make her smile. Mom is the biggest ally and best friend you'll ever have in your corner. That kind of love and friendship deserves cute delivery gifts whether a Mother's Day flower delivery, or a box of treats delivered today. Spread the love to the most deserving woman in your life with delivered Mothers day gifts. Even if you waited til the very last minute, gifts for mom online for same-day delivery mean that you're never too late!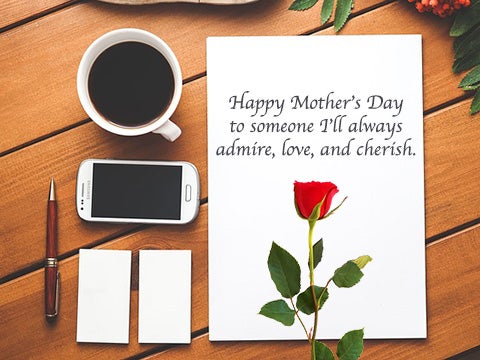 Similar Articles: