Mother's Day Flower Ideas
Need some help picking the best flowers for Mother's Day? This Mother's Day flower list provides numerous answers to your flower delivery questions. From the most popular mom flowers, to same day flower delivery for mom, this is where you'll find it. We'll tell you what luxury flowers for Mother's Day to send, and even which Mothers Day plants are the most popular. Simply choose the gift for mom you want to send from our fast Mother's Day floral gifts list. You'll then quick jump to a list showing you our top three to six most recommend gift ideas for mom based off of last years purchases.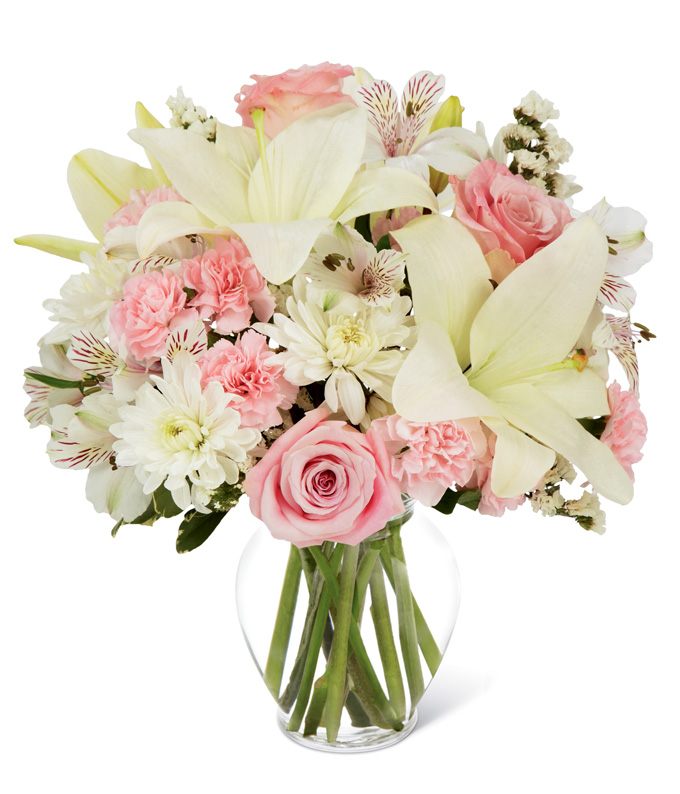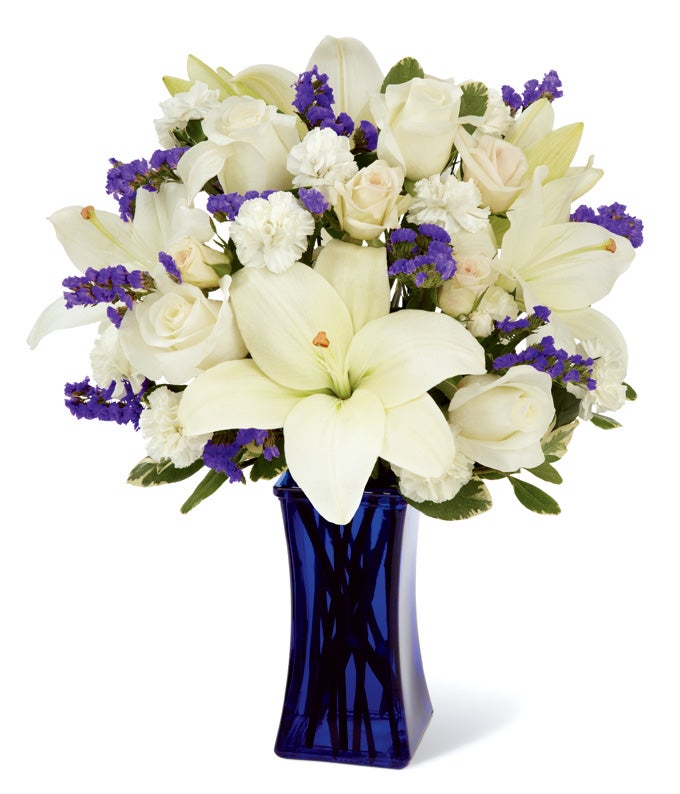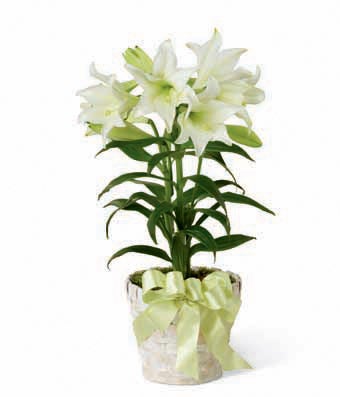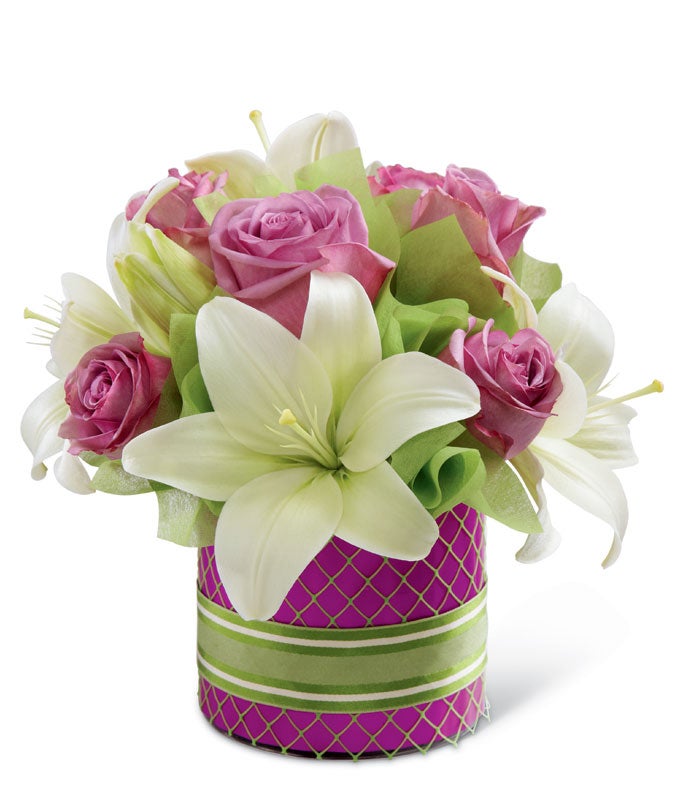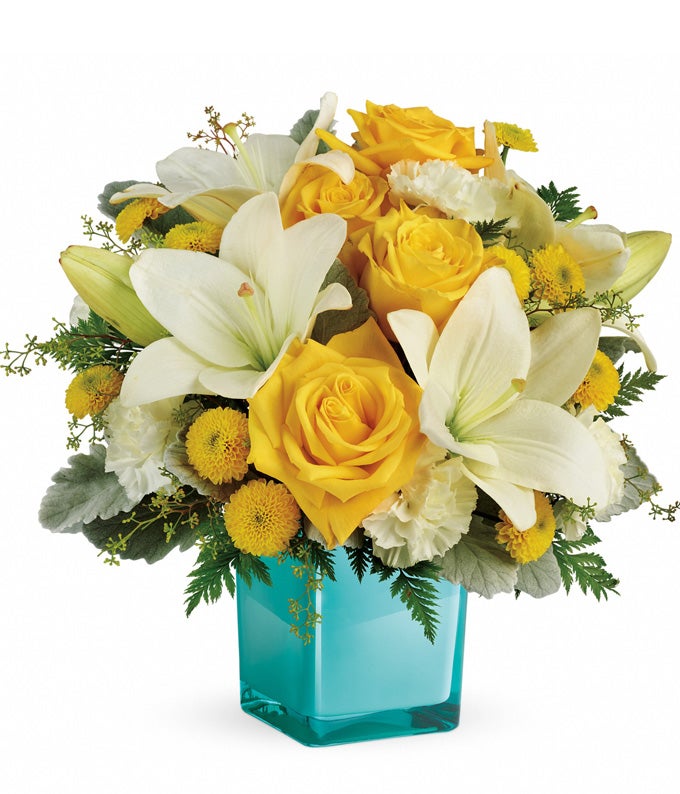 Mother's Day Flower Ideas
Mother's Day Flower Shop
Welcome to Send Flowers' Mother's Day flower shop! We'll show you what flowers you should send for mom this year, even breaking them into easy to browse categories. The below flowers for mom images with pricing should allow you to quickly find the right Mother's Day flower delivery for her. If you have a general idea of what you'd like, head to that section to see what customers have loved in the past. Most of the mom flowers from our online flower shop are available for same day Mothers Day delivery, even on the day of Mothers Day.
How did we choose the bouquets?
We took customer picks and best priced seasonal types of flowers into account. We were sure to include Mother Day traditional flowers from pink lilies and pink roses, along with popular exotic blue flowers for Mother's Day. We provided high quality cheap pink flower bouquets as cost-affective choices, and unique Mothers Day flowers for shoppers seeking a change. We also added luxury Mother's Day flower arrangements for those who are so lucky. We tried to comprehensively include unique Mother Day flowers arrangements with everyone's specific needs in mind.
Mother's Day Flower Gift Basket
Though we DO love food stuffed delivered baskets, our flower-centric page will include only our favorite mom gift baskets with flowers and floral gifts! These Mothers Day flower baskets come in a wide variety of colors, white is probably our favorite, and all of them are filled with freshly cut flowers for your mother. You you've sent many Mother's Day bouquets and want new Mothers Day flower ideas, this is our suggestion. Send her a beautifully arranged Mothers Day flower basket and either send it as is, or have it delivered to yourself and hide goodies inside of it to surprise her! All of these gifts for mom are available for same day gift delivery and each Mothers Day flowers basket comes with a free personalized message card for her. Remind her of her sweet childhood memories of roaming around outside picking wild flowers and putting them in a basket. Every little girl who had access to blooming flowers created their own flower baskets at some point in their life. Your delivered flower baskets for Mother's Day are the upgraded adult version with all of the playfulness of childhood that will be conjured back up when mom sees it.
Mothers Day Single Flower
Ahhh, the simplistic beauty of a Mother's Day single flower bouquet arrangements. There is a certain undeniable charm about single flower bouquets that no one can clearly express in words. It's added benefit of being one of our best quality, cheap Mothers Day arrangements can not go unnoticed either. There's a famous saying that's never died throughout history, "sometimes less is more", and that's definitely the case with single stemmed flowers delivery. Not only does this single rose bouquet come with the option of sending one rose, two roses, or three roses, but you can also choose between sending roses with teddy bear delivery or with an I love you mylar balloon. This Mother's Day single rose delivery touches the heart of anyone who receives it. Send a single flower arrangement today and write something in your card to express the feeling in your heart. When you see single flower centerpieces in any room, it draws your attention no matter how hard you try to fight it. A rose is said to be the flower of love, and maybe when we see one by itself, that's the reason why we are undoubtedly so drawn to it. For graceful and very pretty Mothers Day cheap flowers within your budget, single flower arrangements are the ideal choice.
Mother's Day Plants Delivery
With free plant delivery coupon "sendfree" and an exorbitant variety to choose from, it's no wonder why plants for mom have become a popular gift delivery for Mother's Day. So what are good mom plants? While that does somewhat depend on the mother in question, statistically speaking from what women buy other women, we would say plant deliveries with flowers. The same idea applies for mother in law plants too. There are green plant varieties and flower plant varieties. For example, below you can see 3 different mothers day plants that we have chosen that have blooming buds in various flower types and colors. Send plants for Mother's Day and you'll be giving her not only a unique plant gift, but also a gift that will continue to give. She can enjoy her plant for mothers day long after the holiday, as long as she continues to care for it. It's convenient that you can also have Mother Day plants delivered same day too.
Pink Mother's Day Flowers
The ever oh-so-popular pink Mothers Day flowers! It simply would not be mom's holiday without these pale pink flowers, hot pink flowers, and mixed pink flower bouquets now would it? Every year online flower shoppers, without fail, order pink flowers online during the week of Mother's Day. When it comes to the type of pink flower for Mother's Day, there's no definitive answer. Pink flower bouquets with pink lilies, pink long stem roses, pink daisies, and hot pink gerbera daisies are all ordered the week of Mother's Day. For a quick hint from this national online florist to you - if you want to send mom roses for Mother's Day, be sure to order them ahead of time. There are only some many pink long stem roses to go around, and they disappear quickly. If you're determined to buy pink roses for mom, schedule ahead or you'll have to settle for your second favorite. Don't say we didn't warn you!
Mothers Day Unique Gifts
Make Mother's Day gift ideas unique when you send modern flower arrangements and unique flower gifts. The delivery floating orchids you see here are a favorite of shoppers for multiple events and occasions, including, you guessed it, Mother's Day. If a cool floating orchids gift delivery is out of your price range, then take a look at unique cheap Mothers Day gifts instead, like the butterfly flower arrangement. It's still very interesting and definitely not the typical bouquet, but it's surprisingly very affordable. These same day delivery unique Mothers Days gifts are available for free flower delivery with the "sendfree" coupon and they're beyond a doubt memorable. The tropical bouquet has not only unique flowers, but swirled and hand arranged greens that somehow look even more beautiful than the pink tropical flowers featured in the arrangement. Interesting.
Mother Day Gift Flower Combos
Have you considered giving her Mother's day flowers and chocolates? Why send only the best of the floral world, when you can send the best of two things she loves together? Have Mothers Day flowers and chocolates delivered not only to make her gasp at the delivery of flowers, but to also fill her tummy with delicious chocolatey goodness. By sending Mothers Day gifts flowers and chocolates together, your present will be more memorable, combining her taste and smell senses all at once. Your gift for her will look all the more impressive, and won't cost much more. Tack on a few more dollars, and you can even beef up your flower arrangement for a bigger size.
With gift deliveries from Send Flowers, you can pair your flowers with any gift you want; even if it's not listed on the product page. For Mothers Day flowers and chocolate covered strawberries, just add moms flowers to the cart, and then add the order of chocolate dipped strawberries that you want to go with it. They'll both arrive at her destination in a decadent Mothers Day flowers chocolate combination. Do note that the bouquets we featured below are available same-day. If you prefer your Mother's Day flowers and chocolate be sent with the chocolate covered gifts like oreos, cookies, strawberries or brownies, then the earliest it can be delivered is next day.
Purple Mother's Day Bouquets
If you're looking for a purple flower arrangement for Mother's Day, these are some of the most ordered of our purple blooms and purple flowers for Mother's Day. Whether your preference is a purple rose bouquet, high end purple flowers, or a purple tulip bouquet, these bouquets are hot for the season. Purple floral centerpieces are strikingly beautiful. We're used to seeing beautiful purple flowers in the wild with various wildflowers breeds, sometimes daisies, and dark purple violets at the local greenhouses, but the below flowers purple hued breeds are something entirely different. A purple tulip delivery is breathtaking and not at all common. Equal to that, but with its own lustrous charm, is the lavender rose bouquet. Dark purple roses are beautiful for the Winter, but we prefer the below pale lavender flowers for Mother's Day delivery. If you feel up to slightly splurging, the luxury exotic flower bouquet is our recommended choice. Bigger in person than it appears here, this exotic flower bouquet is packed with unique purple flowers and non-traditional purple flower breeds. Not only will mom be totally happy with her Mother's Day flower delivery, but she'll probably ask you about each and every flower type in the bouquet, so memorize that description! You're such a smarty.
Specialty Flower Vases
Why not send flowers to mom, but with Mothers Day flowers with vase creations that she'll never forget? Sometimes a lovely delivered flower vase isn't what's on your mind. Maybe you've fallen in love with a certain bouquet for mom, or there's a type of flower you know she'll adore. For some of you though, the special flower vase will grab your attention even more so than the beautiful flowers encased within it. An added benefit of sending a specialty flower vase to mom is that you're essentially gifting her a keepsake for the occasion. Mom may use the glass vase afterwards for more flowers, or she may keep it in the living room on a shelf as a beautiful room decoration. If you send the smiley face flowers in a cup, she'll have a coffee mug every morning to make her think of you. My own mother has a glass flower vase I sent her that she takes out every year for Christmas and she puts a string of lights inside it as a lighted centerpiece. The etchings on the colored glass react with the light to cast interesting lighted shapes and various colored hues onto the surface of the coffee table. This unique flower centerpiece is extraordinarily stunning, and your gift for mom will be too.
Popular Mothers Day Flowers
Still lost on what to give mom for Mother's Day? We understand, with so many beautiful hand delivered gifts for mom, if you're starting to feel overwhelmed then simply choose from our most popular flowers for Mother's Day. Tried and true, these mother bouquets are beloved by customers galore. Not surprisingly some of the most popular bouquets for mom include the frequently requested pink roses and purple roses which we see every year. The stargazer flower bouquet is another flower arrangement for mom that makes it onto our popular Mother's Day flowers list every year. Not only does it feature beautiful stargazer lilies, but a tall, smooth, purple glass vase adds beauty as well. If you really do feel lost on what flowers to order for mom, we assure you these bouquets are excellent choices. Male and female customers send these bouquets to loved ones, and we only hear positive feedback. No stress!
Mother's Day Spring Bouquets
Why are we featuring spring bouquets separately? Just because we like them! We wanted to show you some of the new spring bouquets at Send Flowers. These are brand new flower bouquets, so we're just now finding out what people think of them. Our desire was to pair spring flowers in pastel flower themes or summer color blocking themes, to create very eye-popping designs. With these particular three bouquets, we feel like we really achieved the desired affect. From neon lime green vases that remind us of watermelons, to pink mixed roses in swirling purple vases, these are new spring flower arrangements really pop! The office favorite of the whole bunch (because there are a lot more) is the white lily and pale pink roses bouquet. The green stems are very visible and with white lilies with green centers, it just reminds us of sitting on the back porch with a delicious glass of tea and a freshly mowed spring lawn. Ahhh, it's the life. We don't have the data yet to prove it, but our gut instinct tells us the these mommy flowers are simply superb darlin'.
If you enjoyed our Mother's Day flower arrangements ideas, please share them with your friends! Same-day flower deliveries are available on most, if not all, of the arrangements featured here. Does that mean that you should wait to send flowers on Mother's Day? While you can do that, for the best Mother's Day flowers it's always a good idea to order early online. Not only will you benefit from the best prices that way, you'll also ensure a smooth delivery experience for your dear mama. There's no reason to put yourself and your local florist into a rushed experience if you have time to plan ahead.
Similar Articles: