24 Rose Arrangements For Mother's Day
For those of you who may not know, roses are by far the popular flowers for Mother's Day. No man, woman or child is immune to the beauty of the rose. Every year around Mother's Day, the request for Mother's Day rose delivery increases. Since there are so many rose bouquets out there for mom, we though we'd help make the process a little easy but showing you our favorites. These are our best rose arrangements for Mother's Day, all available for delivery straight to her door. For more Mother's Day flower information stop by our flower statistics page to see the data explained.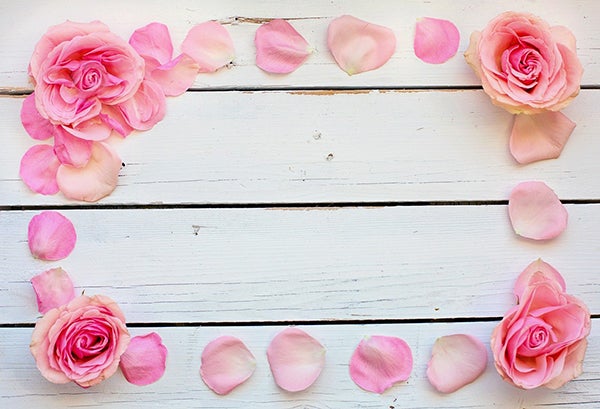 What is the most common flower for Mother's Day?
Pink Roses
Pink roses far exceed any other flower order for the month of May leading up to Mother's Day. For that reason the first of our Mother's Day rose arrangements consist of just pink roses. The first pink rose bouquet comes delivered in a box arrangement. After that are two popular styles of long stem pink roses that come with a vase.
A note on boxed roses:
Pink roses come in a variety of different price points. If you're looking for an affordable arrangement, boxed pink roses are less expensive than other bouquets and they're unique. Many people report preferring a box of roses because they feel that it's more elegant, even though it can often be less expensive. Long stem pink roses for Mother's Day that are delivered in vases are typically more expensive but they do have their perks.
Should I send boxed or unboxed roses?
Boxed Roses
Elegant Experience
Use a Vase at Home
Less Expensive
Roses in a Vase
Fresher Flowers
No Arranging Needed
More Expensive
Red Rose Arrangements For Mother's Day
Red roses are a classic Mother's Day rose delivery. Since red roses are thought of more as love flowers for romantic purposes, they aren't as popular on Mother's Day. If you know that mom loves red roses on Mother's Day and that it's the flower she'll want most, there's no reason for you not to send them. These bouquets are all unique in their own way. The first arrangement for mom featured here is a box of red roses. You can have it delivered in its boxed packaging or request a vase instead. If you think mom would prefer the unboxing experience. this is the best option for you. The next bouquet is a Mother's Day roses and carnations arrangement that's full but practical. Filled to the brim with beautiful red flowers and touches of rose, it's affordable and fragrant. The last rose bouquet is wrapped in brown paper, better for the environment, and holds red roses and carnations. It's a larger bouquet because the price is focused more so around the amount of flowers included instead of a vase or other packaging. If mom doesn't like flower arranging then the rose arrangement with a vase is the way to go. You could also do the planet a favor while sending an even larger bouquet of roses with the paper wrapped option.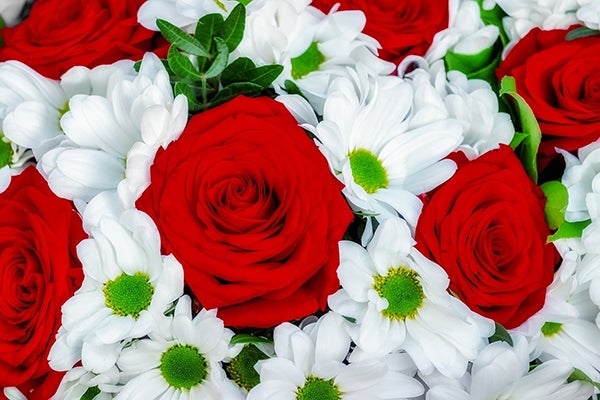 Rose Arrangements With Daisies
Another popular type of Mothers Day rose arrangement are bouquets of roses and daisies. There's something about that time of year when spring is right around the corner that conjures up the images of daisies. If you're yearning for spring walks amongst daisy fields, any of these rose and daisy bouquets will satisfy. For Mother's Day flower delivery, mix the color of roses mom would enjoy most and pair it with an adorable daisy counterpart.